Hybrid Golf Clubs: Introduction to the Features & Functions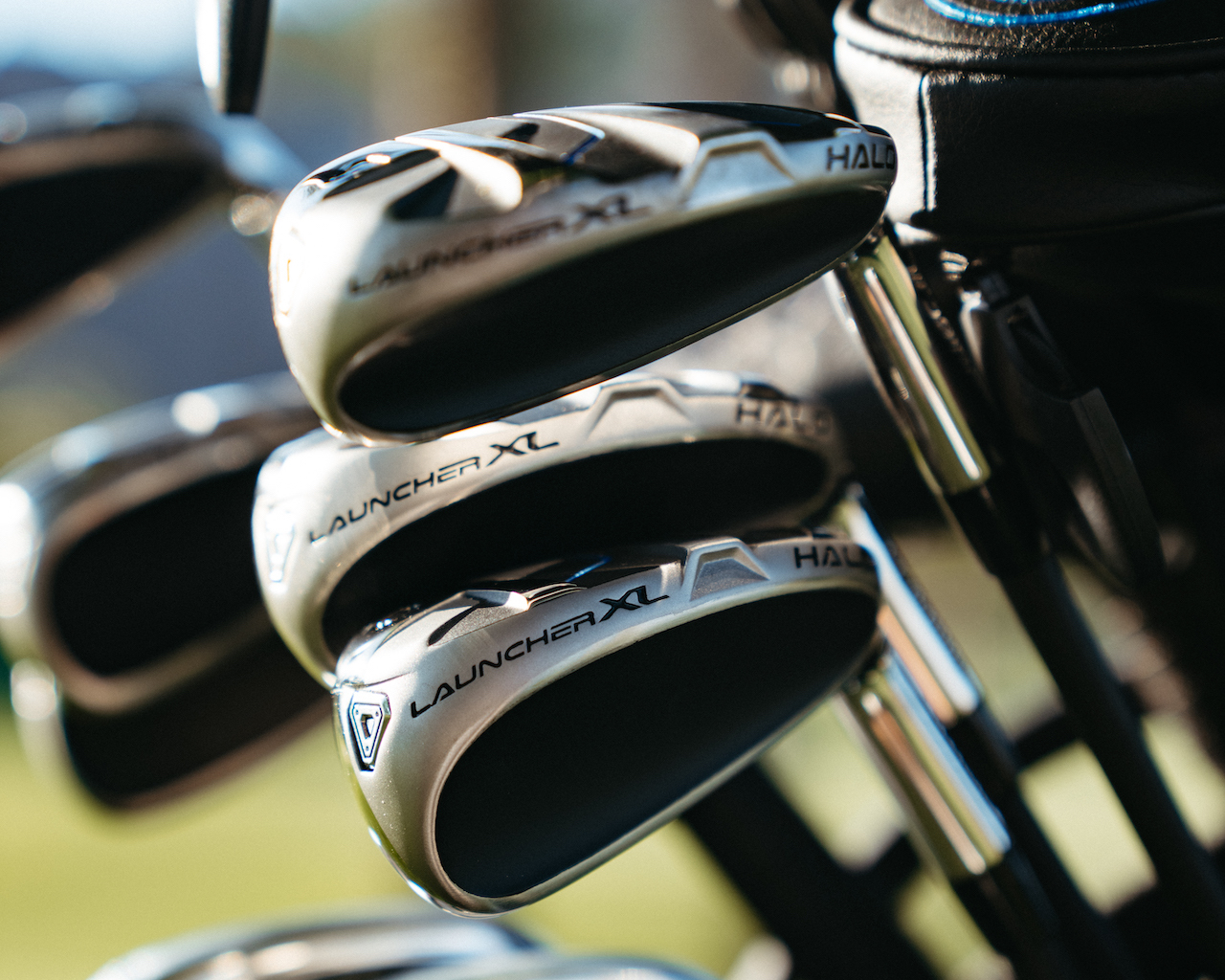 If you struggle with your long irons a logical approach to improve that part of your golf game is by replacing them with hybrids. While hybrid clubs were not universally embraced when they first came out, advances in club technology have allowed them to become mainstream and provide significant benefits to players of all skill levels.
What is a Hybrid?
A hybrid club, also known as a utility or rescue club, takes design aspects of fairway woods and irons and combines them to make lower lofted clubs easier to hit.
Hybrids have a lower and deeper center of gravity than a long iron, which enables players to get the ball airborne more easily. The face and sole are designed to allow the club to glide through rough for solid ball contact, rather than dig into or bounce off the thicker grass.
When to Hit a Hybrid
When hybrids were first introduced, it was thought that they were mainly intended to get a player out of trouble spots. Today, hybrids have the technology behind them to be standard clubs that can be swung from anywhere on the golf course.
Hybrids are a great alternative to a long iron or fairway wood in the rough. Their design allows hybrids to cut through the grass with ease. Hybrids can also be teed up on par 3s or par 4s that require proper positioning from your tee shot.
Hybrids also provide an out for players that find themselves with a tough lie, like when you find your ball in a divot or in an area where there's no grass.
History of Hybrid Clubs
The first versions of hybrid golf clubs appeared in the 1970's, those being the Ginty and Baffler. While they were not overly popular, golfers who used them swore by how easy they were to hit.
Fast forward twenty years to the late 1990's, and some of golf's biggest club manufacturers decided to launch hybrids into their club offerings. Companies like TaylorMade, Cobra, and Callaway all made hybrids mainstream and each year that passed, more and more golfers of all handicap levels began using them.
Today, you will find hybrids in most professional bags on the PGA Tour, and nearly every single bag on the LPGA Tour.
Lofts
As hybrid technology has evolved, so have the number of loft options available to consumers. Depending on the manufacturer, you can find hybrid lofts as low as 16 degrees.
The most popular lofts in hybrid clubs are 19 degrees, which is intended to replace your 3 iron, and 22 degrees, which is intended to replace your 4 iron. Be sure to check specific manufacturer lofts before making your purchase to be sure you don't create a loft gap in your bag.
Different Types
Hybrids come in many different versions. Here are some that you'll find at your local retailer.
Standard
These are typically stand-alone models or continuations from a set of irons. Lofts will usually be available at 17, 19, 22, and 25 degrees.
Pro or Tour
For lower handicap players, standard hybrid models might launch too high or produce too much spin. For that reason, you'll find plenty of hybrid models that are smaller and typically marketed as a "pro" model.
Adjustable
Adjustable drivers are pretty much the norm today, and that technology has been adopted in fairway woods and hybrids. You will find many hybrid models that are adjustable plus/minus 1.5 to 2 degrees in loft.
Hybrid Sets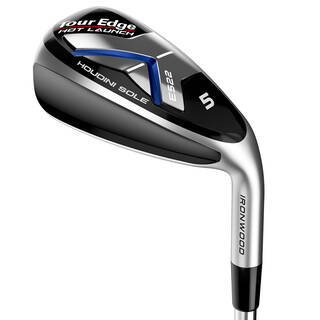 Hybrids have been found to be so helpful that some manufacturers have even developed full sets of them. They include standard 3, 4, and 5 hybrids that you would normally find but they go beyond, all the way into your highest lofted clubs like a pitching wedge and sand wedge.
Two popular full hybrid sets are the Launcher XL Halo from Cleveland and the Hot Launch E522 Iron Woods from Tour Edge.
Conclusion
Hybrids are a great addition to any golf bag, no matter what your skill level may be. The key with hybrids, however, is understanding the proper way to hit them. Devote practice time to hybrids and you'll wonder how you played without them.