What Is a Golf Handicap?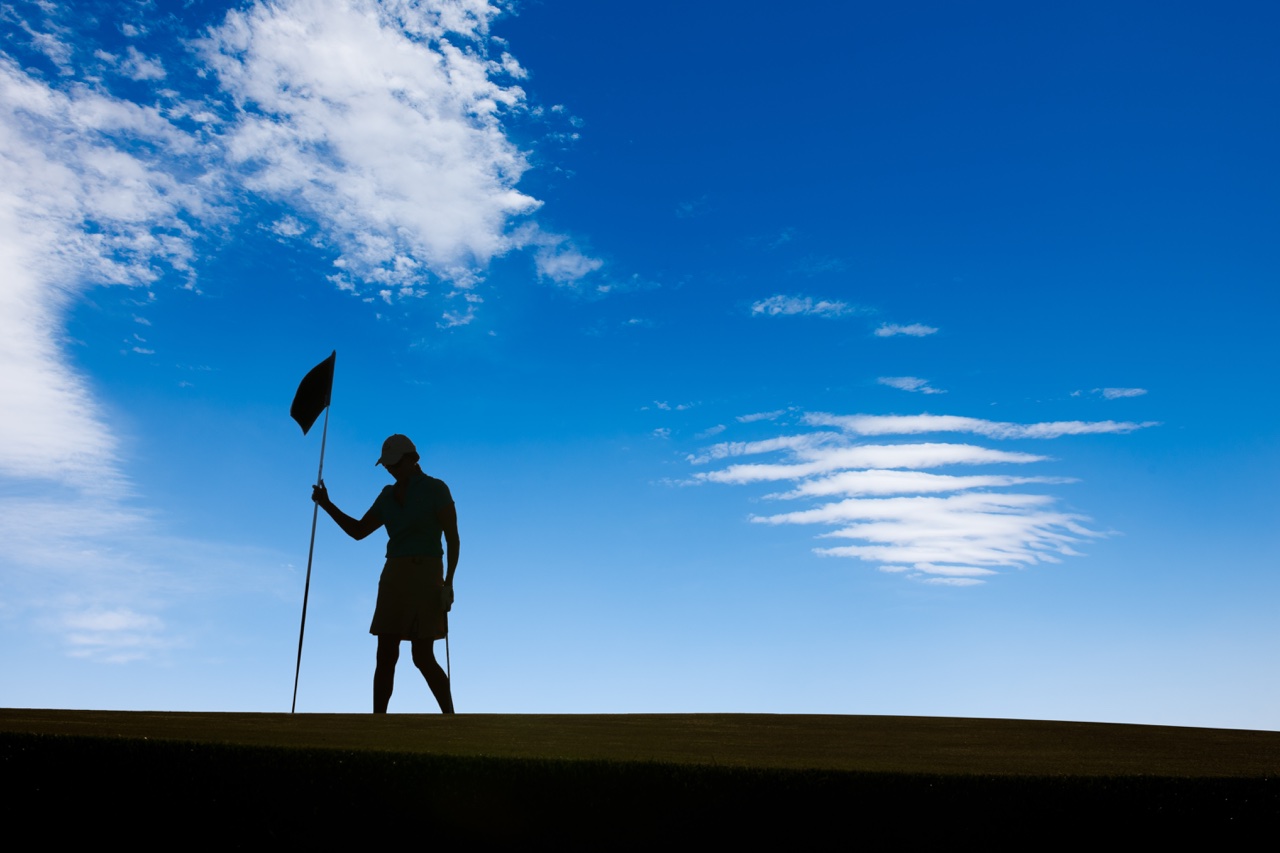 Of the 24.8 million Americans who played golf on a course at least once in 2020, just over 2 million of them posted a score to an official handicap. Of course, not everybody who tees it up once a year will carry an official handicap, but if you're part of the over 90 percent of golfers who doesn't keep a handicap, it may be time to start.
Beginning in 2020, the handicap system was overhauled with the implementation of the World Handicap System, combining six different handicap systems that were used world-wide into one and allowing handicaps to translate almost anywhere on the planet. If you're unsure if you should be keeping a handicap, check out our top five golf handicap myths, and read on for how to calculate and use your handicap.
Busting Five Handicap Myths
Many golfers don't keep a handicap for a variety of reasons. Here are five myths about keeping a golf handicap that might prevent many players from tracking their own.
I'm Not Good Enough to Keep a Handicap
The fact is, golf handicaps exist to ensure players of all abilities can play with and against each other in a fair competition. The difference between your course handicap and your competitor's course handicap is the number of strokes you'll either give or get to make the match equitable. Also, consider the fact that your handicap will only take into account the lowest 40 percent of your scores, eight out of your last 20 rounds, so there's no need to stress over what a couple blow-up rounds will do your index.
I Average 25-Over Par So I'm a 25 Handicap
As mentioned above, your handicap only considers the best eight out of your last 20 scores. It's not your average score, instead its a representation of how you are expected to play in a good round. The handicap calculation also takes into account the course difficulty and limits the damage on "blow-up holes", so simply averaging the best eight of your last 20 scores won't give you an accurate result, either. More on the exact formula below.
I Only Play 9-Hole Rounds So I Can't Keep a Handicap
Between time-pressed millennials gravitating to golf in droves, work-from-home schedules leaving a little extra flex time for working Americans to squeeze in a twilight nine, and the USGA's Play9 campaign, 9-hole rounds have spiked in popularity in recent years. Golfers who play nine holes can (and should) post their scores just as they would post an 18-hole score. Nine-hole scores are paired together to create an 18-hole score for handicap calculation purposes.
I Don't Compete in Tournaments
Keeping a handicap is not just for competitive players looking to win their club championship or qualify for their state amateur championship. Keeping a handicap makes playing with your buddies more fun and competitive, and is also the best way to gauge your game's progress. Simply comparing scores from one round to another won't take into account the course difficulty, tees played, or even the course conditions, but your handicap will compute all of that to give you a true sense of your performance.
I Don't Want to Pay for a Handicap
It's true that in order to carry an official handicap, you've got to shell out a little cash each year. An official handicap can be had for around $40 or $50 per year, depending on the facility or organization you keep your handicap with (more on that later). But there are many handicap-tracking tools that will give you the same handicap as the USGA, for free, including GolfLink. The handicap won't be "official" in the eyes of some tournament committees (you'll need the real deal if you want to play in your state am, or U.S. Open qualifier), but it will give you the ability to compete against your friends, in most recreational tournaments, and track your progress.
World Handicap System Formula
Starting in 2020, the World Handicap System replaced a variety of different handicap systems to make the game more global. Here's what you need to know about the new formula.
Score Differential
It's important to note that the score you shoot is first translated into a differential, which factors in any score adjustments needed, the course slope and rating. The maximum score allowed on a hole under the World Handicap System is net double-bogey. This is calculated by taking the par of the hole, adding two strokes, then adding any additional handicap strokes the player gets on that hole.
After your score is adjusted for any max scores, your score differential is calculated as: Score Differential = (adjusted gross score - course rating) x (113/slope rating).
Example: Sam shot an adjusted 84 on a par 72 course with a slope of 124 and a rating of 70.5. Sam's differential for that round is (84 -70.5) x (113/124), which equals 12.3
A player's best eight of their last 20 differentials are averaged to give a player's official index. An index can be calculated with a minimum of five scores. Given that 12 out of 20 rounds are thrown out, a golfer will only play better than their handicap about 20% of the time.
Course Handicap
The formula for calculating your course handicap using the current World Handicap System is: Course Handicap = handicap index x (slope rating/113) + (course rating - par). Course handicaps are rounded to the nearest whole number, with .5 rounding up.
Example: Sam has a handicap index of 16.8 and is playing a par-72 course with a slope of 124 and rating of 70.5. Sam's course handicap is 16.8 x (124/113) + (70.5-72) = 16.8 and a course handicap of 17 strokes.
The difference between your course handicap and your opponents course handicaps represents the number of strokes given or received in a round.
How to Get a Handicap
Getting a handicap is easy. The first thing to decide is if you want to spend a little money, probably around $40 to $50, to get an official USGA handicap, or if you simply want to track your handicap index for free and don't need it to be official. Some more serious tournaments require an official USGA handicap, especially any competitions run by the USGA itself, or any of the state golf associations. If you're just looking to gauge your progress and compete among your weekend foursome, a free handicap tracker will do the trick.
Getting an Official Handicap
If you are a member of a golf facility, your membership probably includes an official handicap through the course. If you aren't a member, inquire at your local course or visit your state golf association online and find the list of facilities that offer online handicap membership where you can become a handicap member, even if you don't play the course.
Getting an Unofficial Handicap
Sign up for a free GolfLink account and log your scores in your profile to automatically track your handicap and get several other insights into your game and statistics. There are also various other free handicap-tracking tools available.
How Does Your Handicap Stack Up?
The average handicap of male golfers is 14.2 and the average women's handicap is 27.5. Just over half, 50.5%, of male golfers have a handicap of 13.9 or better.