What Are the Requirements for a PGA Tour Card? Main Factors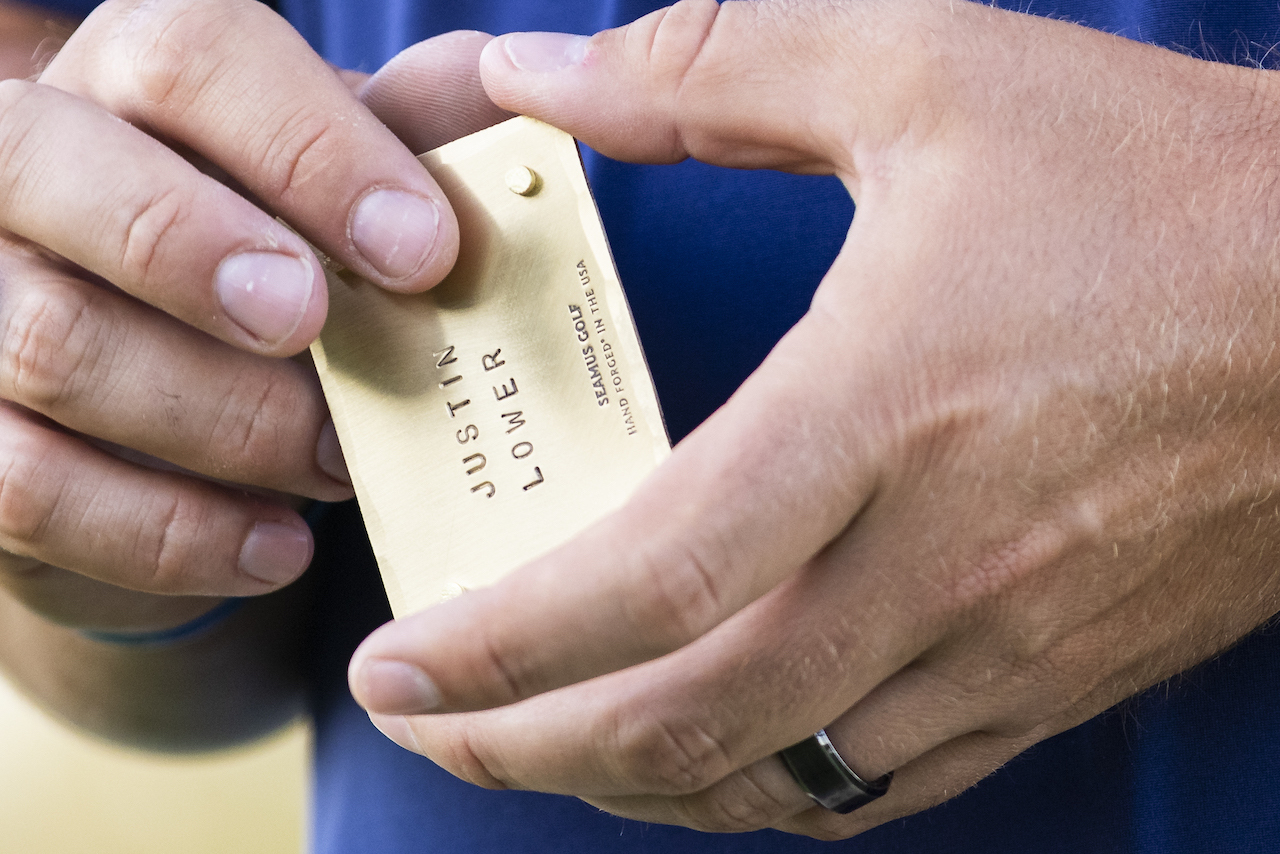 In a lot of ways, getting a PGA Tour card is like winning the lottery. The path is simple, but the odds are against you. If you beat those odds, however, the payout is handsome.
To play as a member on the PGA Tour, you must have a PGA Tour card. Players earn their card by accomplishing one of several requirements. Here's a breakdown of just how to earn a PGA Tour card.
Korn Ferry Tour
The most direct path to the PGA Tour is through the Korn Ferry Tour. While gaining Korn Ferry Tour status is no breeze in itself, once there, players have multiple avenues to earn their PGA Tour card.
Korn Ferry Tour Points and Playoffs
There are 50 PGA Tour cards up for grabs through the Korn Ferry Tour each year. The top 25 players from the regular season points list, known simply as "The 25", earn cards, with 25 more cards handed out after the three-event Korn Ferry Tour Finals.
Getting into the Korn Ferry Tour is a process in itself, which can be accomplished through Korn Ferry Tour Qualifying School, or via the Forme Tour, Mackenzie (Canadian) Tour, or the PGA Tour Latinoamerica.
Korn Ferry Tour Three-Win Promotion
Korn Ferry Tour players can jump directly to the PGA Tour through an exemption known as the Three-Win Promotion. This promotion is exactly what it sounds like, after three Korn Ferry Tour wins in one season, a player gains his PGA Tour card.
The three-win promotion has proven to be a tough route to the big tour, as only 12 players have accomplished the feat since 1997.
PGA Tour Special Temporary Membership
Players can bypass the Korn Ferry Tour and jump straight to the PGA Tour by gaining PGA Tour Special Temporary Membership, then parlaying that into a PGA Tour card.
The PGA Tour reserves a small number of spots each week for non-Tour members through sponsor exemptions and Monday qualifiers. Non-members who compete in PGA Tour events through these avenues and perform well enough can earn Special Temporary Membership by accumulating the amount of FedExCup points equal to the player who finished 150th on the FedExCup list the previous season.
Once a player has accepted Special Temporary Membership, they can accept unlimited sponsor exemptions into PGA Tour events and can earn their card by finishing in the top 125 of the FedExCup points list during the regular season. Without Special Temporary Membership, non-members can only accept up to seven sponsor exemptions and compete in up to 12 PGA Tour events in a season.
Players on a Special Temporary Membership are not eligible for the FedExCup playoffs.
Win a PGA Tour Event or Major Championship
The fastest way to earn a PGA Tour card is also the least likely. Anybody who wins a PGA Tour event gets an immediate two-year PGA Tour exemption. This means that any non-member who gets into the field at a PGA Tour event via a sponsor exemption or Monday qualifier, and goes on to win that event, gets their PGA Tour card.
Major champions get even more luxury, securing a five-year exemption to both the PGA Tour and European Tour. Three of the four major championships each year reserve spots for amateur players, meaning that theoretically an amateur could win the Masters, U.S. Open or Open Championship and secure their PGA Tour card for the next five years.
Benefits of a Tour Card
By having a PGA Tour card, a golfer can play in PGA Tour events. Many players also receive sponsor endorsements and advertising contracts. The PGA Tour card provides the player the opportunity to win large purses in tournaments. Players who make the cut in routine PGA Tour events generally cash at least a five-figure check, with that amount increasing with higher-stature events and major championships.
History
In 1965, the first PGA Tour Qualifying Tournament (called Q-School) was held and John Schlee won the event. In 1968 and 1969 and from 1975 to 1981, there were two tournaments each year.
Until 2013, Q-School was used to grant membership to the PGA Tour. Since then Q-School has served as a gateway to the Korn Ferry Tour, with PGA Tour Cards handed out through the Korn Ferry Tour regular season and finals.
Misconceptions
Many people think that if a player holds a PGA Tour Card, he can play in any event on the PGA tour. However, new PGA tour players are eligible for tournaments based on their priority ranking.