Choosing Golf Ball Markers That Make the Cut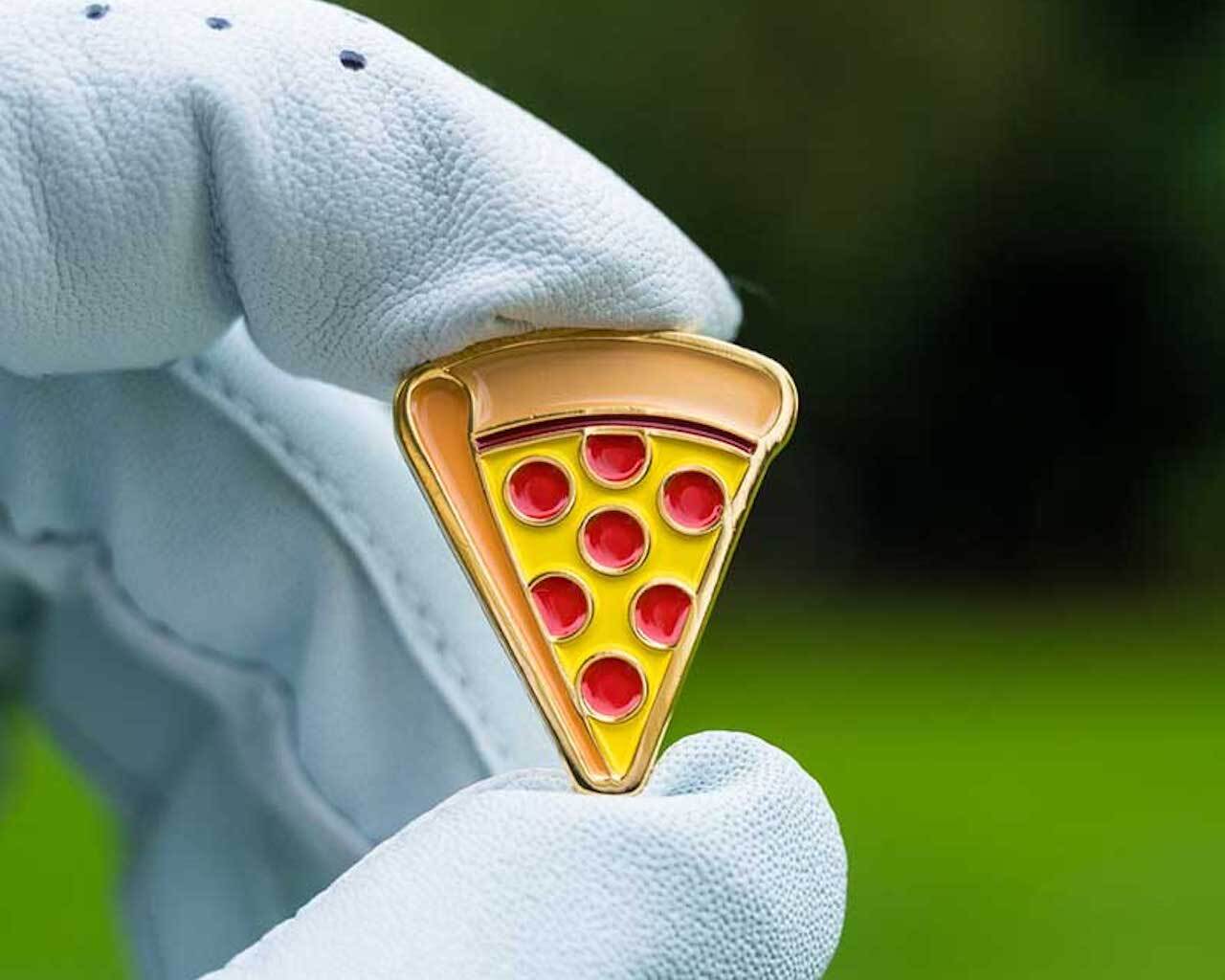 The death of the stymie gave way to the birth of the golf ball marker. When the USGA and R&A made the significant rule change in 1952 to allow golfers to mark their ball on the green, golfers suddenly needed something to mark their ball with. In the years since, golf ball markers have evolved into personalized accessories that bring each golfer's style to the course. Here's what makes the perfect golf ball marker.
Why Use a Golf Ball Marker?
Golfers could use a coin or a golf tee to mark their ball, so why use a golf ball marker? Unique and custom-designed golf ball markers have gained popularity since golf facilities began putting their logos on markers in their own pro shops.
Today, golf ball markers make a great gift for golfers and provide one more avenue for golfers to bring their own style and personality to the course. Dane Delgado, who founded the golf ball marker company Matchstick Golf, explains.
"You accessorize with everything else. You pick your headcovers, you pick your bag, your shoes, your towel," he said. "You have all the things you could possibly customize, and the last couple things are divot tools and ball markers to round it out."
Qualities of a Good Golf Ball Marker
Using any old golf ball marker may get the job done, but there are a few characteristics that separate the best golf ball markers from the rest.
"What makes a good golf ball marker is one that does two things. It gives you some sort of confidence in your putting. Whether that's some kind of alignment tool, a design that you like, something that is memorable, something that you like every time you step up and start your routine to putt," Delgado said. "The other thing that makes a good golf ball marker is something that is clearly visible on the green but isn't obnoxious or even hazardous to other golfers."
Of course, you need to be able to easily spot your golf ball marker when it's your turn to putt, but using a marker with a large footprint can also impede your playing partner's putting line. Striking a balance between the two is key.
Golf Ball Marker Size
Delgado designs Matchstick markers to be no larger than 1.25 inches in any direction, with roughly the thickness of a quarter. He chose this size specifically to ensure the markers would be easy to spot on the green and easy to pull out of a pocket, while fitting flush on a magnetic hat clip or divot tool and subtle enough that if a misread or mis-hit putt strikes a marker, it won't deflect offline.
However, some golfers prefer a larger marker that stands a little taller and carries a little more weight in a pocket or golf bag. Those players don't have to look too hard to find a marker that suits their style.
"A lot of our competitors make bigger marks, they make marks that are around the size of a poker chip or slightly under that," Delgado said. "That's the cool thing about being in the golf space right now, you have companies that make different things for different people and everybody has an option."
Types of Golf Ball Markers
No matter what your size, weight, style, or budget preferences are, there is a golf ball marker for you. From the freebie markers on the pro shop counter at your local muni, to markers with much more personality, here's a look at the golf ball marker options available today.
Team Golf Ball Markers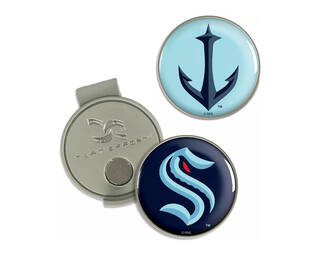 Want to take your fandom to the golf course in a subtle way? No problem. Regardless of which professional or college team you support, there's almost guaranteed to be a golf ball marker to show off your fandom 18 times per round.
Unique Golf Ball Markers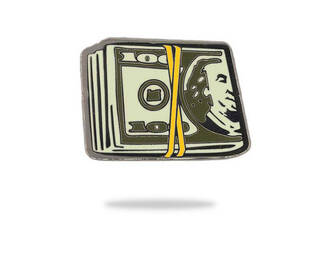 Golf ball marker designs go well beyond team, brand, and course logos. Today, there are all types of designs to ensure your unique style stands out on the course. From Matchstick Golf's Stack of Cash marker to Tyson Lamb's Homer Simpson's Donut marker, there are countless golf ball marker designs to guarantee your mark will never get confused with another in your foursome.
Traditional Golf Ball Markers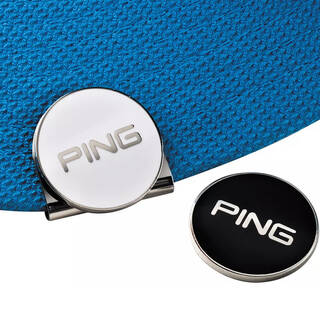 For those with a more subdued on-course style, there are plenty of traditional golf ball markers to choose from. A brand or course logo marker will send the message that you're all business on the greens.
Custom Golf Ball Markers
If you can't find a golf ball marker design that truly resonates with you or the golfer you're shopping for, you can customize a marker with a special message, logo, photo, or design through sites like Amazon, Etsy, or Zazzle.
The Final Putt
Golf ball markers are a great accessory that can add some subtle style to your golf game. You might be surprised at how quickly your marker becomes part of your putting routine that keeps your spirits light on the greens, or becomes a good luck charm that you can't live without.