How Much Does it Cost to Play Golf?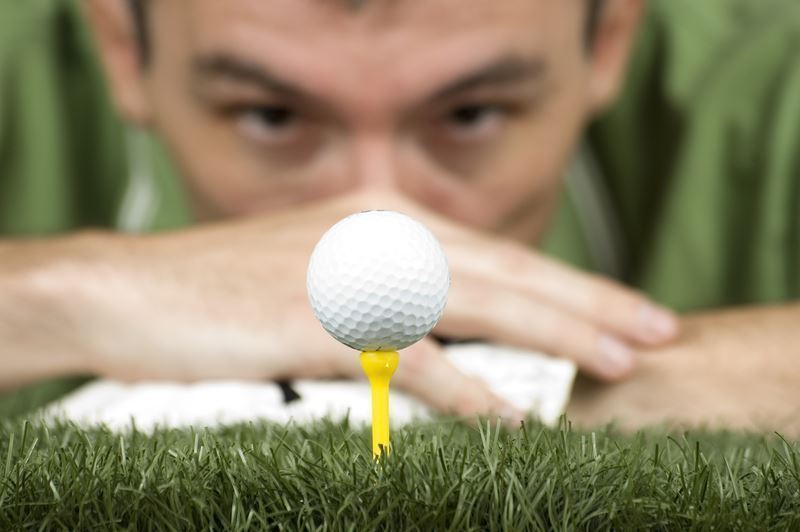 Despite its reputation as a club sport exclusive to the rich, golf is a sport that anybody can enjoy. You don't need much money or equipment to go from the practice range to the real fairways and greens of a local course. All you need is some basic equipment and a few courses within your budget to start enjoying a game that lasts a lifetime.
Equipment
Basic starter and junior sets that contain woods, irons and a putter typically start around $200. For those looking to upgrade their set, equipment from top manufacturers ranges from $150 to $500 each for drivers and woods, $50 to $300 each for putters and $400 to $1,500 for a set of iron. Balls cost $15 to $50 per dozen.
Apparel
Gloves, which stabilize a player's grip on the club, cost $5 to $25. Golf shoes reduce slipping and help maintain proper footwork, and typically cost between $50 and $200 per pair.
Green fees
Green fees for a round of golf vary by location, season and time of day. Nine-hole municipal courses can charge as little as $5 to $10 to walk, while full-length 18-hole courses charge anywhere from $25 to $150 or more. Fees are generally highest in the morning and on weekends. Also public and municipal courses are often cheaper than private courses.
Other fees
Courses charge additional fees for pull and motor carts ($5 to $25) and, at some courses, for advanced tee times (up to $5). Rental clubs are available at most courses, with prices beginning at $10 to $25.
Lessons
Many golf courses and driving ranges have a professional on staff who offers individual lessons and on-course instruction. Private sessions cost anywhere from $40 to $150 per hour depending on the facility and instructor.
Resources