Finding a Golf Course Management Degree That's Right for You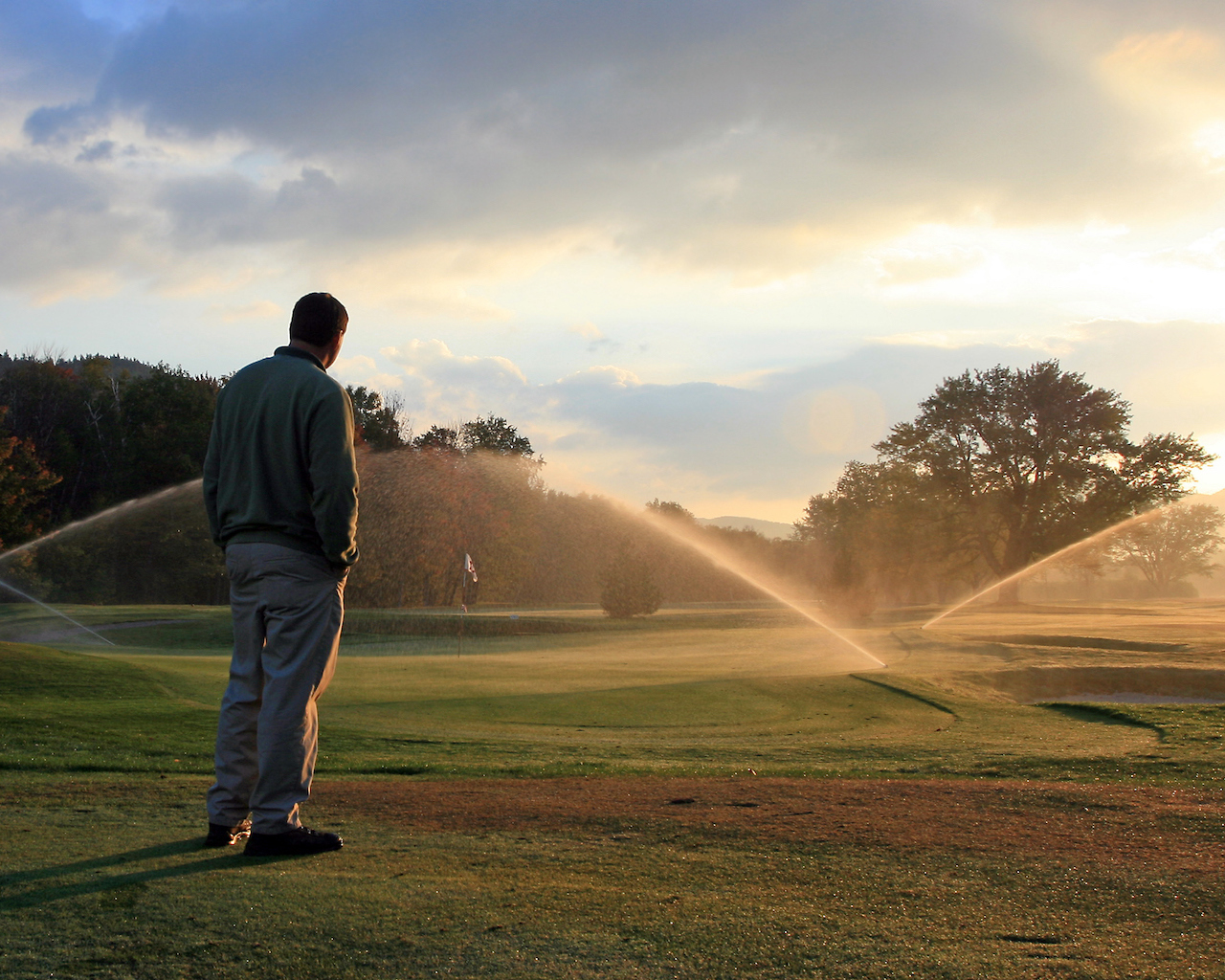 Earning a golf course management degree paves the way for a career as a golf course superintendent, or several other turfgrass management positions. The average 18-hole golf course spans about 150 acres, with maintained turfgrass covering about 100 of those acres. That leaves quite the tall task for a superintendent and their staff to satisfy golfers who often expect perfect conditions regardless of the type of course they play.
Golf course management degrees, which are often labeled turfgrass science or turfgrass management, prepare students for careers maintaining a golf course. This is not to be confused with a Professional Golf Management degree, which trains students to manage the golf operations of a facility or golf organization.
Regardless of which school you choose, turfgrass management students can expect to learn every element of the profession, including irrigation, turf, soils, pests and pesticides, and business management. Here are five top golf course management degree programs and what sets them apart from the rest.
The University of Florida
If you want to work on a golf course, what better place to learn the industry than the state with more golf courses than any other? The University of Florida's Turfgrass Science degree prepares students in all areas of the business, from soils to pest control with a side of agribusiness management. Graduates can pursue a career on one of the 1,000+ golf courses in Florida, maintain parks or manage another sport turf facility.

Michigan State University

Michigan State University actually offers aspiring golf course superintendents a Golf Course emphasis within the Turfgrass Management program, catering specifically to the intricacies of managing the grounds of a golf course. In addition to the traditional curriculum of soil science, turfgrass management, and pest management, MSU's program includes golf course design and construction, which could appeal to anyone with dreams of designing golf courses someday. MSU also boasts a valuable internship program that often leads to full-time work at some prestigious golf courses.
| | |
| --- | --- |
| College | Institute of Agricultural Technology |
| Degree | Turfgrass Management - Golf Course |
| City | East Lansing, Michigan |
| Website | |
Purdue
The Turf Management and Science degree at Purdue is for any student who wants to oversee great-looking, high-traffic, manicured turf, whether it's a golf course, sod farm, or athletic field. The curriculum includes turfgrass science, plant physiology, soil science, accounting, and much more, to ensure graduates are well-rounded in the science and business elements of the job.
Colorado State University
Colorado State University is ranked as one of the best outdoor schools in America, so it makes sense that the University offers a great program for future golf course managers. The Turf Management Concentration within the Environmental Horticulture program at CSU includes an internship component to ensure students gain hands-on experience before graduation. The in-class education covers the entire spectrum of the job, from irrigation to soil fertility and turfgrass science.
North Carolina State
Weed science, soil fertility and nutrient management, and principles of plant pathology are just a few of the courses students in North Carolina State's Turfgrass Science program take. TurfNet Magazine voted NC State's Turfgrass Science program the best in the nation, a nod to the experienced professionals who teach the ultra-specific curriculum.