How Long Does 18 Holes Take? Proper Pace for Every Scenario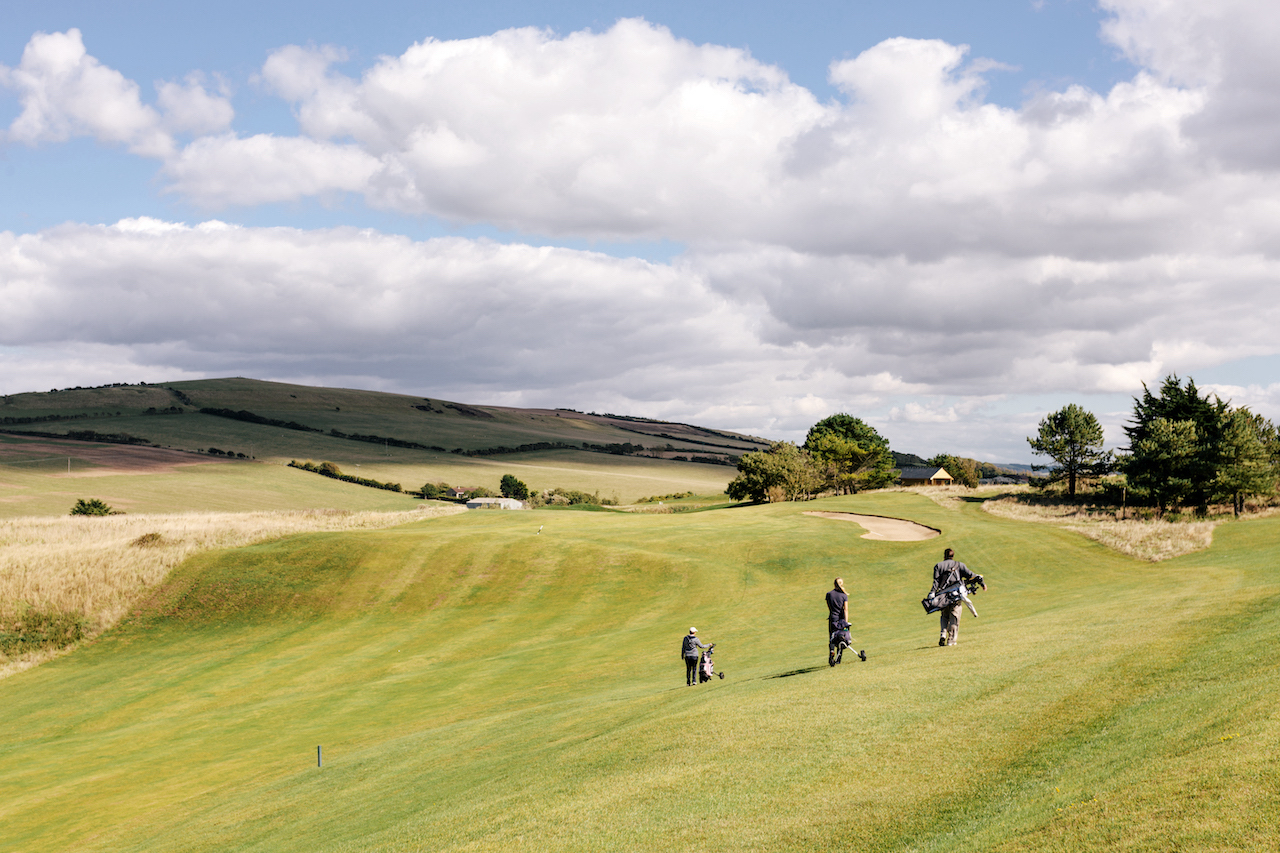 An 18 hole round of golf should be an enjoyable time whether you're playing by yourself or with friends. Your round shouldn't be an all-day venture and a reasonable pace of play is expected. So how long should it take you to play 18 holes? Here are some variables to consider.
Hole-by-Hole
A normal golf hole will take a group of four amateur golfers around 15 minutes to complete. This equates to an 18-hole round of golf taking anywhere from 4 to 4.5 hours.
Course Traffic
One of the biggest factors impacting how long a round of golf takes is completely out of your control. On a very busy course, players could wait as long as five minutes on each tee box before starting the hole. Adding this on top of the normal 10 to 15 minutes of each hole can make a round close to six hours. There are a few things you can do to avoid overcrowded golf courses.
Tee Time Intervals
When booking your tee time, find out what the facility's tee time intervals are. If they're sending foursomes off every seven or eight minutes on a weekend and there's a full tee sheet, you're guaranteed to be in for a long round. However, if groups are spaced out to every 10-12 minutes, you're day will be much more enjoyable. Either ask the pro shop, or if you're booking online, take note of how much time is between each available tee time.
Time of Day
Certain times of the day are busier than others. Golf courses are most crowded from 7:00 a.m. until mid-afternoon. If you're an early bird, try to snag a tee time before the rush and enjoy a round with nobody in front of you. Or if you're the happy hour golfing type, put your tee time off until the afternoon. If you try to time your round so you finish with less than an hour of daylight left, you're likely to enjoy a good pace of play.
Day of the Week
It's no surprise that most golf is played on the weekends. But if you can manipulate your schedule to carve out some time to play golf during the week, you can benefit from a quicker round, as you won't be fighting nearly as much course traffic.
Size of Group
The four to 4.5-hour round is a reasonable expectation for a foursome. A smaller group should expect a slightly quicker round. A twosome or threesome could expect to play in three to four hours, depending on the pace of the groups ahead of them.
A single player can play as fast as the players in front allow. It's not unheard of for a single player to finish a round of golf in two hours or less.
Riding vs. Walking
If you're using a golf cart, you can reach and play your ball much quicker than if you're walking. So in theory, a riding round should take less time than walking. This is not true, however, if a course condition is cart paths only.
This is a situation where riding can actually take longer. If your ball is in the left rough, and the cart path is on the right side of the hole, you'll have to walk up to 50 or 60 yards to your ball, then back to the cart. You better make sure to bring all the clubs you might need because you won't want to duplicate that walk when you realize the club you need is still in the cart.

Types of Courses
A full par-72 course will take approximately four hours to play, but a par-3 course with 18 holes can be completed in around two hours.
Skill Level
Simply put, a group of lower handicap players will finish a lot quicker than a group of high handicap players. Most of this time differential comes from searching for golf balls. A group of four players who can't hit it straight consistently are going to spend a lot of their day searching, which can really add up to a longer round.