List of American Golfers With the Most Ryder Cup Appearances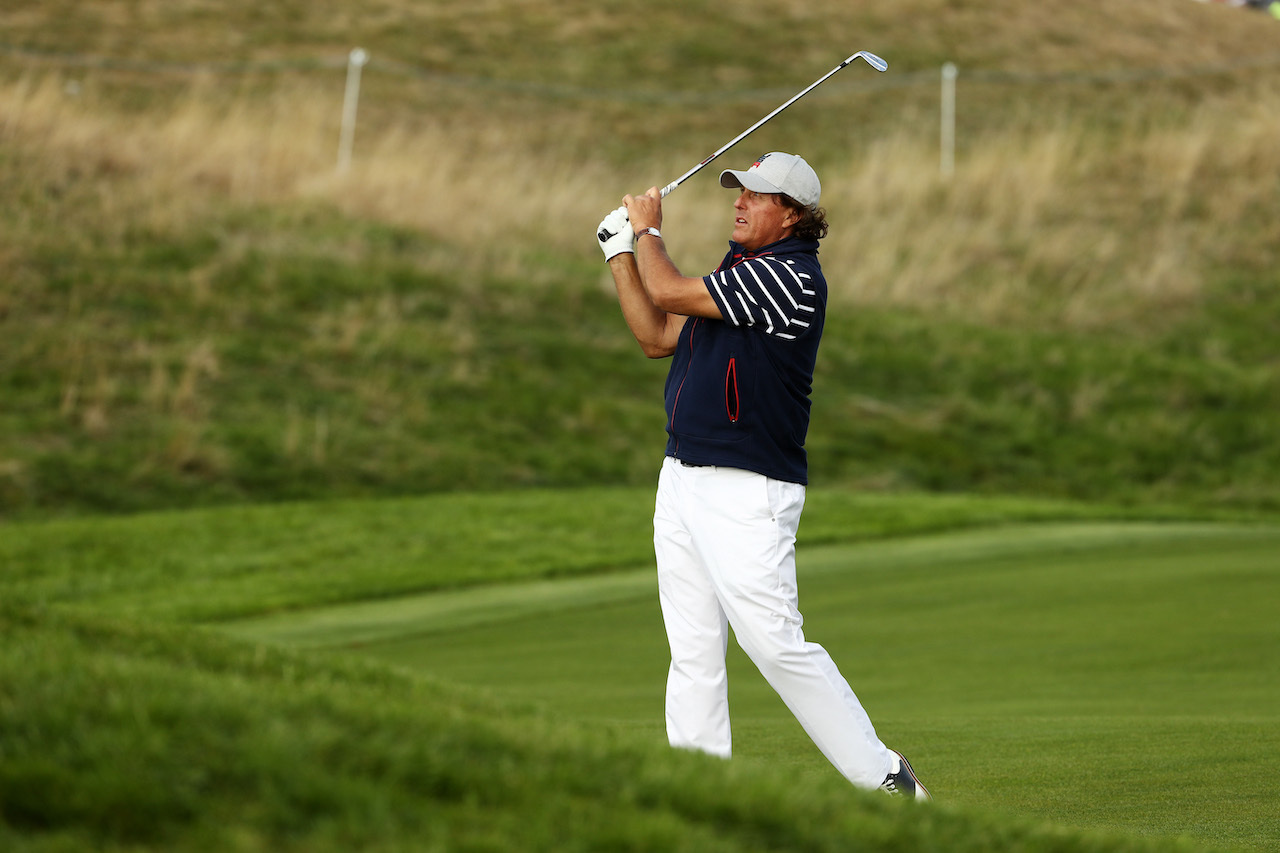 Phil Mickelson has the most Ryder Cup appearances of any golfer in history with 12, but Ryder Cup success is measured in wins, something the American side has been lacking.
Since the Americans began facing the best players from all over Europe in 1979, American Ryder Cup players have struggled against their European counterparts. Europe owns an 11-8-1 record against the Americans, and hasn't lost a home Ryder Cup since 1993.
Most Ryder Cup Appearances by Americans
Here are the American Ryder Cup players with the most appearances and points in the event's history.
1. Phil Mickelson - 12 Ryder Cups
Phil Mickelson's place in golf history is unquestioned. Lefty has six major championships to his name, holds the record of oldest player to win a major, and is one leg shy of the career grand slam. So it only makes sense that Mickelson also holds the record for most Ryder Cup appearances of all-time, for the United States or Europe. Mickelson has competed in 12 Ryder Cups, teeing it up in every Ryder Cup from 1995-2018. However, in that time, Mickelson has only been a part of three American Ryder Cup victories.

2. Jim Furyk - 9 Ryder Cups
Another record-holder checks in at No. 2 on the American Ryder Cup appearances list. Holding the record of lowest score in PGA Tour history, Jim Furyk played in nine Ryder Cups from 1997-2014, winning the Cup twice. Furyk went on to captain the American Ryder Cup team in 2018, suffering a 17.5 - 10.5 loss at Le Golf National outside of Paris.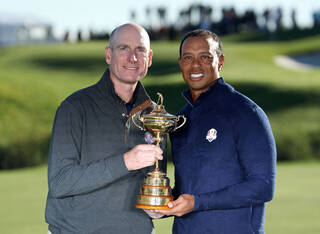 T3. Tiger Woods - 8 Ryder Cups
Nobody is arguing the validity of Tiger Woods resume, but his domination has not translated to the Ryder Cup. Woods is tied for third in all-time American Ryder Cup appearances with eight, but has only been a part of one United States win while accumulating a 13-21-3 record.
T3. Billy Casper - 8 Ryder Cups
Billy Casper was a professional golfer who represented the United States in eight Ryder Cups from 1961-1975. Casper holds the record for most Ryder Cup Points won over a career by an American with 23.5. captaining the team once. Casper also had a successful term as United States Ryder Cup captain, leading the Americans to a 17-11 victory at The Greenbrier in 1979.
T3. Lanny Wadkins - 8 Ryder Cups
Lanny Wadkins competed in eight Ryder Cups from 1977-1993, winning four times. Wadkins is tied for third on the United States' all-time Ryder Cup point-earners list with 21.5. He served as captain for the 1995 American team that lost 14.5 - 13.5, which began a run of European dominance, resulting in nine European wins in a span of 12 Ryder Cups.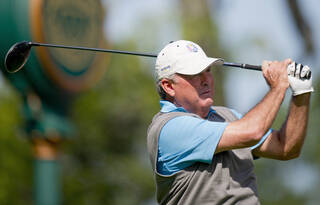 T3. Raymond Floyd - 8 Ryder Cups
Four-time major champion Raymond Floyd also played for Team USA in eight Ryder Cups from 1969-1993.
After playing in six Ryder Cups, Floyd captained the side to a 14-14 tie (Europe retained the Cup) in 1989, before going on to play two more times. Floyd won the Ryder Cup seven times as a player.

Other Notable American Ryder Cup Golfers
The following American golfers have competed in 7 Ryder Cups.
Tom Kite (1979-81-83-85-87-89-93)
Gene Littler (1961-63-65-67-69-71-75)
Sam Snead (1937-47-49-51-53-55-59)
Most Points Won by Americans in Ryder Cup History
While appearances are great, you don't win Ryder Cups without racking up points. Nobody has done that better than these guys, the greatest American point-scorers in Ryder Cup history.
| | | | | |
| --- | --- | --- | --- | --- |
| Player | Appearances | Record | Singles | Points |
| Billy Casper | 8 | 20-10-7 | 6-2-2 | 23.5 |
| Arnold Palmer | 6 | 22-8-2 | 6-3-2 | 23.0 |
| Phil Mickelson | 12 | 18-22-7 | 5-6-1 | 21.5 |
| Lanny Wadkins | 8 | 20-11-3 | 4-2-2 | 21.5 |
| Lee Trevino | 6 | 17-7-6 | 6-2-2 | 20.0 |
| Jack Nicklaus | 6 | 17-8-3 | 4-4-2 | 18.5 |
| Gene Littler | 7 | 14-5-8 | 5-2-3 | 18.0 |