Snell MTB Black and MTB-X Balls Review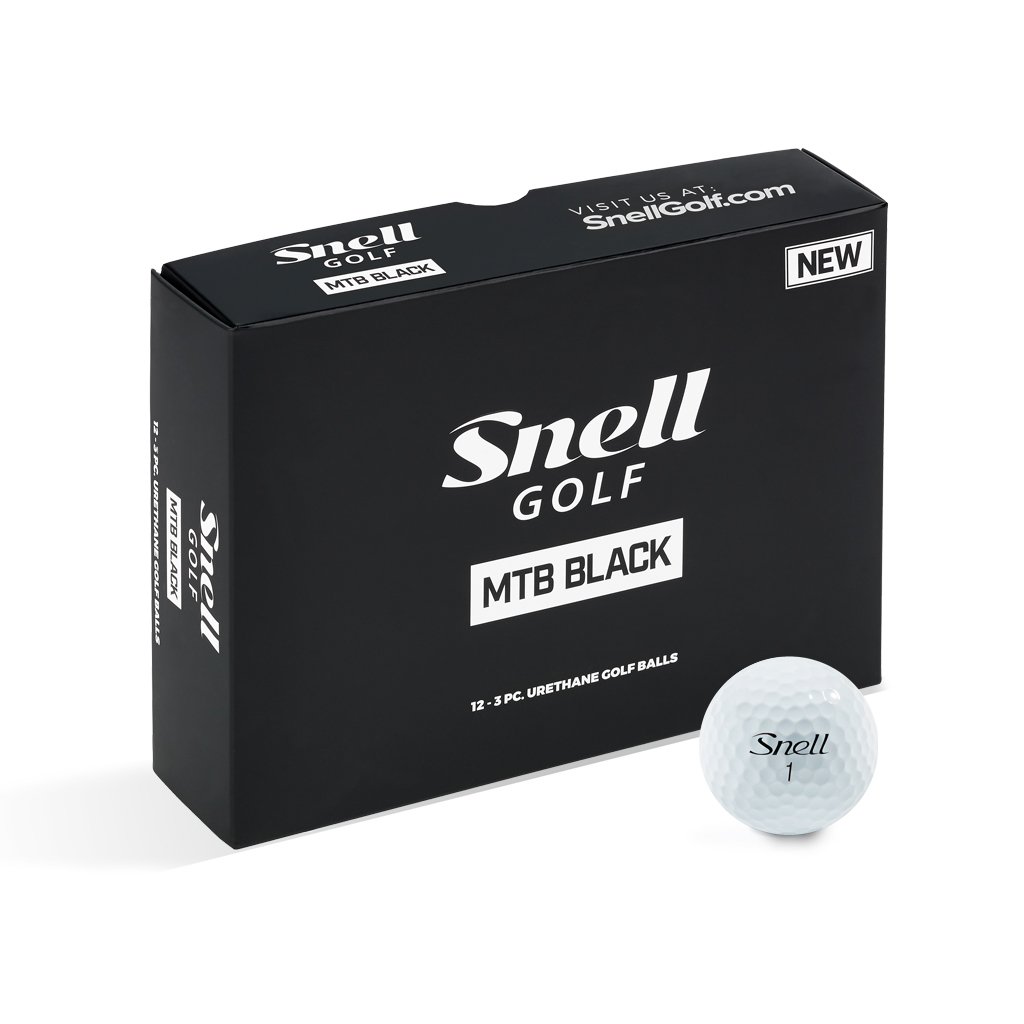 Snell Golf Founder Dean Snell spent time working at Titleist and TaylorMade before launching his own company in 2015. He helped bring famous golf balls to the market like the ProV1, Penta and Tour Preferred. His company is based out of Massachusetts and Snell golf is a leader in the direct-to-consumer golf ball trend.
Snell holds 40 U.S. patents and has nearly 30 years of experience in developing golf balls, including 18 years working at TaylorMade. Although other direct-to-consumer golf balls brands have struggled because their quality is not on the same level as tour balls, Snell golf balls deliver on their promise.
Does Snell Golf Have Tour Contracts?
Snell balls have a loyal following, and the brand has mostly grown through word of mouth. Prices are 30-40% lower than other tour balls. There are bigger discounts for value packs of at least 2 dozen. Snell golf has no tour contracts, which keeps their prices low. In fact, their company slogan is "no tour contracts, no extra costs, no B.S."
Compression and Core Size
Both of these golf balls have a 3-piece construction, CAST urethane cover and 360 degree dimples. The main differences between these two balls are the compression and core size, which make the MTB-X a better choice for low handicap players, and the MTB Black ideal for mid handicap players who are looking for gains in distance and speed. Both of these balls are available in white or optic yellow, and both are designed to reduce what Snell calls "ballooning" in windy conditions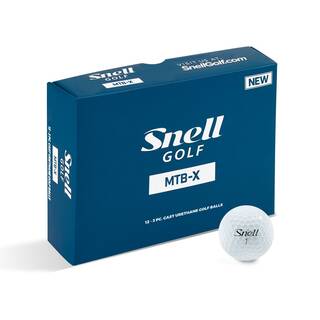 MTB-X: A lower spin version of the MTB Red
MTB-X was designed as a lower spin version of the MTB Red, which was released at the same time as the MTB Black. The MTB Black stayed in the product line, and the MTB Red was removed from the line. The biggest complaint was that the MTB Red spun too much, which negatively affected performance in windy conditions.
The MTB-X is comparable to other tour balls like Titleist's ProV1x, Callaway's Chrome Soft X and TaylorMade TP5x, but at a lower price that doesn't sacrifice quality. It's a good choice for low handicap players who is willing to try a new brand.
Tour Ball Performance
As with other tour balls, you'll find it offers versatility. This means lower spin for long distance shots and higher spin with short irons to improve control. You can expect good distance and speed with the MTB-X, thanks to its smaller core and thicker mantle.
The main difference in design between these two golf balls is that the MTB-X has a smaller core with a thicker mantle, giving it a firmer feel. The MTB-X performs well in windy conditions. Thanks to its low drag and low lift, it provides a controlled flight.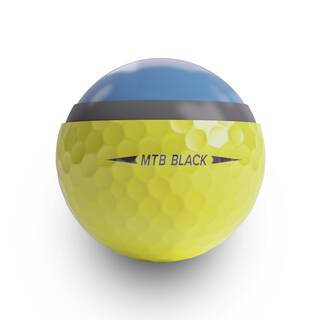 MTB Black: A Player Friendly Ball
The MTB Black is a player-friendly ball that's a good choice for a mid-handicap golfer. The MTB Black is the newer version of the original MTB design, which was launched before the MTB-X. It's performance is often compared to the Titleist ProV1.
The main difference in the design of the MTB Black compared to the MTB-X is that it has 7 percent lower compression, which gives it a softer feel but also slightly less distance than other Snell golf balls. This ball offers optimal control, and like other tour balls, less spin on long shots and higher spin on short shots.
Should you buy Snell golf balls?
Snell balls are direct-to-consumer, so you have to order them from the company website. The biggest inconvenience is you can't try the ball before you buy it. Given how popular Snell golf balls are getting, it shouldn't be too hard to find a fellow golfer who will let you give their ball a try beore you place an order. They offer an extra 10 percent discount for orders of two dozen or more.
Lastly, some consumers may be put off by the fact that Snell is still gaining market share and is not yet a major name like Callaway or Titleist. Even though Dean Snell has been behind many of the most popular golf ball designs of the last thirty years, those who are very loyal to a particular brand are not likely to want to make the switch.
Overall, reviews of these balls indicate that they are one of the best deals in the golf equipment space, and that once you switch to a Snell golf ball, you're likely to become a loyal customer. Dean Snell has expert golf ball knowledge, and the fact that his company has grown mainly through word of mouth is a testament to the quality of the product.