Do Mach One Golf Balls Live Up to the Noise?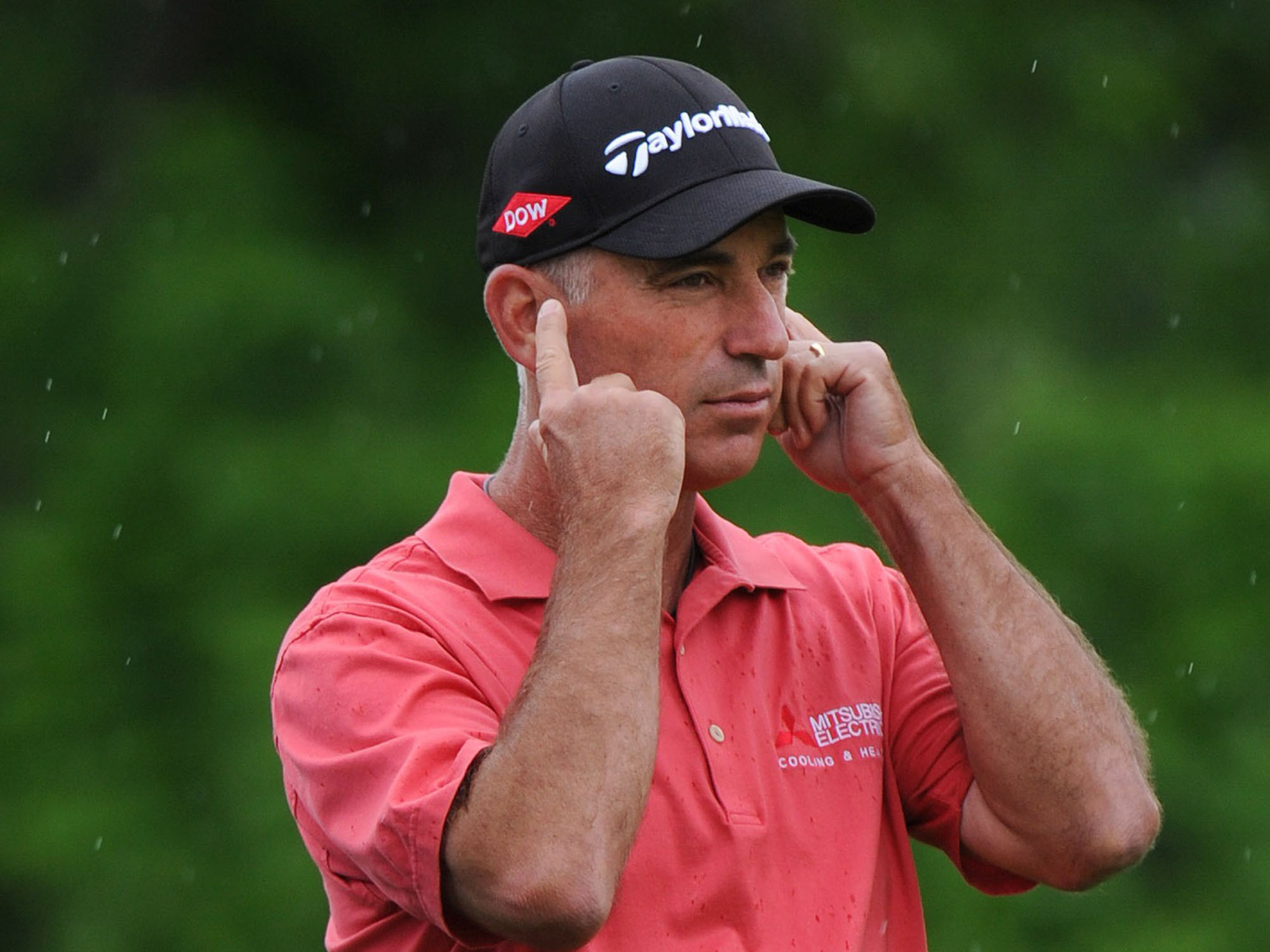 Your fourball partner complimented you for hitting a missile off the tee, and Mach One Golf Balls gave a confident, three-word response: Hold my beer.
It's refreshing to see a new product in the golf ball market that doesn't promise to be the longest and straightest ball with the highest spin with wedges, and lowest spin with the driver. Instead, Mach One has carved out its own niche in the golf ball market, setting out to be the loudest.
That's right. The sole purpose of these balls is to startle unsuspecting playing partners. Mach One golf balls are a single-use, novelty golf ball. In other words, it's not a gamer to grind through 18 holes, it's a gag to get your buddies to chuckle. I had a chance to experience the deafening golf balls firsthand, and believe me, these balls live up to the hype.
What Does a Mach One Golf Ball Sound Like?
With a product like Mach One golf balls, one listen is worth 1,000 words. Knowing that, I recorded some video of golfers smashing Mach One golf balls with driver at the driving range at the 2023 PGA Show in order to give you a realistic account of what to expect. 
The problem is, the audio automatically normalized, so the video really doesn't do the product justice. Instead, we'll have to rely on those words, but I'll keep it under 1,000. The sounds of a Mach One golf ball is:
Piercing
Startling even to people who think they know what to expect
Very loud and high pitched
Borderline uncomfortable
Loud enough to undisputedly make the claim to be the world's loudest golf ball
Are Mach One Golf Balls Legal?
Mach One golf balls do not meet the USGA and R&A's regulations, therefore they are non-conforming and illegal for official play. 
It's probably for the best that Mach One golf balls do not appear on the USGA's list of conforming golf balls, because they're not intended to be anybody's everyday golf ball.
Where to Buy Mach One Golf Balls
Buying Mach One golf balls is easy through the brand's website at machonegolfballs.com. If you're buying them for a specific event or round of golf, we advise giving yourself more than a week of lead time. Delivery is estimated to take 5-7 business days, but it's always nice to have a little breathing room.
One sleeve costs $20, and if you're buying in bulk, there are price breaks at four, eight, and 16 sleeves.
When and How Should You Use Mach One Golf Balls?
Mach One golf balls are a one-time-use gag. They're a novelty item, not a ball to use for a round of golf. Therefore, they should only be used at the right time for the purpose of getting a reaction from those around you. 
Because the ball must be teed up a specific way, and the golfer must strike the red button on the back of the ball to activate the sonic boom, you really can't swap out an unsuspecting partner's ball with a Mach One and stun them the moment they make impact.
Here's how to use a Mach One golf ball to get that deafening sound.
Use the Mach One on a tee box with a metal driver. Mach One does not recommend using the ball with a carbon driver, or a driver with a face made with any other material.
Ensure the Mach One logo is on top when you tee the ball up, and point the arrow to your target.
When you complete Step 2, the red button will be at the back of the ball where the club will make impact.
Swing away and hit the red button, the ball should travel like a regular golf ball, but will sound nothing like you've ever heard before.
Shoot for the Moon
Mach One golf balls are a novelty item, and there truly is nothing else like them on the market. If you decide to get in on the fun, our best advice is to expect the unexpected. Even when you know it's going to be loud, the volume is still surprising.