Blades vs. Cavity Back Irons: Differences and Key Benefits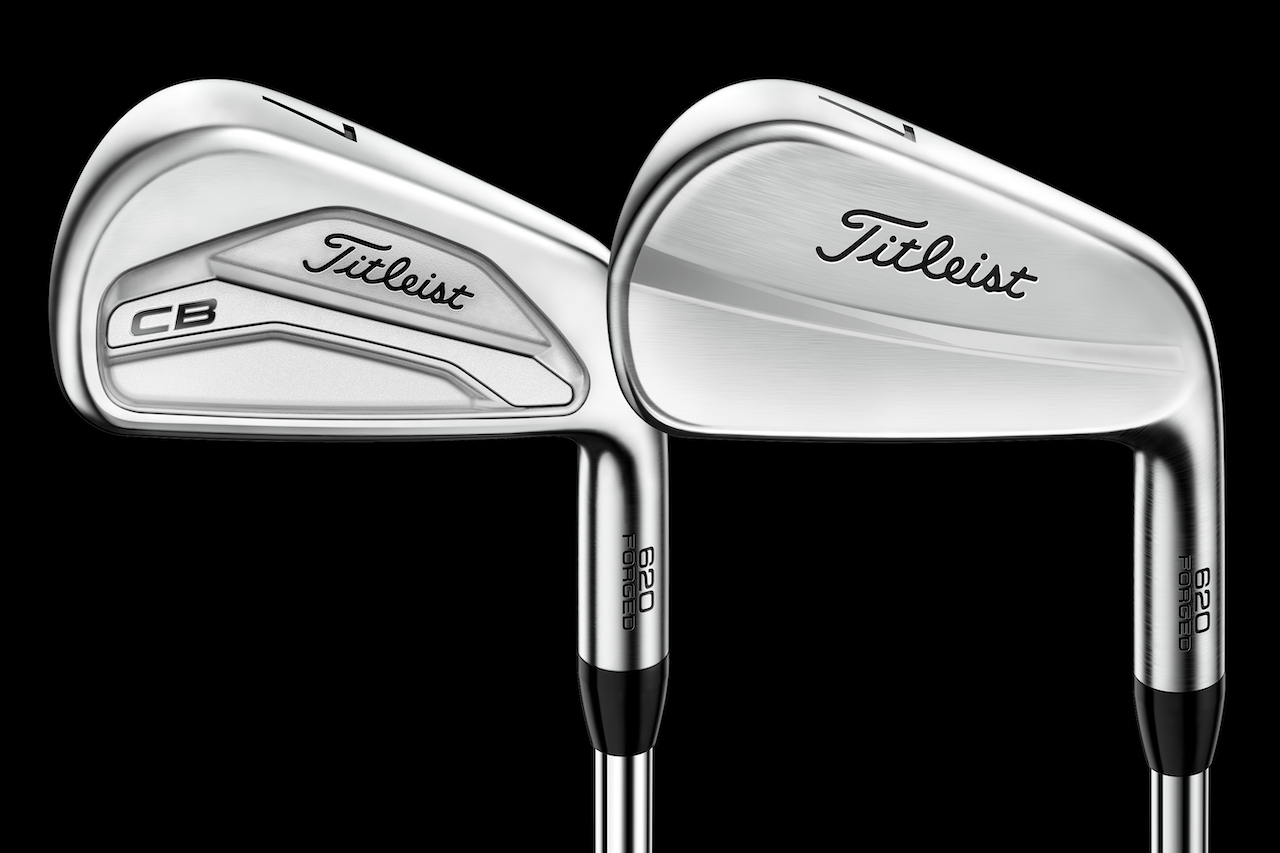 Today's golf equipment is a far cry from what it once was. This is particularly true for irons. Manufacturers produce many genres of irons, from super game improvement to super game improvement, muscle back, and many more. Two of the most common types of irons are blades and cavity backs, however, they are mostly intended for different players. Here are some key differences and benefits of each model.
What is a Blade Iron?
Blades are irons that have a very small profile and head shape. The topline and sole of the iron are the thinnest of any offering from each manufacturer. Blades got their name in the mid-19th century when blacksmiths that were making them likened them to knife blades.
Blades are forged irons, meaning they are produced piece-by-piece, hand-ground and polished.
Who Should Use Blades?
Blades produce low launch, high spin, and feature the smallest sweet spot of any iron, meaning they are the least forgiving irons out there. However, if you prefer to shape shots, consistently hit the sweet spot, and appreciate the superior feel of a blade, blade irons will fit your game nicely. With the low ball flight that blades offer, players who know how to hit a penetrating shot with sufficient spin will see the most benefit.
If you're the type of player that still prefers to carry a 3-iron, blades are typically one of the few types of irons that still offer that option.
Blades are the most widely used type of iron on professional tours.
What is a Cavity Back Iron?
Cavity back irons were first introduced in 1961 by PING. They get their name from the material that is removed from the back of the club head, creating a cavity. The weighting from that material is relocated to other areas of the clubhead to make them higher launching and more forgiving. Cavity back irons have several can fall into several iron genres, from game improvement to players irons.
Game Improvement Cavity Back Irons
Game improvement cavity back irons are the highest-launching and most forgiving irons on the market. With the redistributed weight throughout the club head, game improvement irons have a lower center of gravity and larger sweet spot, both of which help boost distance, particularly on off-center strikes. Game improvement cavity back irons also have the most offset to help promote a draw, or at the very least, lessen a push or slice.
With all of that, however, game improvement cavity back irons don't produce as much spin on approach shots as blades, and given the category's focus on straight shots and forgiveness, they are more challenging to shape than blades.
Game improvement irons are typically cast iron and they are produced in greater volume than forged irons because they do not go through the forging process and all of the additional hand touch details.
Cavity Back Players Irons
Players irons with a cavity back can be forged or cast, but cavity back players irons could be looked at as the love child of blades and game improvement irons. They provide the right kind of golfers with a blend of forgiveness and penetrating ball flight with distance that comes much easier than with blades.
Cavity back players irons have a much thinner topline and sole design than their game improvement counterparts, making them more visually appealing at address.
Who Should Use Cavity Backs?
Game improvement cavity back irons can be used by just about any player, but mainly benefit beginners to intermediate level players. With the advantages of a higher launch, more distance, and more forgiveness, players who typically shoot in the 80s and up, those with a handicap in the low double-digits and higher, should feel comfortable playing them.
Players cavity back irons should be used by better players, typically with handicaps in the single digits. While they are not blades, these irons will benefit highly skilled players without the drastic mishits that blades come with.
Conclusion
The divide between blade and cavity back irons is fairly large, so it should be easy to determine which one suits you.
There is a smaller divide between blades and players cavity back irons, and players in between those categories can create a combination set with the forgiveness of players cavity back irons in the harder to hit low irons, and the feel and workability of blades in the shorter irons. With the advancements in iron technology, the consumer has more choices now than ever before.