How to Buy Cheap Golf Carts and Get the Most for Your Money
Updated January 25, 2022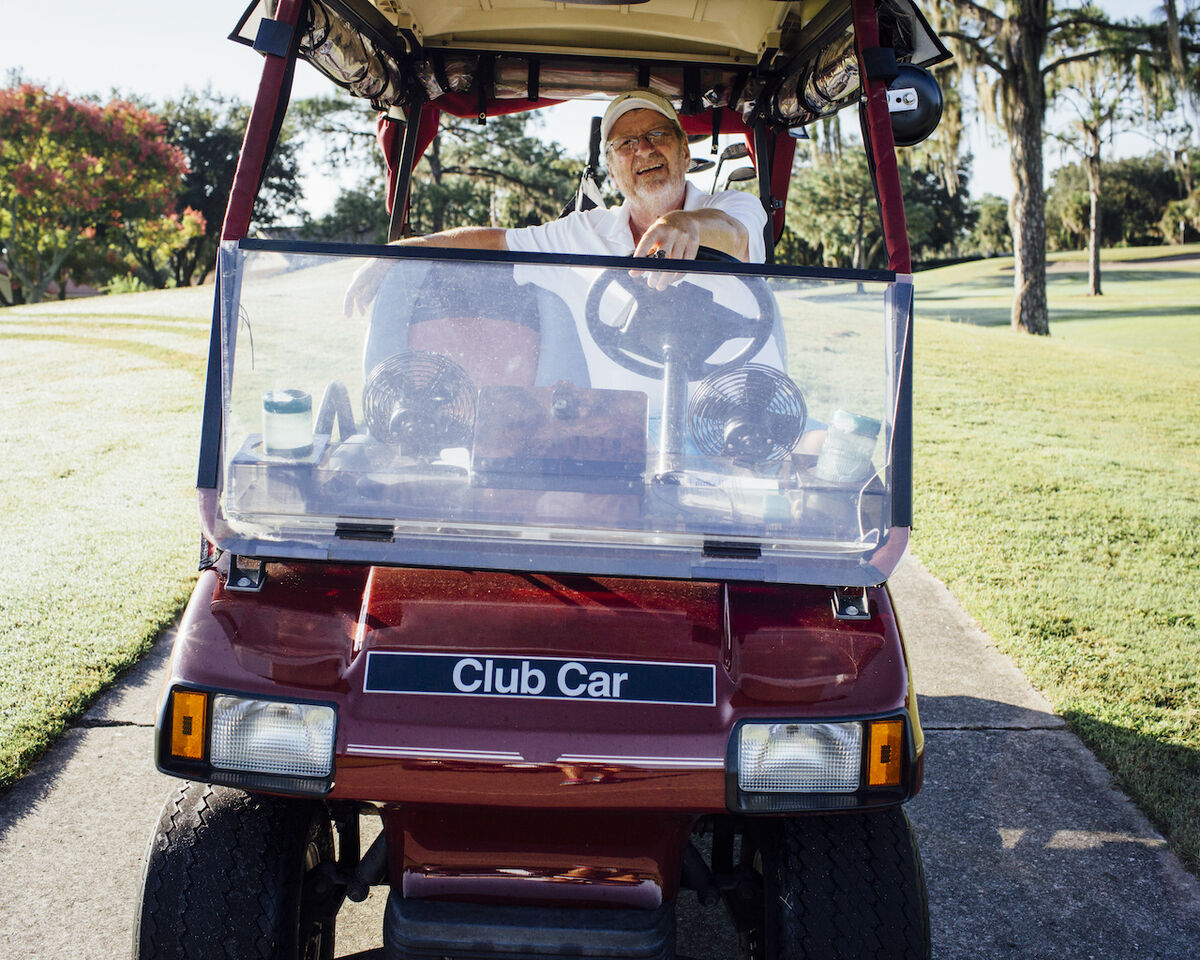 Owning your own personal golf cart may seem like a bit of a stretch, but believe it or not, there are ways for you to get a cheap golf cart. It might take a little bit of extra work on your end, but it can be worth it if you're on a budget or don't want to make a huge investment. This article will go over ways to get a great deal on a golf cart and get the most for your money.
When you look at some of the main golf cart brands such as Yamaha, E-Z-GO, and Club Car you'll find that the average price of a new golf cart is around $8,000-$9,000 for a dual-passenger cart made for golf, not an extended model or one intended for off-roading. If you don't have that amount of money to invest in a golf cart, your next step it to look for some cheaper alternatives.
Here are some options to consider when looking for a less expensive golf cart.
The easiest way to go would be looking for a used model that's in good working condition. Just like buying a car, used models come in all types of conditions, so do your research and be prepared to ask the seller about the cart's history, maintenance, and be sure to take it for a spin (if possible). Here are a few places to consider making your used golf cart purchase.
Every main golf cart manufacturer has a list of authorized dealers on its website. For convenience, here they are for Yamaha, E-Z-GO, and Club Car. These are the best places to start your search because you are most likely buying a cart that was purchased and/or maintained by that same dealer. Depending on the year and condition of the golf cart, you can look to save 20- 40% off of the original retail price.
Facebook Marketplace and Craigslist
Facebook Marketplace has become a popular option for buying and selling golf carts over the past couple of years. The nice thing about Facebook Marketplace is that the seller is likely close enough that you can check out the cart before purchasing it. Be sure to ask for any paperwork and maintenance history on the cart and review it before buying. Also, be sure to check the seller's rating. Facebook Marketplace can save you 30-50% off of the original retail, depending on the year and condition of the cart.

Some of the same advice applies to Craigslist as Facebook Marketplace, with the only downside being that Craigslist doesn't have a way to view the seller's history or rating. Be cautious and be sure to ask plenty of questions before cutting a check to the seller. Again, a good deal with Craigslist falls somewhere in the 30-50% area.
One of the largest online retailers in the world, eBay is a great option to consider for buying an affordable golf cart. You might even be able to pick up a new golf cart for a good deal. On the plus side, eBay stands by its purchasers and sellers when issues arise. Knowing that you can always have eBay intervene if an issue comes up is great.
On the other hand, you're less likely to be able to see the golf cart in person or drive it ahead of time. That, of course, depends on where it's coming from. With eBay, plan on saving 20-40% depending on the condition of the golf cart and how many people are bidding against you if the cart is listed as an auction.
Another option to consider if you're trying to get a cheap golf cart, especially if you're handy, is a cart that requires fixing. Golf carts as similar to cars in that they require maintenance and care in order for them to run properly. You can easily save 40% or more based on what's wrong with the cart. You could find a golf cart that needs a new engine or perhaps just some new batteries. With this option, be sure you know ahead of purchasing the golf cart how much parts will cost and, most importantly, can you do the work yourself?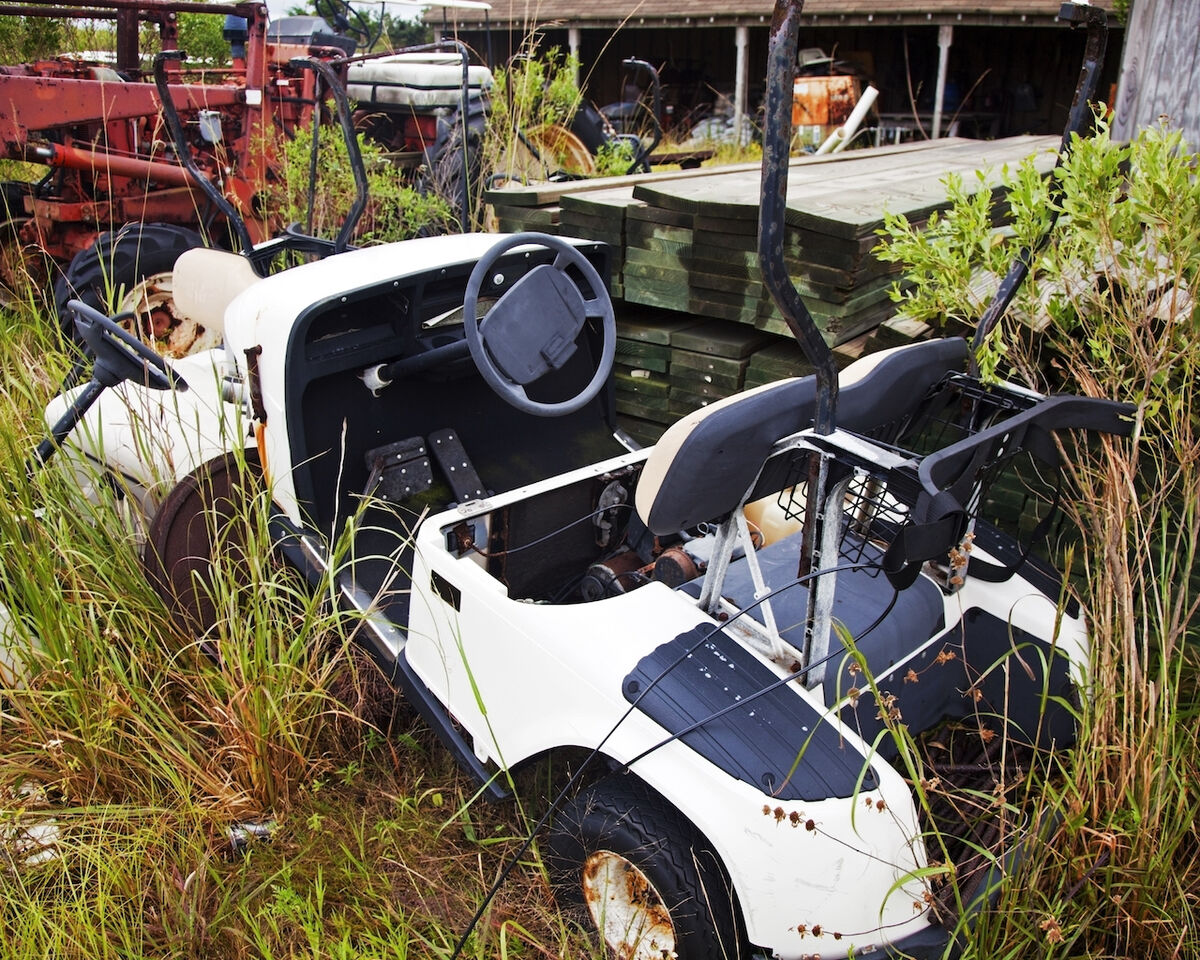 Another great way to save money on a golf cart is to look for outgoing models. This will likely land you a new or like-new cart. All manufacturers debut new or updated models every two to three years. Lookout for authorized dealers dumping the old models to make room for the new. This can save you around 15-25% off of the original retail price.
As with all things, when we're trying to save money and find a great deal on an expensive item, there's always some inherent risk. Doing your research is vital in purchasing a golf cart, new or used. It's always good to reach out to the manufacturer directly, even if you're looking at an older model, if you have questions. Golf cart manufacturers are well-versed in their models of all ages.