Bridgestone E6 3 Piece Golf Balls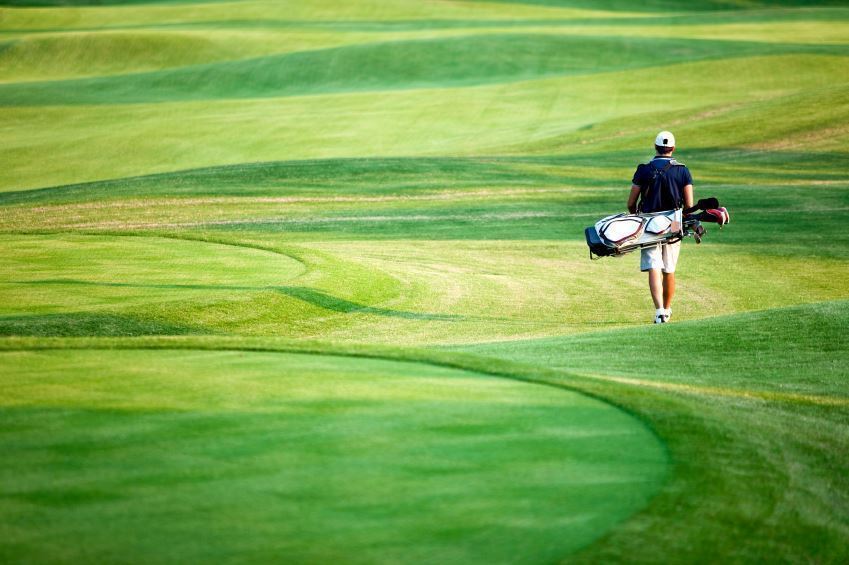 If you're an avid golfer, then you understand that choosing a golf ball that meshes with your game is as important as choosing the right mate. Of all the advancements made in the game's technologies, no one facet has evolved more than the development of the golf ball. Bridgestone, a name synonymous with automobile tire design, has applied its knowledge of that industry to the development of the new e6 three-piece golf ball.
Three-Piece Design
A three-piece golf ball consists of a synthetic core that constitutes the mass of the ball, a thin middle layer or mantle and the external cover. Each part plays a role in providing maximum efficiency from the tee to the green.
Multilayer Design
The multilayer Bridgestone e6 is designed to reduce side spin off the clubface, which results in a straighter ball flight, yet produce extra velocity that increases carry distance and roll. The Soft Kinetic Energy Core maximizes launch angle off the tee. The end result is longer, straighter shots, always a plus when tackling a lengthy par-5.
Low Compression Technology
Years ago, it was believed that higher compression was needed to produce better performance, but that belief has been debunked. The low-compression technology of the e6 provides a softer feel for those finesse shots around the green, especially when trying to stop it on a dime. This soft feel really comes in handy when putting the ball, without giving it that "mushy" feel.
Patented 330 Dimple Design
The dimples on a golf ball are what produce the lift under the ball to give it flight and keep it in the air longer. Bridgestone's 330 dimple design on the e6 is scientifically engineered to produce the optimum in distance and accuracy. The urethane cover uses seamless technology and increases durability for better wear and truer ball flight.
Soft or Speed
The Bridgestone e6 three-piece comes in two models: Soft and Speed. The e6 Speed is designed for distance, with a core designed to allow for greater initial velocity of the clubhead. The e6 Soft is designed to have a softer feel to allow high skill golfers to better shape their shots. In general, the e6 Speed will be more helpful for higher handicappers with slower swing speeds while the e6 Soft will best serve low handicap golfers with faster swing speeds.