The History of Ben Hogan Golf Clubs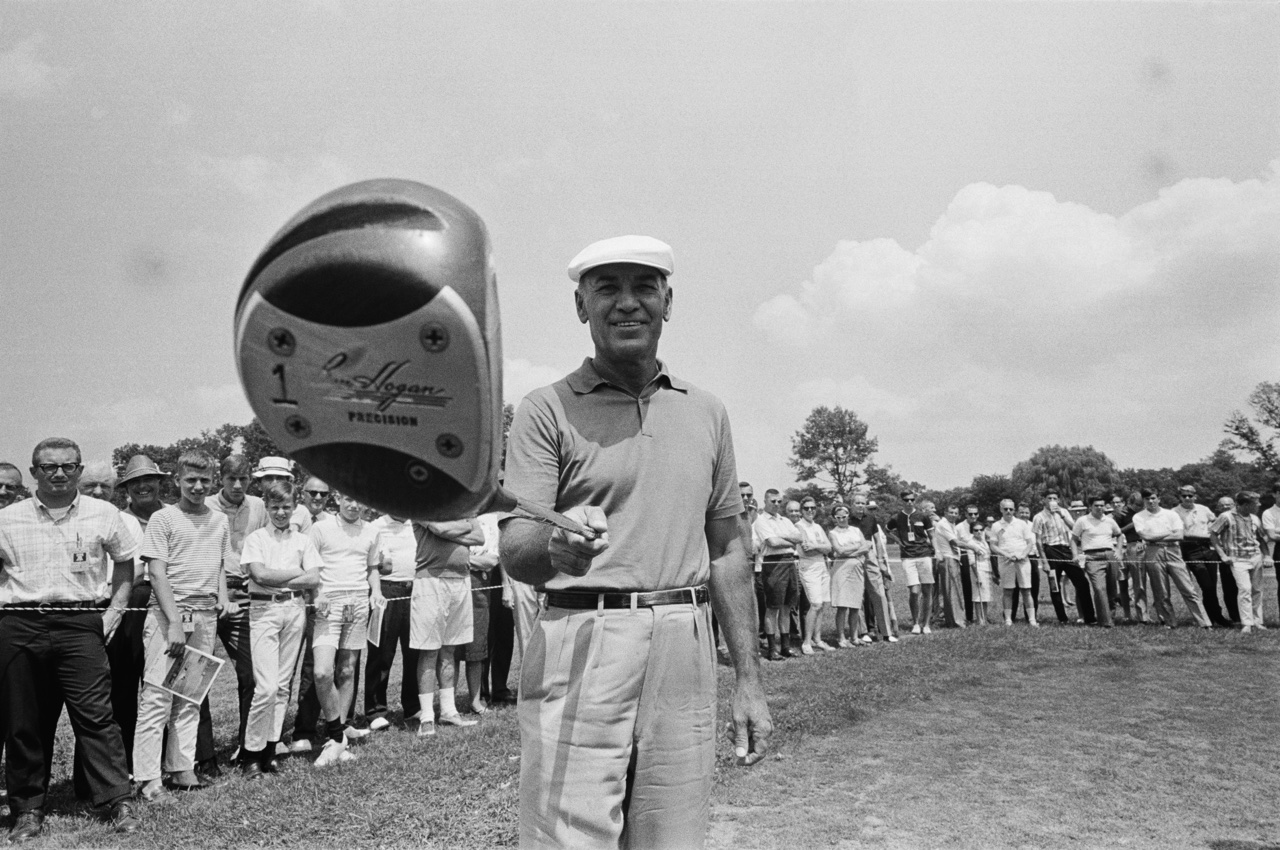 Ben Hogan founded the Ben Hogan golf clubs in 1953 and the history of the Ben Hogan Golf Company is as captivating as the career of the man himself.
Hogan was one of the greatest golfers in history, with nine major championships and 64 PGA Tour wins to his credit. No golfer racks up that many wins without an incredible swing, and Hogan's was one for the ages. Even though Hogan won his nine majors in the 1940s and 50s, his swing is still recognized today as one of the greatest of all time.
Ben Hogan Golf Clubs
After establishing Ben Hogan Golf Clubs in 1953, the company became one of the most successful in the business throughout the 1960s, 70s and 80s. Tour players and recreational golfers alike swarmed to both the forged blades and eventually cavity-back forged irons.
To this day, Ben Hogan Golf boasts its loyalty to Hogan's original mission to build 'the finest golf equipment money can buy.'
"(Ben Hogan) was very clear when he started his company in 1953 about what he wanted to do, and we take that mission to heart every day," said President and CEO of Ben Hogan Golf Equipment Company Scott White. "We're very cognizant of the fact that his name is on every piece of equipment that we sell."
Clubs for Serious Golfers
Ben Hogan Golf Equipment has traditionally been attractive to the more serious and accomplished golfers, as the company develops equipment aimed at those players. That's been the strategy all along, and White indicated that's the future as well.
"You're not going to see beginner clubs from us and we're not going to pursue a million different channels of distribution," he said. "We want to stay true to Mr. Hogan's vision and philosophy of making great golf clubs for serious players. We're never going to be one of the largest OEMs. That's not our philosophy at all. The Ben Hogan Golf Company has always been a niche golf brand for, typically, accomplished or very serious players, and we'll continue down that path."
Ben Hogan clubs aren't only designed for the serious golfer from a performance standpoint, but they're finished with a classic look that appeals to golfers who appreciate tradition.
"First and foremost, we want to make sure that the products perform," White said. "We always try to wrap it up in a very elegant, traditional, conservative package.
"There's a lot of bright colors and graphics that scream, and that's primarily a result of designers making clubs that need to stand out on retail shelves," he continued. "We don't need to do that. I think all of our clubs in our product line, quite honestly is what golf equipment is supposed to look like, so we're going to stick to that basic design principle."
AMF Buys Ben Hogan Golf Company
In 1960 Hogan sold his company to American Machine and Foundry (AMF). He remained with the company as chairman and watched over the business from inside the clubhouse of Shady Oaks Country Club in Fort Worth, Texas.
AMF Acquired by Minstar
AMF owned the Ben Hogan Golf Company from 1960 to 1984, when Minstar acquired AMF. Four years later, Minstar sold AMF to Cosmo World, owned by Japanese businessman Minoru Isutani.
A series of complex business deals throughout the 1990s and 2000s ensued. At one point the Hogan Company owned Pebble Beach Co., through Cosmo World. Owners throughout that period included business mogul Bill Goodwin and Spalding Sports Worldwide.
During this time, Hogan himself passed away in 1998. His worldwide appeal and the fact that many of his philosophies are still present in Hogan equipment innovations, help the company's success to this day.
Callaway Purchases Ben Hogan Golf Equipment
In 2003 Callaway purchased Ben Hogan Golf Equipment and began selling Hogan's line of products under the Callaway name. Callaway still sells Apex irons, which were originally created by Hogan in 1972 and were among the most popular irons on Tour in the 1970s.
"It's a little strange. I've never heard of, whether it's in golf or any other product category, where a well-established product name has been transferred to another company," White said. "There will never be a Ford Corvette, or something like that."
Investors Take Over
In 2012, Callaway sold the Hogan name to Perry Ellis and in 2014 a group of investors attempted to revive Hogan equipment, and eventually hired Scott White as a consultant. White had previously worked with the Hogan brand at Spalding. In 2017, however the investment group filed for bankruptcy and retained White to guide the company throughout the process.
The Direct-to-Consumer Era
White decided to pursue an alternative strategy to revitalize the Hogan equipment company, opting to try the direct-to-consumer route. The strategy to eliminate a retail mark-up paid off, and over the next three years Ben Hogan Golf equipment sales increased 50 percent year-over-year.
"We're hitting on all cylinders right now but it didn't come easily," White said. "It took us at least 12 months, maybe closer to 18 months, of navigating a very steep learning curve to figure out really what e-commerce is. We made our fair share of mistakes, but we were successful more often than not. Generally consumers, whether they play golf or not, are doing more and more shopping online. Maybe there was originally some trepidation about buying big-ticket items online, but that seems to be going by the wayside. If you want to, you can buy Tesla online right now."
Ben Hogan Golf Equipment currently produces a full line of irons, woods, wedges, putters, golf bags and accessories. The forged irons and wedges that retain the classic design reminiscent of decades past are still a favorite among modern golfers.
The company remains located in Fort Worth, Texas.
Image: Bettman via Getty Images