PGA Tour: When Can Professional Golfers Use Golf Carts?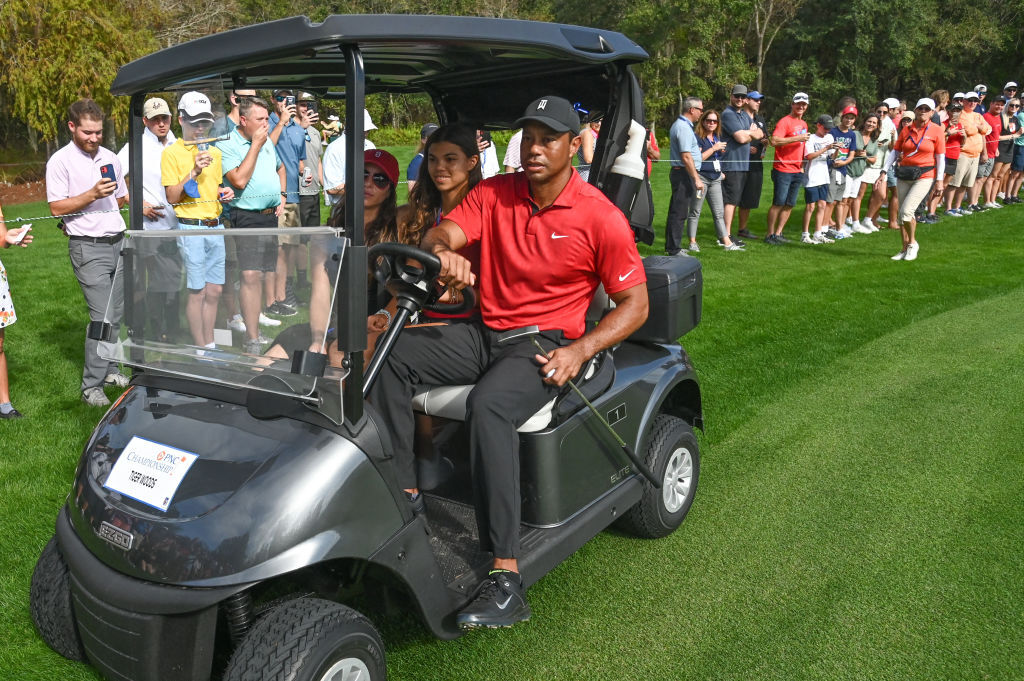 Golf carts are standard on most courses and help ensure that the game is available to everyone, even those with difficulty walking. Yet on the PGA Tour, professional golfers walk the entire course with their caddy lugging the clubs without so much as a hand cart.
This is because all the major tours, the PGA Tour included, believe that walking is an integral part of the game and requires all golfers to walk the course. And until 2001, that rule was completely unchallenged.
Casey Martin and Golf Carts on the PGA Tour
Today there is an exception to the walking rule, but it took a Supreme Court decision to get the PGA Tour to change their policies. It all started with a professional golfer named Casey Martin. Martin's career was on the up, and by 2000 Martin had earned a spot on the PGA Tour. However, Martin suffers from Klippel–Trénaunay syndrome, a circulatory disease that causes difficulty walking long distances.
After losing PGA Tour status, Martin was looking to earn his PGA Tour card through Qualifying School (Q School). Martin advanced through the first two rounds, but requested the use of a cart for the final round. When Martin was denied, he decided to sue the PGA Tour under the Americans with Disabilities Act (ADA).
By 2001, the case had worked its way up to the Supreme Court, where by a ruling of 7-2 the Court decided to uphold Martin's right to use a golf cart. The Court essentially rejected the PGA Tour's claim that walking was integral to golf and ordered the organization to provide a reasonable accommodation for Martin's disability.
Martin never did reach the heights of the PGA Tour again, playing for a few more years on the Web.com Tour (with the use of a golf cart) before transitioning to head coach of the golf team at the University of Oregon. He did make another bit of history, however, as he was allowed to use a cart at the 1998 U.S. Open where he finished tied for 23rd. This was the first time a golf cart had been used at a major. After qualifying for the 2012 U.S. Open through sectional qualifiers, Martin again used a cart at a major tournament.
In 2019, John Daly applied for and was granted an ADA exception from the PGA Tour to play the PGA Championship, becoming only the second golfer to use a golf cart at a major championship.