About Jason Dufner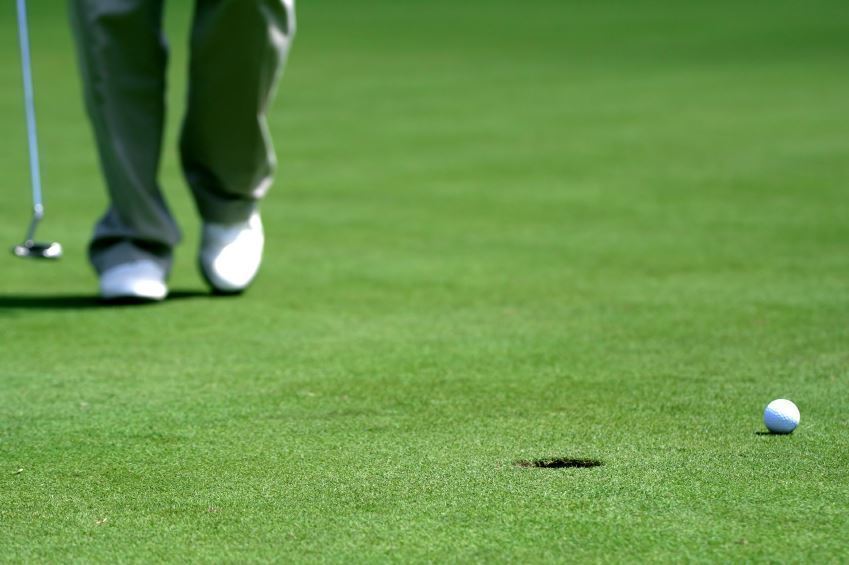 Jason Dufner is an American golfer who plays on the PGA Tour. A relatively late bloomer, he did not start playing golf until he was 15, but was able to master the game quickly enough to play at the major college level. After bouncing between the PGA and Nationwide Tours, Dufner seemed to gain traction on the PGA Tour with his play in 2009.
Early Years
Jason Dufner was born in Cleveland, Ohio, on March 24, 1977. He attended Auburn University and graduated with a degree in economics in 2000. While at Auburn, he was an All-Southeastern Conference pick three times and was named an honorable mention All-American in 1997. In 1998, he finished second at the U.S. Amateur Public Links Championship.
Nationwide Tour
Upon graduation from Auburn, Dufner joined the Nationwide Tour in 2001. He won his first tournament in just his second start as a professional when he finished 22 under par at the Wichita Open, earning $76,500. For the year, he finished in the top 10 three times in 13 starts but failed to qualify for the PGA Tour. After two more top 10 finishes in 2002, he again did not qualify for the PGA Tour when he ended in a tie for 87th place in the qualifying tournament.
Making the PGA
After finishing 10th on the Nationwide money list in 2003, Dufner qualified for the 2004 PGA Tour. In 28 tournaments, he made the cut 11 times. His best performance came at the Chrysler Classic of Greensboro, where he tied for eighth place; he also finished in an 11th-place tie at the U.S. Bank Championship in Milwaukee. However, his overall play for the year did not qualify him to continue on the PGA Tour in 2005.
Requalifying
Dufner went back to the Nationwide Tour for the 2005 and 2006 seasons, finally making it back to the PGA Tour in 2007. He finished the year in 127th place in the FedEx Cup standings, with his best performance a sixth-place finish at the John Deere Classic. He split the 2008 season between the PGA and Nationwide Tours, eventually earning his PGA Tour card for 2009 at the qualifying tournament.
2009 Season
In 2009, Dufner had earned $1,343,199 as of mid-August. He had four top 10 finishes, with his best being a tie for third at the RBC Canadian Open, his best PGA career finish to date. He had also shot two rounds of 63, at the Bob Hope Classic and at the RBC Canadian Open.