Top Flite Golf Clubs: What to Know Before You Buy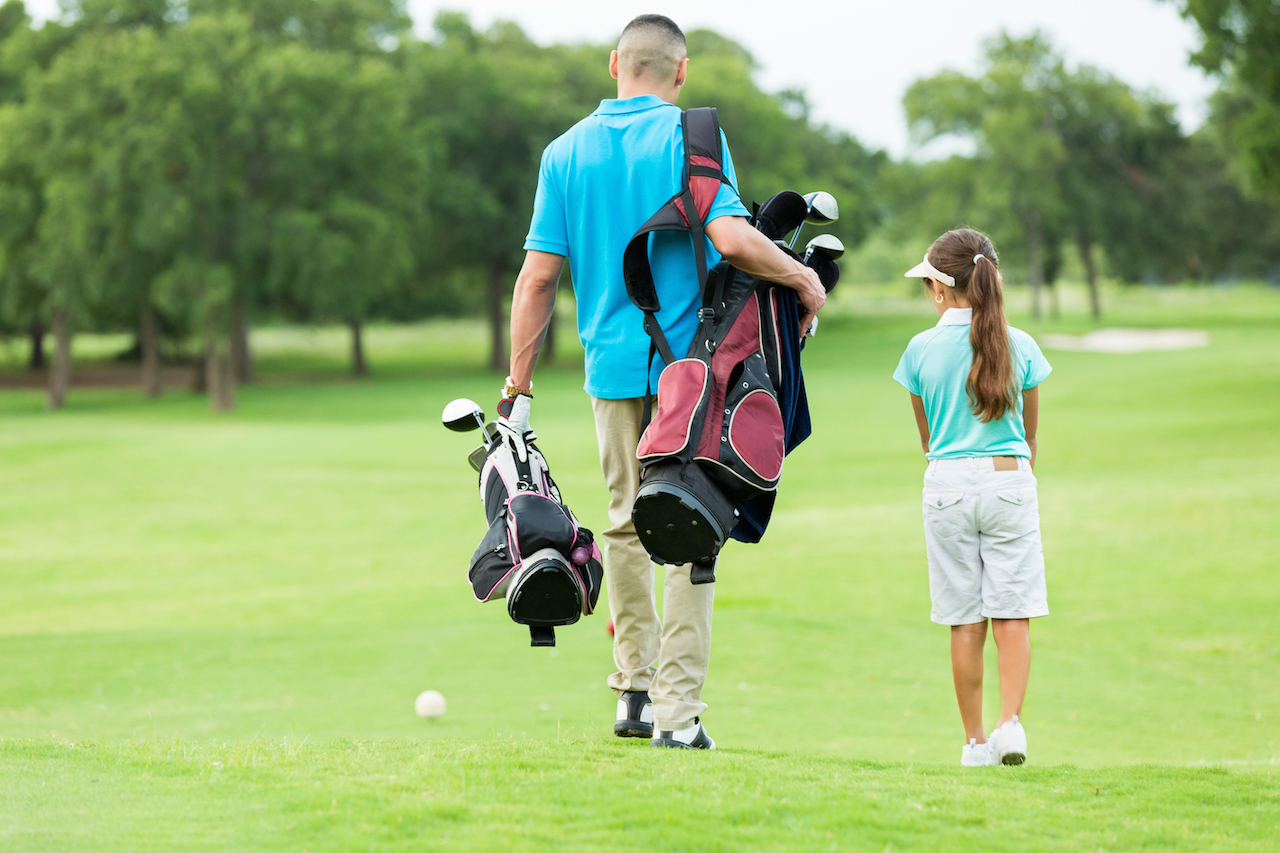 Golfers of a certain age instantly recognize the Top Flite name as a staple in the industry. Top Flite still produced golf clubs and accessories today. Here's an overview of the current Top Flite club lineup, who should consider a set of Top Flite clubs, and what to know before you buy.
A Brief History
Top Flite has a long history in the golf world. Chances are, any golfer age 30 and up has owned something from Top Flite along the way, whether it be golf clubs, golf balls, a golf bag, or other accessories. Top Flite had significant shelf space in all golf retailers throughout the 70s, 80s, 90s, and early 2000s.
Top Flite launched in 1971 under the umbrella of parent company Spalding. A couple of ownership changes ensued, which included Callaway, after Spalding folded its operations. In 2012, Callaway sold the Top Flite brand to Dick's Sporting Goods, which still runs it today.
Where can you Find Top Flite Clubs?
With Dick's Sporting Goods as the owner of Top Flite, it is the only retailer that carries the Top Flite brand in addition to its Golf Galaxy stores. You can find Top Flite clubs in-store and online.
Who are Top Flite Clubs Good for?
Top Flite golf clubs are good for beginner golfers, juniors, or anyone looking to make their golf club purchase on a budget.
It's reasonable to expect Top Flite golf clubs to hold up to normal wear and tear on the golf course. After all, it's not a no-name brand that's being purchased from overseas. Dick's Sporting Goods wouldn't own and carry the brand if there wasn't a good level of confidence in the product that they're selling. However, it would be a bit unfair to try and compare Top Flite golf clubs to other brands that cost two or three times as much, both from quality and performance standpoints.
What are Some Top Flite Clubs?
The current lineup from Top Flite includes individual clubs such as putters, drivers, and hybrids. However, the most popular clubs are the full set offerings because they appeal to those beginners and juniors since they provide everything needed in one package. If you're looking at clubs from Top Flite, consider these options.
Top Flite 2021 XL 13-Piece Set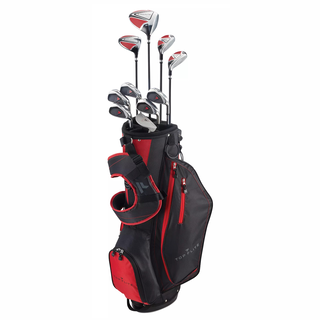 This Top Flite XL 13-piece set includes a driver, fairway wood, 4 and 5 hybrids, 6-9 irons, a wedge, and a mallet putter. It also includes a red and black branded stand bag with matching headcovers.
This is a great starter set for any golfer because the woods and irons are low-profile, high launching models that are super forgiving. This set has graphite shafts in the woods and steel shafts in the irons, but there is an option of a senior set that includes senior flex graphite shafts throughout all clubs.
Top Flite Women's 2021 XL 12-Piece Set
The Top Flite Women's XL 12-piece set comes in a grey and coral color scheme and is a perfect choice for any woman getting started in the game. It is available in right and left-handed models, and includes a driver, fairway wood, 5 hybrid, 6-9 irons, a wedge, and a mallet putter.
The set also includes a stand bag with matching headcovers, just like the men's set. All of the clubs in this set are standard women's length and the shafts will be women's flex, so they provide the highest level of distance and forgiveness.
Top Flite 2021 Gamer 16-Piece Set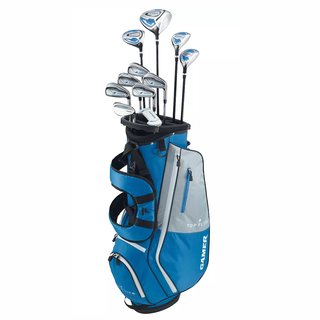 The Gamer set is a step up from the XL set in a couple of ways. For one, at $399 it's $100 more than the XL set. The set is intended for intermediate-level players. This set includes a driver, fairway wood, 4 and 5 hybrid, 6-pitching wedge, a 56-degree sand wedge, and a mallet putter.
The bag, headcovers, and clubs feature a blue and grey color scheme. Like the XL set, the standard men's set includes a steel and graphite shaft combination, but there is also a senior set available.
Top Flite Women's 2021 Aura 14-Piece Set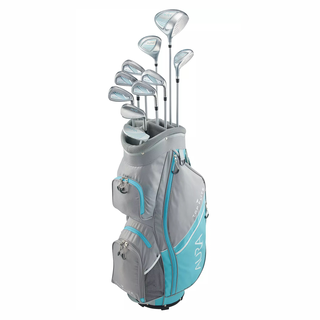 Much like the Gamer set, the Aura is the intermediate-level complete set for women. Also like the Gamer, it includes an additional sand wedge and costs $100 more than the beginner level XL.
The aqua and grey color scheme is still fairly neutral, and this set is a great choice for women looking to take the next step in their golf game.
Top Flite Kids' Complete Set & Accessories Package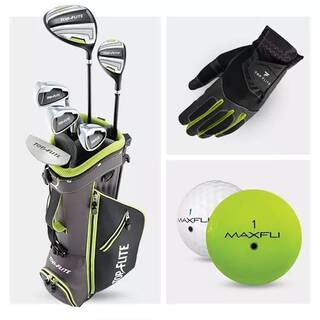 For juniors looking to get into the game, the Top Flite Kids' Complete Set is a great way to get a lot of the necessities in one stop. This package comes in two options, an 8-piece set for juniors 46" - 52" and a 9- piece set for juniors 53" and above.
Both sets include a Top Flite glove, Maxfli golf balls, and Maxfli golf tees. All of the clubs are weighted according to the junior level of play and have light shafts that will help with distance and control.
Conclusion
While Top Flite might not be the fixture it once was in golf retail, it still has its place and serves a purpose for the right kind of player. If you're in the market for a beginner set, junior clubs, or women's clubs, all of the options detailed above are worth looking into.