Updated December 16, 2022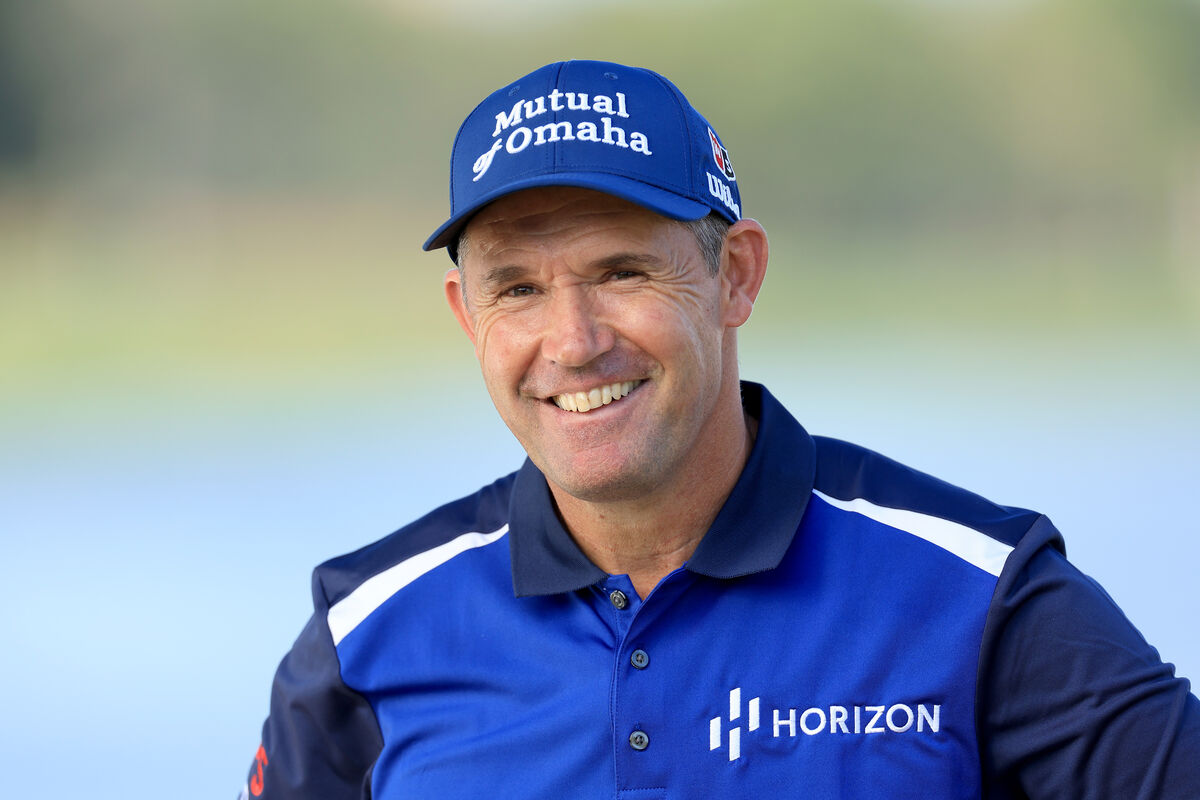 Padraig Harrington is a professional golfer from Dublin, Ireland. He attended Dublin Business College before turning pro in 1995. Harrington has 36 professional wins, including six wins on the PGA Tour, most notably his major wins at the 2007 and 2008 British Open and the 2008 PGA Championship.
Padraig Harrington Quick Facts
| | |
| --- | --- |
| Born | August 31, 1971 |
| Hometown | Dublin, Ireland |
| College | Dublin Business College |
| Turned Pro | 1995 |
| Major Championship Wins | 3 |
| PGA Tour Wins | 6 |
| Total Career Wins | 36 |
| Career Earnings | $31,110,741 |
| Spouse | Caroline Harrington |
*wins and career earnings through December, 2022
Padraig Harrington Career Highlights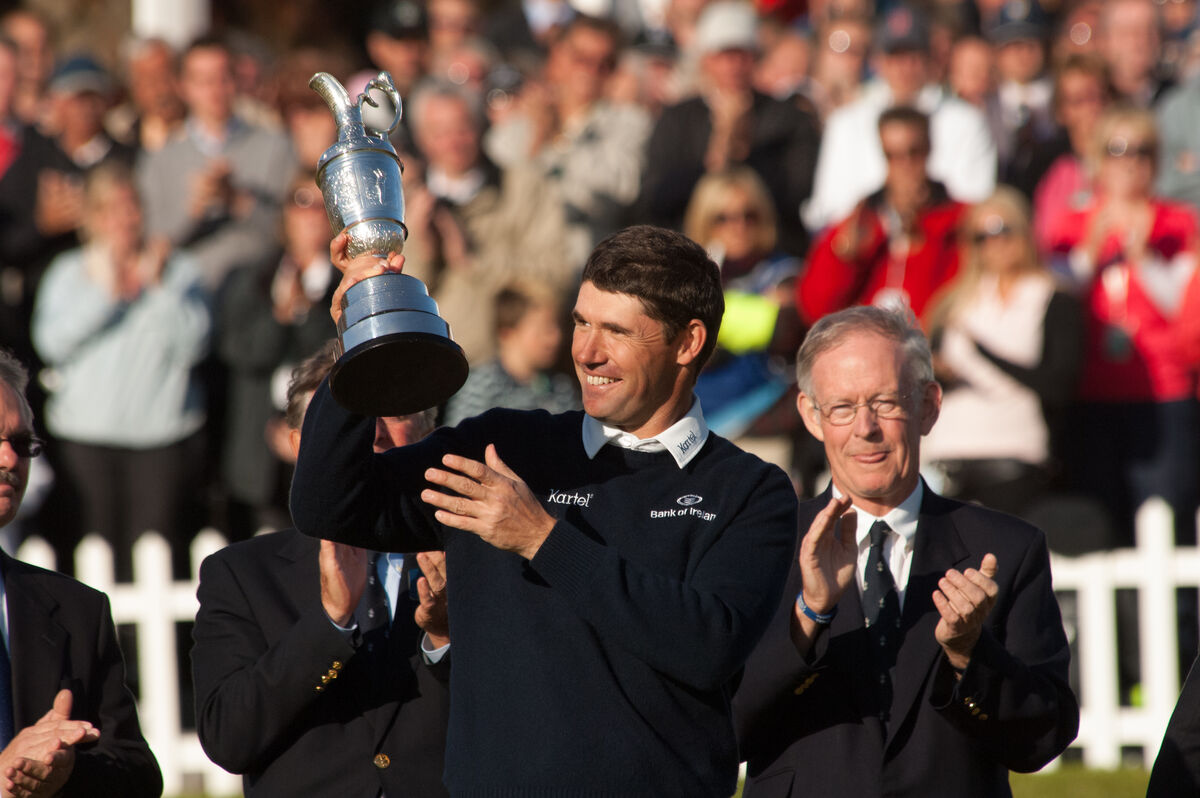 Aside from Tiger Woods, no golfer accomplished as much as Padraig Harrington in the early 2000s, specifically from 2005 to 2010. He and Rory McIlroy are the most decorated Irish professional golfers in history.
During his amateur career, Harrington represented the Great Britain & Ireland team in the Walker Cup three times, with a win in 1995. Later in 1995 he turned professional after debating whether to play golf or continue his accounting studies at Dublin Business College.
It didn't take long for Harrington to get his first professional win on the European Tour (now DP World Tour) at the 1996 Peugeot Spanish Open. From 1997 to 2000, Harrington had a knack for runner-up finishes, but found his way back to the winner's circle twice in 2000. He continued to find success, and wins, in Europe until joining the PGA Tour in 2005.
Once again, Harrington took little time to settle into his new tour, winning the 2005 Honda Classic. Harrington beat Vijay Singh and Joe Ogilvie in a sudden-death playoff after shooting a final-round score of 63. The victory put Harrington on the radar of U.S. golf fans. Just three months later, Harrington captured his second PGA Tour win at the Barclays Championship, where he finished one stroke ahead of Jim Furyk.
It was 2007 when Harrington began securing his hall-of-fame career. He won the 2007 British Open for his first major championship. Harrington had to defeat Sergio Garcia in a four-hole playoff at Carnoustie to win by one stroke and claim his first Claret Jug. He was the first Irishman to win the British Open in 60 years.
In 2008, Harrington entered his title defense at the British Open with uncertainty due to a wrist injury. Ultimately, he became the first player since 1906 to defend his British Open title. He had to overcome a two-shot deficit behind a 53-year-old Greg Norman as well as a surging Ian Poulter to defend at Royal Birkdale.
Just three weeks later, Padraig Harrington won his third major at the PGA Championship. Once again, he finished ahead of Sergio Garcia as well as Ben Curtis. His win at Southern Hills, however, marked the beginning of a career lull for Harrington. Minor injuries, major swing changes, and even a spectator call-in of a rules violation stymied Harrington over the next few years.
Finally, in 2015, Harrington won again at the Honda Classic, beating Daniel Berger in a playoff. In 2022, Harrington joined the PGA Tour Champions full-time and won four times, including a major at the U.S. Senior Open.
Padraig Harrington has played in six Ryder Cup matches representing Europe (1999, 2002, 2004, 2006, 2008, 2010) amassing a record of 9-13-3. He was also chosen as the European Ryder Cup captain for the 2020 matches at Whistling Straits.
Harrington's career earnings are $31,110,741. He has been known to tinker with his swing mechanics, even after immense success on tour. His very stable lower body has always been a constant, with his torso, shoulders, and arms doing most of the work. His major championships back up the fact that he executes very well under pressure.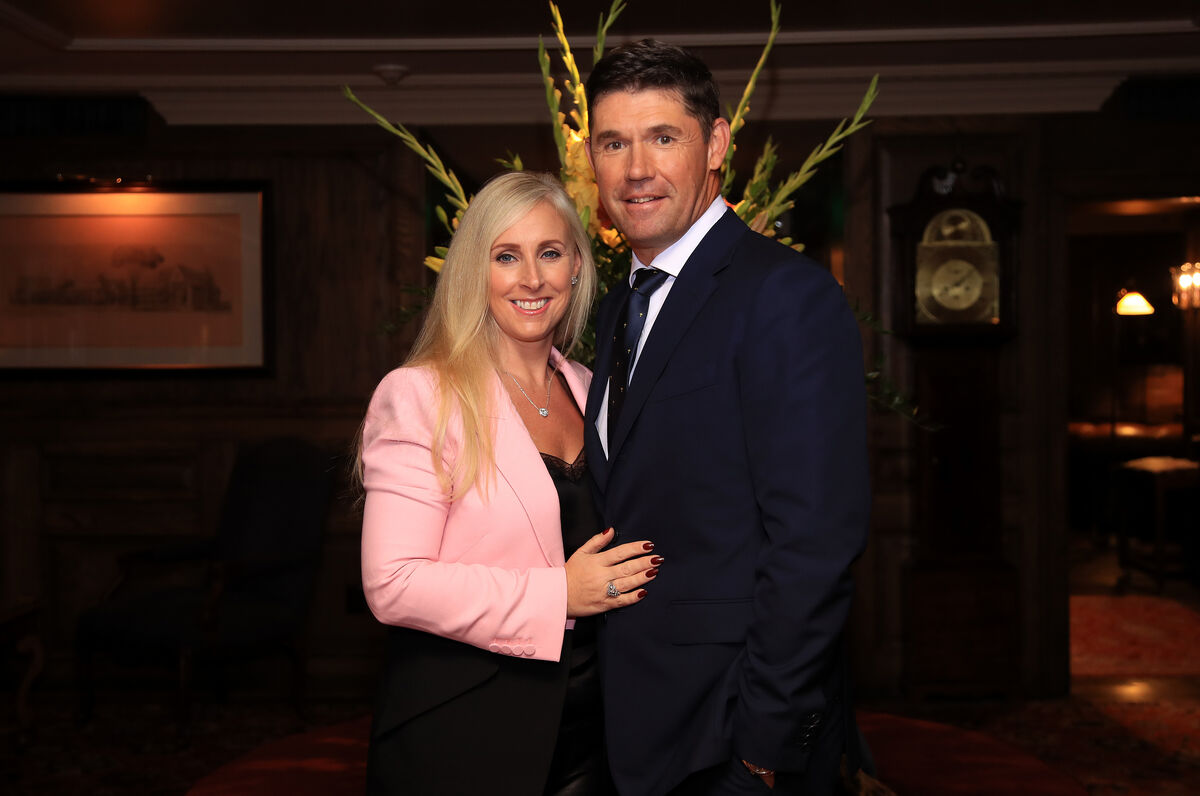 Padraig Harrington was born on August 31, 1971, in Dublin, Ireland. His father, "Paddy," was an Irish national police officer, boxer, hurler, soccer player, and a five-handicap golfer. He learned the game around his father and four older brothers.
In 1997, Harrington married his fiancee, Caroline, and they have two children. They mainly live in South Dublin but also have a home in North Carolina.
Padraig Harrington is a global ambassador for the Special Olympics and also does a lot of charitable work for the Oesophageal Cancer Fund of Ireland.