Portland's Best Public Courses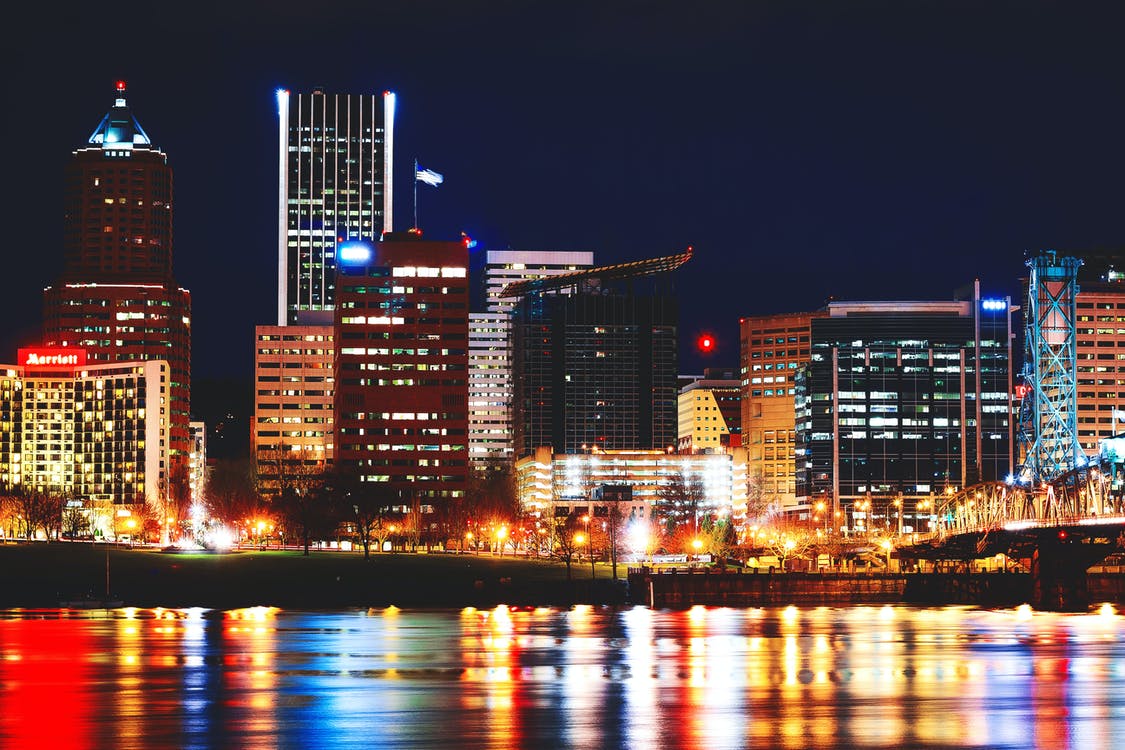 Oregon has a long history of golf, but most of the state's fame is related to the brilliant Bandon Dunes Resort in Bandon. However, there is more to Oregon than just the coast, as any visitor to Portland can attest. The city is best known for being "weird", with its hipster vibe of coffeeshops, farmer's markets, and microbreweries. But the Rose City is also home to some of the Pacific Northwest's best public golf facilities. The following are Portland's best courses you can play.
Rose City Golf Course

2200 NE 71st Ave
Portland, OR 97213
When talking about Portland golf, locals will first mention this classic muni where many of the region's golfers played their first rounds. Designed and built by George Otten in 1923, this course sits in one of the older neighborhoods of the city and plays like a classic American parkland course. The course will not be in the U.S. Open rotation anytime soon, but this gem still provides enough challenge for a fun round. Rose City Golf Course is perfect for a relaxed game or a round with kids or seniors, and serves as a great introduction to Portland golf.
Pumpkin Ridge Golf Club

12930 NW Old Pumpkin Ridge Rd
North Plains, OR 97133
Located a short distance from the city proper, Pumpkin Ridge is a semi-private golf facility locate in scenic North Plains. The facility has one public course named Ghost Creek, designed by Robert Cupp and John Faught and opened in 1992. The facilities are particularly nice, giving a luxury feel that is uncommon in public courses. The course provides challenge mainly through its interesting routing, long rough, and water. The course is under 7,000 yards and kept in excellent conditions, making it perfect for an afternoon of golf.
Eastmoreland Golf Course

2425 SE Bybee Blvd
Portland, OR 97202
Eastmoreland Golf Course is another excellent Portland municipal facility located in Southeast Portland. Completed in 1918, Eastmoreland is actually the oldest muni in the city and the second oldest course in Oregon. The course has seen multiple updates to keep it challenging as it follows the natural slope of the land. The fairways are heavily tree lined and accuracy over power is the key to beating this treasured course.
Heron Lakes Golf Club

3500 N Victory Blvd
Portland, OR 97217
Heron Lakes Golf Club features 2 courses, including the former PGA Tour host Great Blue. Great Blue is a links style course that provides variety to create challenging but not penal holes. It is also one of the few links courses in the Portland metro area. The other course is the Robert Trent Jones' designed Greenback Golf Course. The Greenback is a parkland style course and generally regarded as the easier of the two courses. Both are open to the public and are conveniently located within Portland.
Langdon Farms Golf Club

24377 Airport Rd NE
Aurora, OR 97002
Langdon Farms Golf Club has turned former farmland into one of the Portland area's best courses. Old barns and other nods to its farming past remain on the course, which seems to melt seamlessly into the landscape. The course uses classic designs to provide challenge rather than elevation changes, with short-trimmed fairways and overgrown rough giving way to heavily bunkered greens. There are numerous high risk/reward shots and decision making will affect scores as much as ability. Truly one of the more challenging and well maintained course in the region.