Planning a Ryder Cup Format Golf Trip to a Tee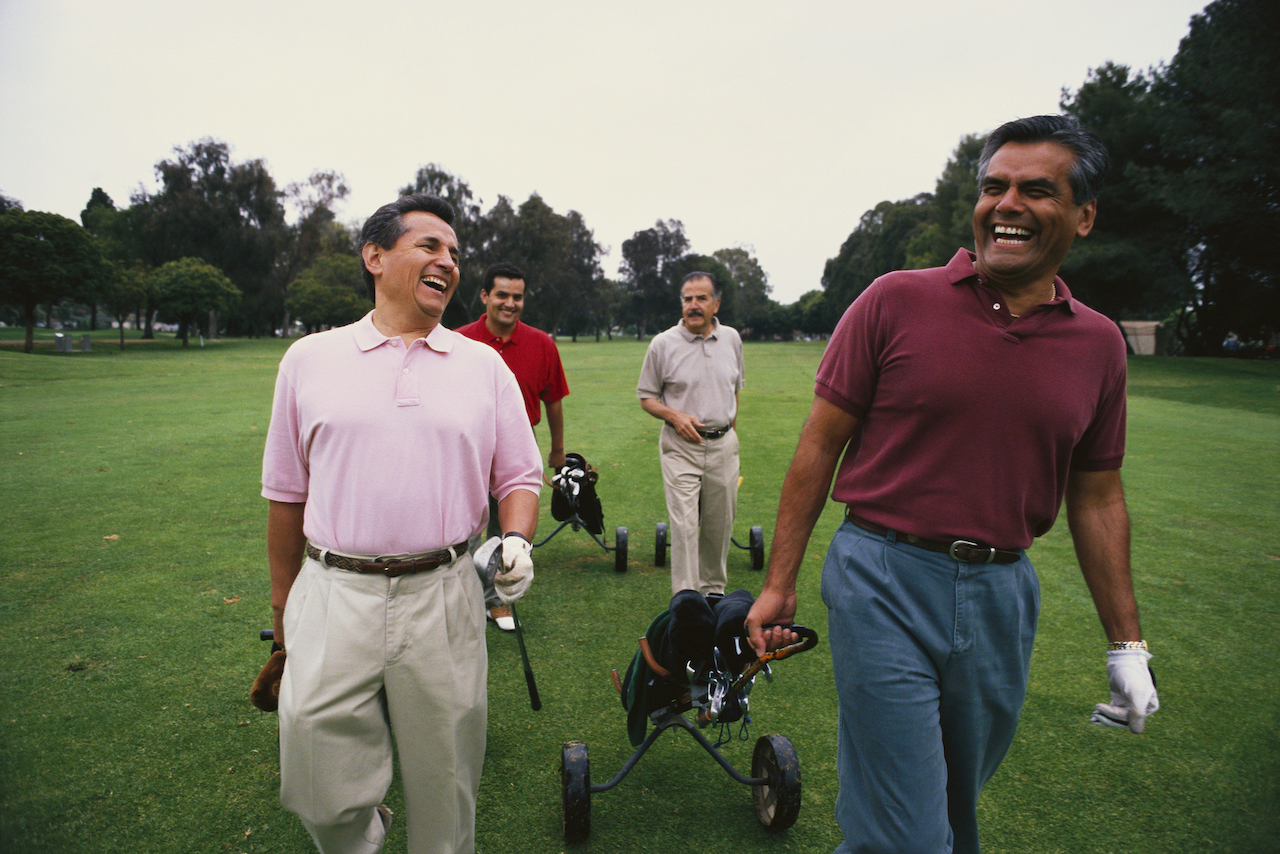 A Ryder Cup format golf trip is a great getaway for friends and fellow golf enthusiasts. These types of golf vacations are becoming increasingly popular because they are fun, competitive and allow golfers of different abilities to participate.
We'll provide you with some tips on how to organize a Ryder Cup format golf trip that is so successful that your friends will be ready to make it an annual tradition.
Ryder Cup Format Explained
First, let's take a look at what a tournament modeled after the U.S. vs. Europe Ryder Cup entails. The actual Ryder Cup features two teams of 12 golfers each. If you can find exactly 24 golfers to join your trip, great, but if not, other combinations will work. The teams compete in matches over three with a point earned for each match win; ties result in each team receiving half a point. The typical match types are as follows:
Foursome Matches
Also known as Alternate Shot, Foursomes is a 2 vs. 2 format. Each two-person team in the foursome plays one ball during the round, with teammates alternating who hits.
Fourball Matches
Sometimes referred to as Better Ball, the Fourball format also consists of two players from each team in each group. All players play their own ball, but only the lower score on each hole counts towards the team total.
Singles Matches
This is typical 1 vs. 1 match play.
Ryder Cup Format With Friends
While you don't need a full 24-person roster to play Ryder Cup format golf, you should strive for at least eight golfers to allow for a minimum of four-person teams. Try to avoid having an odd number of golfers, but if the situation should arise, consider giving the highest handicap golfer to the weaker team for an extra opportunity in fourball matches.
While the traditional Ryder Cup format is spelled out above, other variations can certainly be used. Award an extra point to the team with the most birdies in a day, factor in handicaps with the final scores or on each hole, hold several days of single matches. The options are endless, but agree before the trip on all of the details.
If you're contesting your tournament at a bucket-list venue, keep in mind that many players will prefer to play a format in which they can play their own ball for 18 holes, and post an individual score. Fourball and individual match play both accommodate this, but alternate shot does not. You wouldn't want to go to Pebble Beach and only play half the shots.
Planning a Ryder Cup Format Golf Trip
The first step in planning your golf trip is getting solid commitments from your friends. Once the group is established, pick or vote on two captains for the teams. You'll want your captains to be organized and outgoing. Fun captains make for a fun trip!
Next, form your teams, either through a draft, location, a random draw, or placement based on handicap. To really get into the spirit of the event, have teams pick team colors and shirts. The more you put into the planning of the teams, the more the team camaraderie builds.
There are a few things you'll want to keep in mind when booking rental cars, tee times, and flights. First off, be sure the golf courses you want to play can accommodate your large group. You might want to mention the Ryder Cup format to the golf club when you book. They will appreciate the heads up for scheduling purposes and may even throw in a few incentives for bringing a big group.
When renting cars for the trip, remember that you will need extra space for multiple golf bags. On the flight, clearly mark your bag before checking it and stash a few additional items in the pockets to save on luggage space.
Document the Trip
In between all of the golfing, be sure to take lots of pictures to commemorate the trip. Come up with your own shots or pose like a traditional Ryder Cup photo (there are many such pictures online). The team app you used to plan the trip is a great place to share photos later. You'll enjoy reminiscing about a great week of golf.
Image: Ronnie Kaufman/The Image Bank via Getty Images