Control Your Golf Shot from the Rough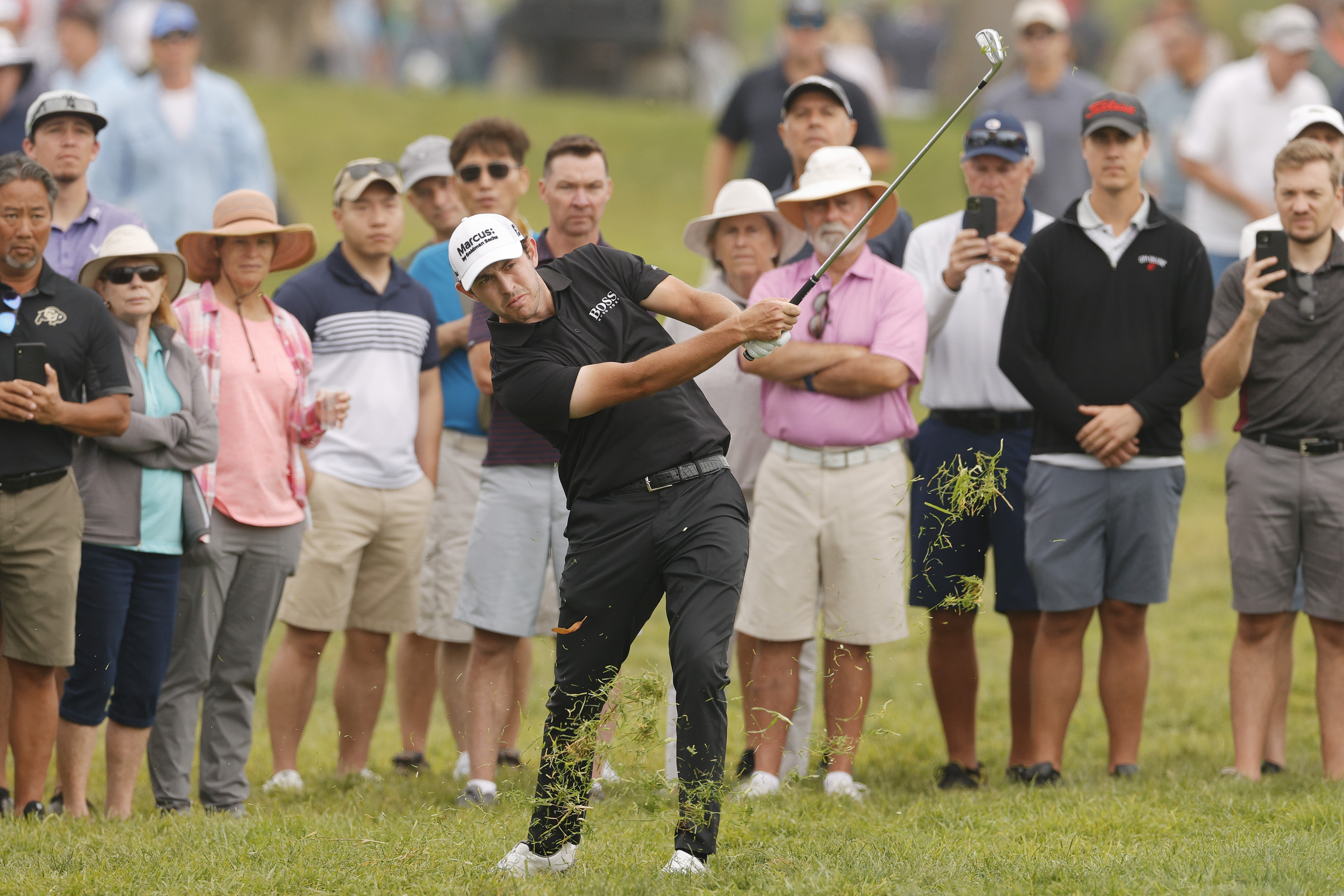 If you look at the situation that I am faced with right here is I have hit a tee shot where I have missed the fairway and my ball ended up in the rough. This rough right here is about an inch to an inch and a half. Most golfers do not have a difficult time hitting out of the rough but where they have the difficulty is hitting a successful shot to the green. The reason that this shot is more difficult is that when you come into impact you get a lot of grass between the golf ball and the clubface. What you have to do is change your setup and change your golf swing so that at impact you get very little grass between the golf ball and the clubface.
Keep Your Clubface Square During Impact From the Rough
What I like to do is if the rough is not too long take one more club, grip down on the club just a little bit more at the address position because a lot of times the tall grass will grab the clubface and shut it down, so if you hold it a little tighter it will allow for this club to stay square at impact. I am going to move the ball position about a ball back of center in my body, and that is my only set up adjustments. From here what I try to do is have a little bit more vertical backswing. If I have a more vertical backswing I am going to have a more steeper forward swing that is going to work down into the grass.
To summarize, here are the four quick adjustments for getting out of the rough:
Take one longer club than the yardage would call for from the fairway
Grip down on the club slightly
Play the ball slightly back in your stance
Take a steeper, more vertical backswing
Always Take a Practice Swing in the Rough
What is important is that you take a practice swing before every shot to get a feel for this. I am going to set up, grip down, grip it a little harder, swing a little more vertical and swing through and get a feel for what the shot is going to do. Now I can set up and feel successful. Ball is back, hands a little more forward, now a little more vertical up and swing through the shot. If you set up and swing this way you are going to get very little grass at impact and you are going to hit a successful shot. If the rough is longer sometimes you need to grab a sand wedge, pitching wedge or 9-iron and advance it into play. What is really important is that when you practice golf, practice out of heavy rough so that you learn to hit these golf shots.
About the Instructor

Mike McGetrick
McGetrick Golf Academy
4900 Himalaya Road, Building Q
Denver, CO 80249
Tel: 303-799-0870