Pro Golfer's Secrets: Patrick Reed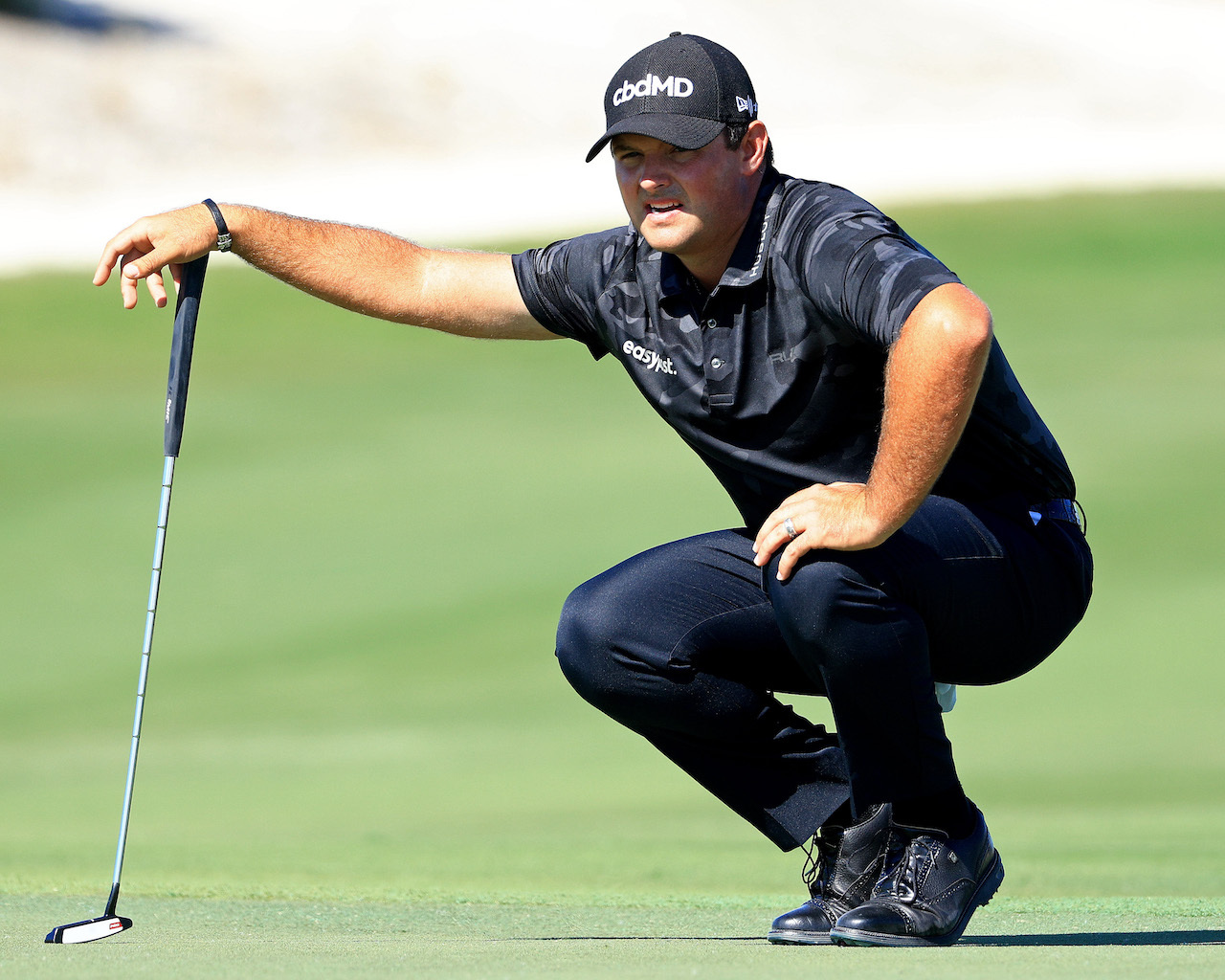 Patrick Reed is a mercurial and often polarizing American professional golfer, born in 1990 in San Antonio, TX. Reed comes from a long line of golfers and was taking lessons as early as age 9 to hone his game. A pair of Louisiana state high school championships saw Reed heavily recruited for college, and he eventually settled on the University of Georgia. However, a couple alcohol related arrests and continuing friction with his teammates saw Reed dismissed from the team after a single year. Unperturbed, Reed simply returned to his parents' home in Augusta, GA and began playing for local college Augusta State. He would lead Augusta State to back-to-back NCAA Division I titles in 2010 and 2011. After his strong college career, Reed chose to turn professional in 2011.
---
Accomplishments
Reed began his professional career slowly, building his confidence throughout the rest of 2011 by playing in three PGA Tour and two Web.com Tour (now known as the Korn Ferry Tour) events. In 2012, Reed played 12 times on the PGA Tour, 6 through sponsor exemptions and 6 through Monday qualifying. His best finish was T-11 at the Frys.com Open. Reed would then compete successfully at Qualifying School to earn his 2013 PGA Tour card. 2013 would see Reed establish himself as a competitor as he had multiple top-10 finishes. He also got his first PGA Tour win at the 2013 Wyndham Championship. 2014 saw Reed pick up two more wins, the 2014 Humana Challenge (where he would shoot a record 54-hole score of -27) and the WGC-Cadillac Championship. He would go on to win the 2015 Hyundai Tournament of Champions and the 2016 FedEx Cup playoff event known as the Barclays, and would eventually end the 2016 season third in the FedEx Cup standings. Reed enjoyed a solid 2017 but without any wins, but did finish an impressive second place at the 2017 PGA Championship. 2018 was a banner year for Reed, as he claimed his first ever major championship at the 2018 Masters. He has since won the 2019 Northern Trust and the 2020 WGC-Mexico Championship.
In addition to his stellar individual play, Reed has earned the nickname "Captain America" for his competitive nature and stellar performances at the Ryder Cup. Reed has competed on the winning U.S. sides of 2014 and 2016. In both editions, Reed won 3.5 points, the most of any golfer on the American team. He is also remembered for defeating Rory McIlroy in match play during the 2016 edition, who was then ranked as world number 2. Reed also played on the losing 2018 Ryder's Cup team, though with new partner Tiger Woods he lost 2 fourball matches while still winning his only singles match. Reed later criticized team captain Jim Furyk for not pairing Reed with former partner Jordan Spieth, as "Captain America" vented his frustration.
---
What Clubs does Patrick Reed Play?
Patrick Reed is a rare kind of PGA Tour golfer who uses a variety of club manufacturers to fill out his bag. His driver is the Ping G400 LST (10°) with Fujikura Ventus Blue 6X shaft. His fairway wood is the Callaway Mavrik Sub Zero (15°), also with an Aldila RIP Alpha 75 TX shaft. He uses a Callaway Apex Hybrid (20°), with an Aldila Rogue Black 105 TX shaft. His irons are the Grindworks Patrick Reed Forged prototype (4-PW), with True Temper Dynamic Gold Tour Issue X100 shafts. For wedges, Reed uses Titleist Vokey Design SM7 (50°), SM8 (56°, 60°). All of Reed's wedges have True Temper Dynamic Gold Tour Issue S400 shafts. His putter is the Scotty Cameron for Titleist Tour Rat and he plays the Titleist Pro V1 golf ball.
---
Patrick Reed's Tips to Improve Your Short Game
Patrick Reed is a technical golfer known for his short game. He admits that he doesn't always hit the fairway but that "[i]f I've got a wedge or putter in my hand, I'm dangerous." Reed counsels aggressiveness in your short game and that with practice the rewards will drastically lower your scores. This begins with taking a "make everything" approach. On long putts, Reed suggests not to be content to simply get close to the hole. Instead, pick your line and visualize making your putt. Don't be reckless, but with practice you will see more of your long putts go in, allowing for more birdie and par scores. Practice your 30 to 40 foot putts consistently on the practice green. Even if you miss, you should still be within 2-3 feet of the hole. Reed also says practicing you 10-15 foot putts are a must. Reed suggests using a left-hand dominant putting method (for right handers) as he feels he has better control of his weaker hand for smooth open-faced strokes. You can practice this by making a few putts with his ingenious drill. First, take your normal putting grip. Next, wrap your right thumb and forefinger around your left wrist and attempt your putt. You'll find that this drill forces you to use your left hand solely, and after a few practice putts you can switch back to your normal grip while still using your left hand as a guide. Reed admits it isn't a technique for everyone, but it has brought him success on the PGA Tour.
As for wedges, Reed also gives the unorthodox advice of mastering the use of your lob wedge and relying solely on this club for your short game. While on the practice area, Reed says perfect three shots: the lob, the standard medium trajectory shot, and the low runner. Golfers will likely be most intimidated by the low runner, which involves using the wedge to create a low rolling shot across the target. Reed advises a short backswing, taking the club back about 45 degrees to the ground and then striking the ball with your hands slightly ahead of the clubhead with a square clubface. This will cause the ball to "pop up" and then commence to rolling. Reed also advises golfers playing from the sand to take his advice and swing fast. He uses the same lob wedge for greenside bunkers, aiming the wide sole towards the sand underneath the ball. Reed tells golfers to not fear making a big splash of sand and that "sand is the perfect surface to produce plenty of spin, so take advantage of it, swing away". By following these tips, you can shave off strokes from your round by using Reed's aggressive short game tips.
---