Pro Golfer's Secrets: Jordan Spieth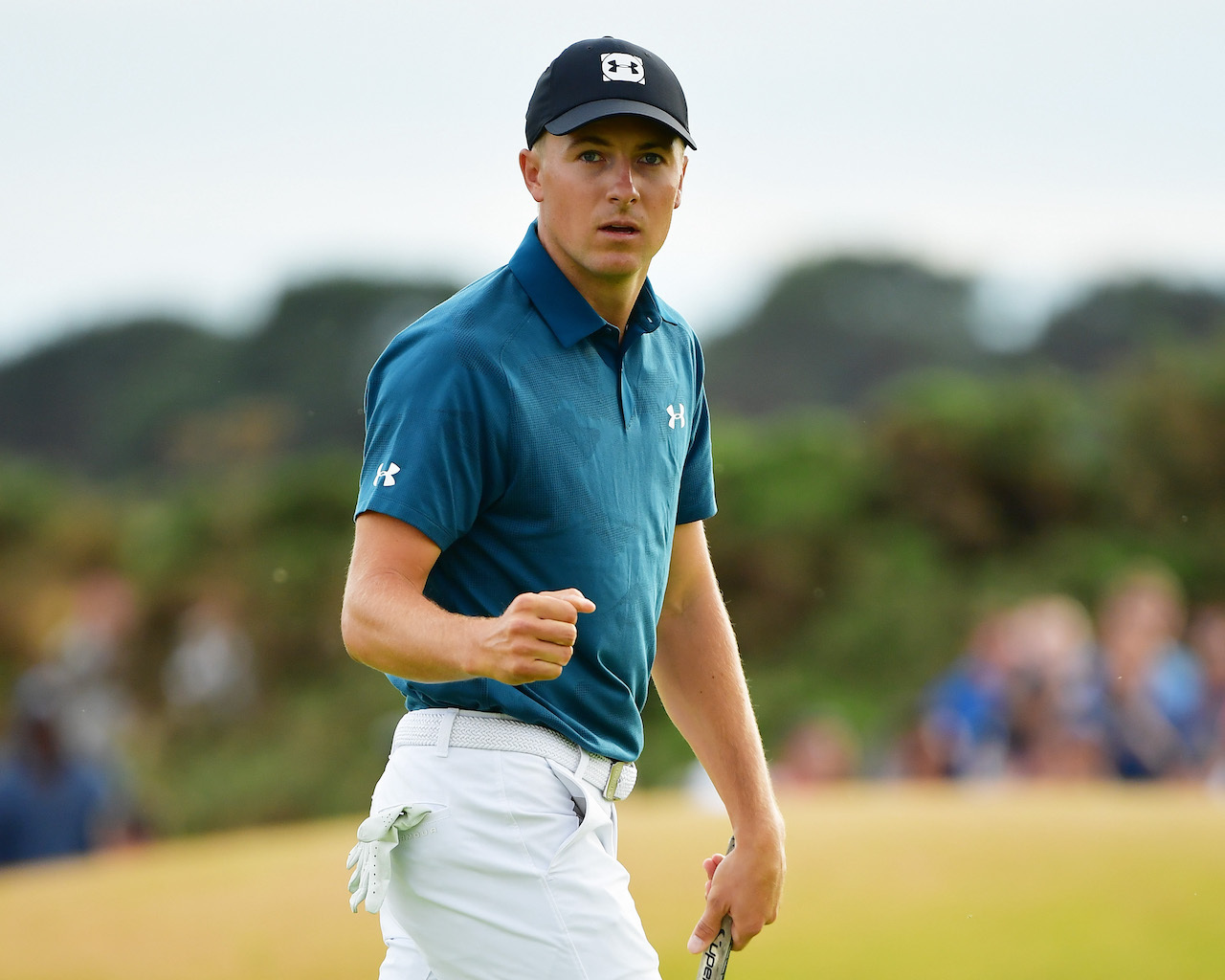 Dallas native Jordan Spieth, born in 1993, is one of the the best golfers currently in the game. Spieth has managed three major championships before the age of 24, a feat matched only by Jack Nicklaus. Though originally more interested in baseball, Spieth began to focus on golf around age 12 and quickly established himself as a top youth golfer, winning the U.S. Junior Amateur two times. An early glimpse of his abilities was present when 16-year-old Spieth was invited to play the HP Byron Nelson Championship, a PGA Tour event, and finished tied for 16th. He would go on to play college golf at the University of Texas, leading it to a NCAA championship as an 18-year-old and becoming the world's highest ranked amateur. In 2013, Spieth made the decision to turn professional during his sophomore year.
---
Accomplishments
Jordan Spieth had a whirlwind rookie season on the PGA Tour, winning the John Deere Classic, finishing 2 more times in the top-10 and becoming the youngest American player to compete in the Presidents Cup. Spieth finished the year ranked 7th in FedEx Cup points and won the title of 2013 Rookie of the Year. He would go on to improve on his haul next season, winning two events and finishing runner up at the Masters, as well as debuting on America's Ryder Cup Team. In 2015, Spieth would win five tournaments, including two majors. His play at the Masters saw him hit the most birdies in Masters play and tie the scoring record en route to his first major. Next, he would become the youngest golfer to hold two major championship wins when he won the U.S. Open. To cap off an exceptional year, Spieth would then become FedEx Cup champion and finish the year ranked number 1 by the Official World Golf Rankings. A solid 2016 featuring 3 tournament victories was followed in 2017 by his third major, a win at the 2017 British Open. He only lacks the PGA Championship to complete a remarkable career Grand Slam. In 2018, Spieth had a difficult year, failing to register a single win in any event that season for the first time since 2013, despite several top-25 performances and a 3rd place finish at the Masters. 2019 was also winless, though he did come close to finishing his career Grand Slam with a T3 finish at the PGA Championship. 2020 has begun in a similar fashion for Spieth, as he remains a top golfer but looks to recapture some of the magic of his 2015-2017 form.
---
What clubs does Jordan Spieth use?
Spieth enjoys a sponsorship deal with Titleist, and as such his bag is full of Titleist clubs. In his bag in 2020 is the the 2020 Titleist TS3 driver. He continues to use a Titleist 915F fairway wood and a Titleist 818H2 3-hybrid. Instead of a 4-iron, Spieth uses a Titleist U500 driving iron. Irons 5-9 are the T100 model, also from Titleist. Spieth uses 4 different wedges, all Titleist Vokey SM7, with lofts of 46°, 52°, 56°, plus a Vokey Prototype with a loft of 60°. He has used the Scotty Cameron Titleist Newport 009 putter for years, as well as Titleist's Pro V1x ball.
---
Speith's Secrets to Putting
Spieth's putting abilities were plain to see during perhaps his most famous win at the 2017 British Open when he sank a 35 foot putt on the 15th hole for an eagle during the final round. Spieth uses an unconventional cross grip on his putts, with his right hand above his left (as a right-handed golfer). The purpose of the cross grip is to make the mechanics of keeping the clubhead straight during your stroke. While initially awkward, if mastered it can provide a consistently straight putt.
While using this technique, you will need to change the way you address the ball. Spieth first advises that you use your right hand only to grip the putter and align your putt. Next, set your feet and place your left hand under your right hand. He acknowledges that you will naturally want to drop your left shoulder but by practicing in front of a mirror or coach you can make sure your shoulders are level. Last, Spieth advises golfers find a "trigger" to relieve pent-up tension before a putt. This is a small movement that begins the smooth swinging process. For Spieth, this is a small forward motion with the grip toward the ball before he begins the backswing. The actual trigger doesn't matter, just having one will make your putt more relaxed and automatic.
Spieth also emphasizes how important getting a proper read on your putt is. He recommends that golfers develop a routine to get a full view of their putt. First, view the putt from behind the ball and envision a straight line imagining how much power will be needed to make the putt. Second, walk to the other side of the hole on the low side of the green to get a feel for the slope and break of the green. Then look at the putt from behind the hole to gather more information about the slope. Afterwards, return to behind the ball and visualize where the point that the green breaks (where the ball begins to curve towards the hole). Then hit your putt for that point.
---