Wilson Ultra 500 Golf Balls Review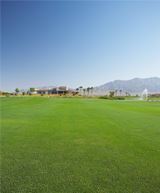 Specs
The Wilson Ultra golf ball is all about distance. This white, two-piece ball is a firm ball with low-medium spin rate. It offers a resilient, cut-proof ionomer cover with a high-powered titanium core-both helpful features for those with inconsistent swings. It is intended for high-handicap players looking for extra distance off the tee, which makes them a popular choice at municipal courses. In the end, the Ultra tries to be nothing more than a lower-priced ball that values distance over control.
Perks
This golf ball is perfect for first-time golfers or short hitters looking for an extra boost off the tee. The balls are cheaper than Callaway or Titleist balls, and you can usually find a 15-pack whose cost translates to less than $1 per ball. Ultras are the ideal ball to hit on long par-5s with wide fairways.
Sacrifices
It's up to the player to control the balance of power and accuracy. While the Wilson Ultra is considered the "long ball" in golf, users pay the price for that distance on finesse shots. The ball lacks spin on most greens and is a real challenge to control on soft surfaces.
Bottom Line
The Wilson Ultra will add yardage to your drives but will take away accuracy off the tee and from the fairways. It's a cheap and easy way to maximize distance.