Titleist 917 D2 Driver Review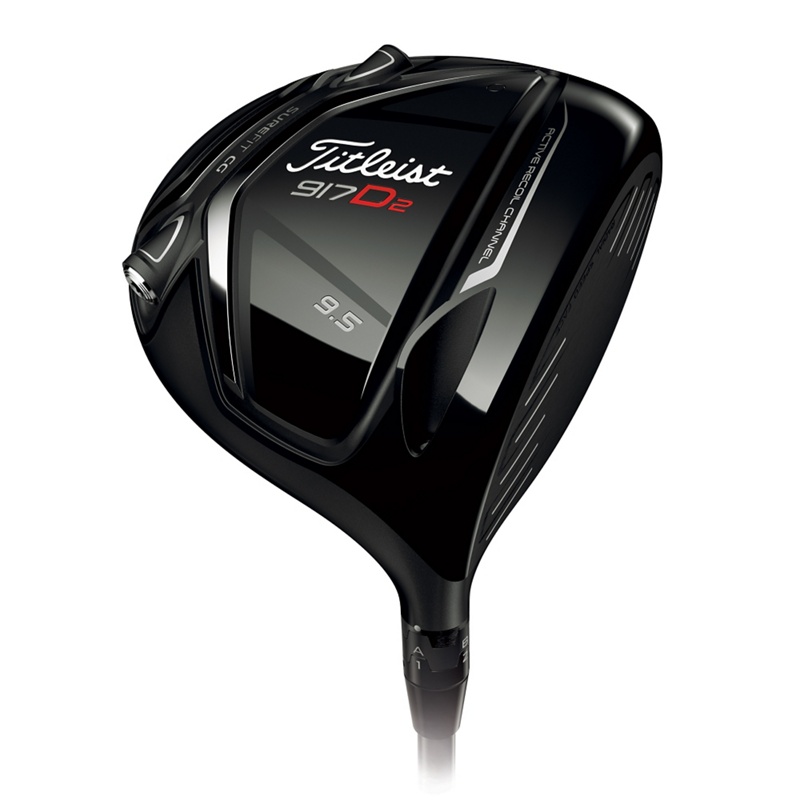 It takes a lot to stand out in the driver market, as any new feature is quickly copied and added to competitors' products. But the Titleist 917 D2 manages to stand out with its innovative adjustable features, allowing golfers to fine tune their shot.
Specs
The 917 D2 comes in four different lofts, 8.5°, 9.5°, 10.5° and 12°, with a standard lie of 58.5°. In addition, the lofts can be adjusted 1.5° higher or 0.75° lower for each model. Made from carbon and metal, the clubhead attempts to provide distance with a high level of forgiveness. This is achieved by having uniform thickness around the "sweet spot" of the club face, so off-center shots are less likely to fly wildly into the rough. With a volume of 460cc, it is the largest allowed head for a driver. In addition, 6 different shaft options exist to allow golfers to personalize the club to their liking.
Adjustable Hosel
The adjustable hosel allows for the loft and lie of the club to be adjusted. This allows golfers to fix recurring deficiencies in their game such as a slight hook or slice. In all, 12 different loft/lie combinations are available.
Movable Weight
While movable weights have become much more common in high end drivers, the 917 D2 differs from the sliding weights of other drivers. Featuring 5 different interchangeable weighted slugs, the 917 D2 allows for maximum control over the weight and feel of the club. In addition, the driver also comes with slugs weighted more heavily on one end, allowing for extra weight to be placed near the toe, heel, front or back of the clubface.
Conclusion
The 917 D2 offers enough precision to satisfy low handicappers and enough adjustability to work as a game improving club for medium to high handicappers. At its base, Titleist has built a classic driver even without any of the adjustable parts. Add in the customizable options and the Titleist 917 D2 has earned the right to be considered one of the best drivers on the market.