Nike Ignite Putter Review
Updated January 21, 2022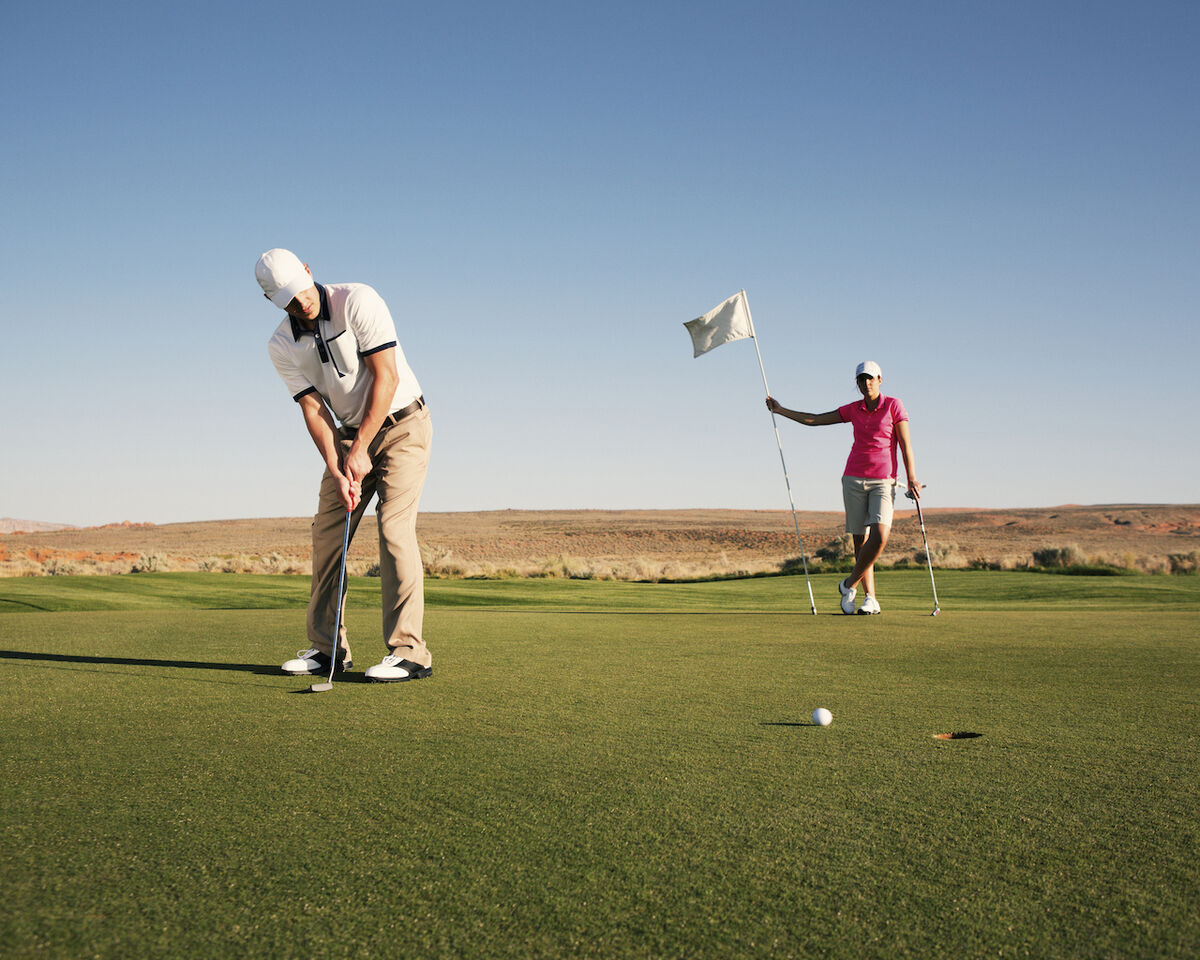 The highly-touted Nike Ignite line of putters features six models: The 001 (traditional heel-toe blade with full offset hosel), 002 (mid-heel-toe blade), 003 (mid-mallet), 004 (center-shafted mallet), 005 (U-mallet) and 006 (large mallet). The most notable feature in all six models is the putting face, a polymer insert that is about 85 percent stronger than steel. The insert is embedded in a soft, cast steel head. Each putter has a sleek, streamlined look. The series is available for right- and left-handers in lengths of 33, 34 and 35 inches.
Ignite putters are fairly light and fit well in your hands. The Winn Pistol Grip is a bit bulky, but comfortable. The polymer insert produces a fairly true roll and a soft feel with a smooth, controlled stroke. The shaft-head relationship is evidence of decent craftsmanship. All models set up well and aren't overly lofted. Each is uniquely weighted, with the majority of mass seemingly toward the heel.
Ignite putters are not without their drawbacks. Their lightweight construction takes some getting used to, even in the slightly heavier mallet designs. This can lead to a habit of striking the ball too strongly and picking the putter up with the hands during the backswing. The head is milled, which the company claims is a plus. However, the surface of the face and the weight distribution can cause the ball to skid.
Bottom line: For the price (about $50 to $75 on average), Ignite putters are well-made and may suit some players. However, they fall a bit short of competing seriously with PING, Callaway and Titleist putters in feel and reliability.