Laddie Extreme Golf Ball Reviews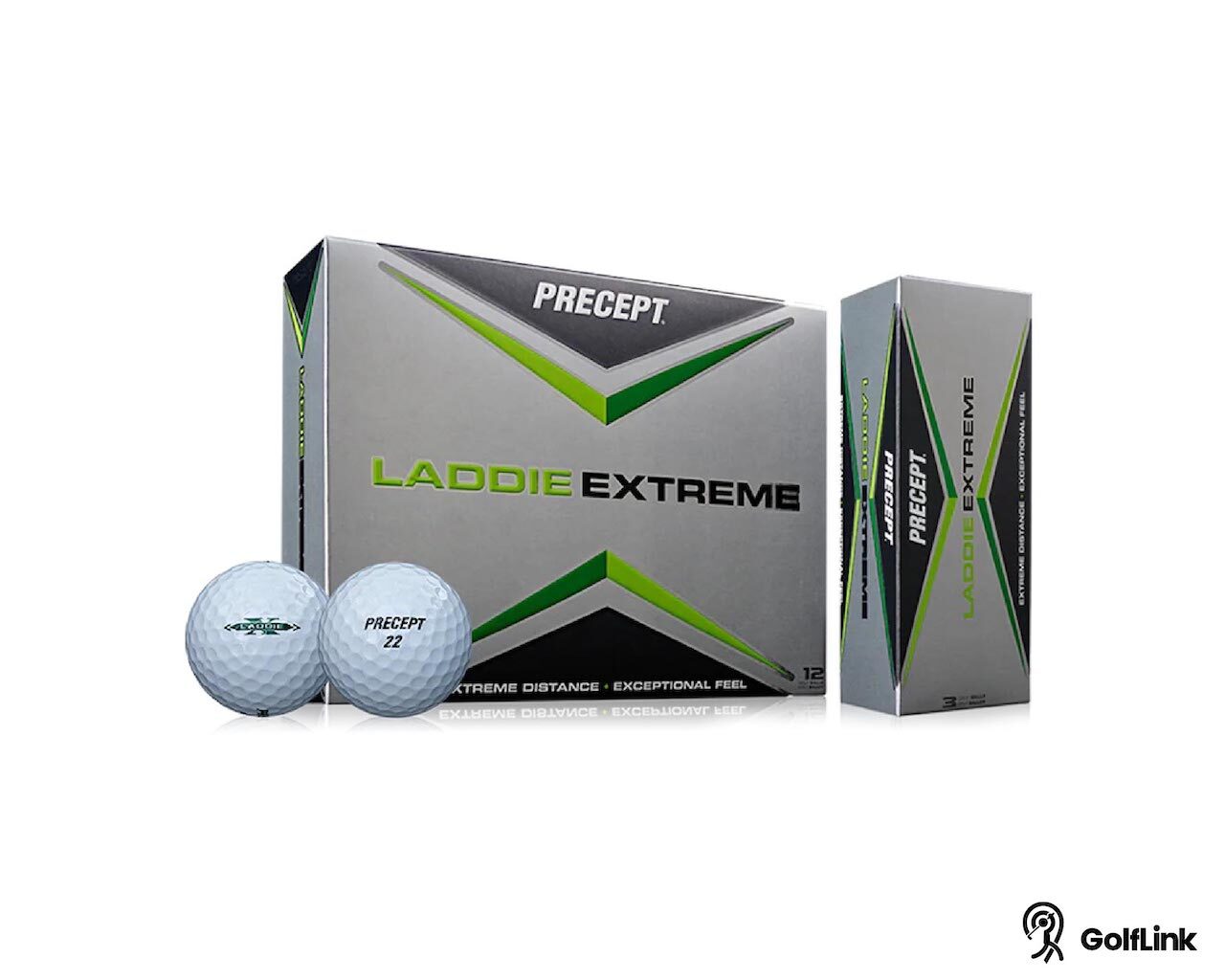 The Precept Laddie Extreme golf ball is one of the best value golf balls you can buy if you're in search of a durable, distance golf ball. Get to know the current Laddie Extreme and some background on its interesting history. The Laddie Extreme just might be the golf ball your game has been lacking.
Overview
In 1990, Bridgestone Golf began making a new brand of golf balls under the name Precept. The Precept models were played by amateurs and professionals. In fact, if you watch replays of major championships from the 1990s, you're likely to spot a Precept hat or two.
Precept's Laddie Extreme is a spinoff of its original Lady Precept ball. When the Lady Precept made its debut, it turned out that senior men's players loved the ball. So when the company realized that it had hit on a product that appealed to two groups of players, it reworked the product from an aesthetic standpoint and created the Laddie for men.
Since Bridgestone makes the Laddie Extreme, you can expect the same high-quality that the company puts into the balls it makes for Tiger Woods and Bryson DeChambeau.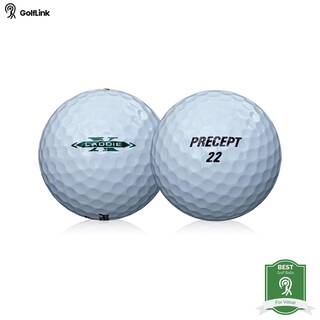 Construction
| | |
| --- | --- |
| Construction | 2-piece |
| Dimples | 372 |
| Compression | 35 (low) |
| Launch | High |
| Cover | Ionomer |
The Precept Laddie Extreme is a two-piece golf ball with the Bridgestone's patented Touch N' Control Ionomer cover, which is designed to give excellent feedback on all shots. The Muscle-Fiber Core is also unique to Bridgestone and factors into the ball's overall distance.
The Laddie Extreme is a higher-launching golf ball with a 372 Aerodynamic Dimple Design which not only helps keep dispersion tight, but also combats ballooning, favoring a controlled high launch instead.
With a compression rating of only 35, the Laddie Extreme is one of the softest and lowest-compression golf balls on the market.
Distance and Spin
A true distance golf ball, the Laddie Extreme still fits its original demographic of senior men or ladies. To get the maximum distance and benefit from this golf ball, players should have a swing speed below 85 mph, with the ideal range being 70-80 mph. Anyone with a faster swing speed will compress the Laddie Extreme too much and will see significantly less distance, especially on tee shots.
For being a high-launching golf ball, the Laddie Extreme has a surprisingly low spin with the driver. This is beneficial for golfers with a low swing speed because off-center hits won't spin as much offline.
As with any distance golf ball, you should temper any expectations of greenside spin. The two-piece, low compression construction limits how much the Laddie Extreme can spin on approach shots and around the green. It does, however, feel great when putting because of its soft cover.
Laddie Extreme Pricing
The Laddie Extreme is one of the best value golf balls on the market. At a retail price of $24.99 you're getting a double dozen (24 golf balls).
Comparable Models
There are several models that compare to the Precept Laddie Extreme, so if you're a fan of these other models, consider giving it a shot.
Wilson Staff Zip
Wilson Staff DUO Soft+
Srixon Soft Feel
Callaway SuperSoft
The closest comparable models also made by Bridgestone Golf are the Bridgestone e6 and e12 Contact. Both models have a compression rating of 50, so they aren't directly comparable to the Laddie Extreme because each ball favors slightly different distance and spin characteristics.
Laddie Extreme Player Profile
The profile of a player who fits into the Laddie Extreme has the following attributes:
Slower swing speed, below 85 mph. Senior men or moderate to faster swinging ladies
Players looking for maximum distance off the tee
Players looking for a higher-launching ball without the risk of too much punishing side spin
You like a softer feeling golf ball for putting
Your greenside game allows for rollout and doesn't require the ball to stop on a dime
Conclusion
The Precept Laddie Extreme has been around for nearly 30 years and has stayed consistent in both performance and durability. It's not made for the low-handicap player or for people who swing moderately fast or above. However, at $24.99 for a double dozen, the Laddie Extreme is an extreme value for seniors or anyone with a slower swing speed.