Laddie Extreme Golf Ball Reviews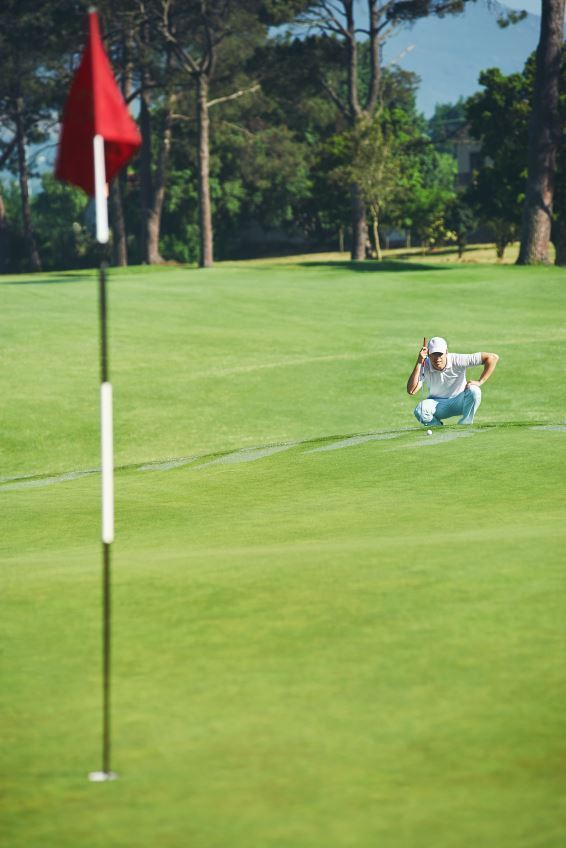 Specs
Precept's Laddie Extreme is a spinoff of its wildly popular Lady Precept ball. When the Lady Precept made its debut, it turned out that senior men's players loved the ball. So when the company realized that it had hit on a product that appealed to two groups of players, it reworked the product a little and created the "Laddie" for men. Instead of the wine-colored lettering on the Lady ball, the Laddie Extreme has forest green lettering and comes in a packaging designed to grab a man's eye. The ball is a spin off of the Lady Precept, and it has a devoted following.
Perks
For golfers with slow swing speeds--women and older men--the Laddie is long off the tee and soft around the greens. The Laddie Extreme (and the Lady Precept) comes off the driver with a nice sound and soars. In improving the Lady ball, Precept developed a faster core and new dimple design to aid in distance off the tee. The ball also seems to get a lot of roll. Around the greens, wedge shots are easier to control and the ball rolls true. Durability is excellent, the ball does not scuff or cut easily and can be used for multiple rounds as long as you're not hitting a lot of trees or cutting it with your wedges all day long.
Sacrifices
This is not a ball for a low handicap player or anyone with fast club speed. It is a low compression ball that allows for good feel for the mid- to high-handicapper. You'll also get great speed and flight off the tee, plenty of roll and nice feel around the greens. The ball, sold as a "Double Dozen," is one of the most affordable out there, and it is available at most golf stores and online. You might be suspicious at the low price, but you'll be pleasantly surprised at the quality. The Laddie Extreme is comparable to lower end Titleist balls at a far lower cost.
Bottom Line
Everything that makes this ball attractive to those with low swing speeds makes it equally as unattractive to those with average to high swing speeds. Unless you are a senior or a woman, you'll probably want to stay away from the Laddie Extreme. But for those with slow swing speeds, the Laddie Extreme is an excellent value, is durable and should add distance off the tee. Precept has made improvements since this ball first came out and continues to tinker with ways to improve distance and feel. While this won't affect your game, the Laddie Extreme is not a good looking golf ball. Simple block lettering with no frills won't win this ball any design awards.