Odyssey 2-Ball Ten Putter Review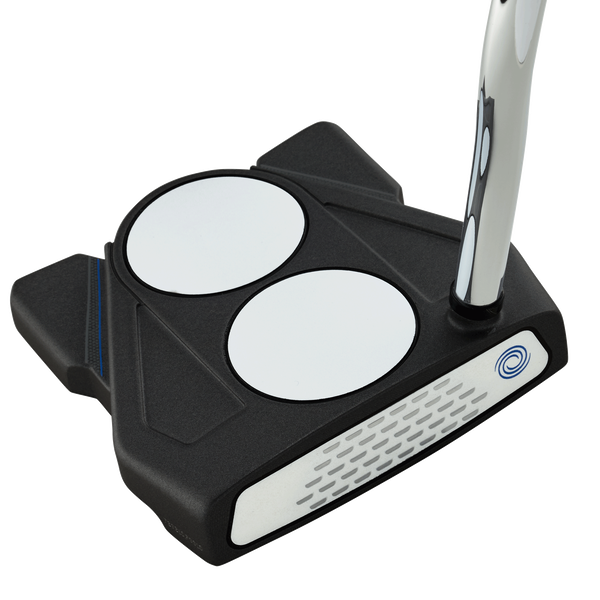 The Odyssey Ten has been one of the company's most popular putters ever since it hit the market. The newest version features a super MOI head design and improved alignment. Before we get into the latest 2-Ball Ten, let's go over a bit of company and product history.
Odyssey: Part of the Callaway Company
Odyssey isn't a company in and of itself anymore. It's actually a brand name that's part of Callaway, including other brands like Top Flite, Strate and Ben Hogan.
The Callaway company was founded in 1982 by Ely Reeves Callaway Junior. The Odyssey Sports company was acquired by Callaway in 1997 to expand the company's putter line. Learn more about the history of Odyssey Putters.
Newest Version of the Ten Putter
The 2-ball Ten putter has a similar shape to the original ten putter, but you'll find two white circles with an optional black alignment line running through them, which gives the putter its name.
The new 2021 release is also available with the Triple Track alignment system. For some, the alignment aids might be a distraction, but for others, they are a very helpful visual aid to help align the clubface.
MOI Head Design and Alignment Aids
The 2-ball Ten putter has a super high MOI head design with an emphasis on alignment. The main difference between this version of the Ten putter and older ones is major improvements in these two areas. The head shape is also sleeker than ever before. This putter offers a solid yet soft feel. Alignment aids help to square the face at address.
It's a double bend face-balanced mallet. There's another hosel style available for golfers with a slight arc to their stroke. If you have a strong arc, another style of putter may better enhance your game. Here are two other features intended to improve consistency and control in your short game:
The newest version of Odyssey's proprietary shaft is seven grams lighter, stiffer and more stable, offering a more consistent putting stroke

The microhinge star insert promotes forward roll to improve speed and control, while reducing bounce.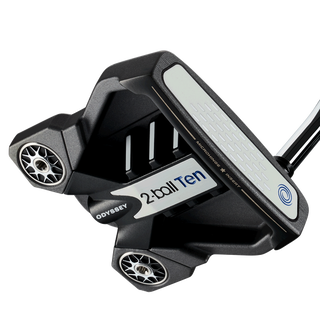 Odyssey 2-Ball Ten on Tour
The 2-Ball Ten has been well-received by tour pros. There was a win on the Korn Ferry Tour (player name?) and Branden Grace's Puerto Rico Open win.
Most notably, Jon Rahm showed up with a custom prototype version to the Farmers Insurance Open (his club has a different face material than the retail model.)
Is an Odyssey 2-Ball Ten Right For You?
The main drawback of this putter is that it won't be a good fit for a golfer with an arc stroke. It's inteded for golfers with a SBST stroke or a very slight arc (mutliple hosel options are available.)
In addition, some golfers may find the alignment aids to be visually overwhelming.
This putter would suit golfers of all levels. It feels light in the hands, has a nice solid click sound at address and the alignment aids will improve accuracy in your short game.
The Odyssey Ten 2-Ball Putter retails for $299.99 USD.