Open Championship Qualifying Criteria Broken Down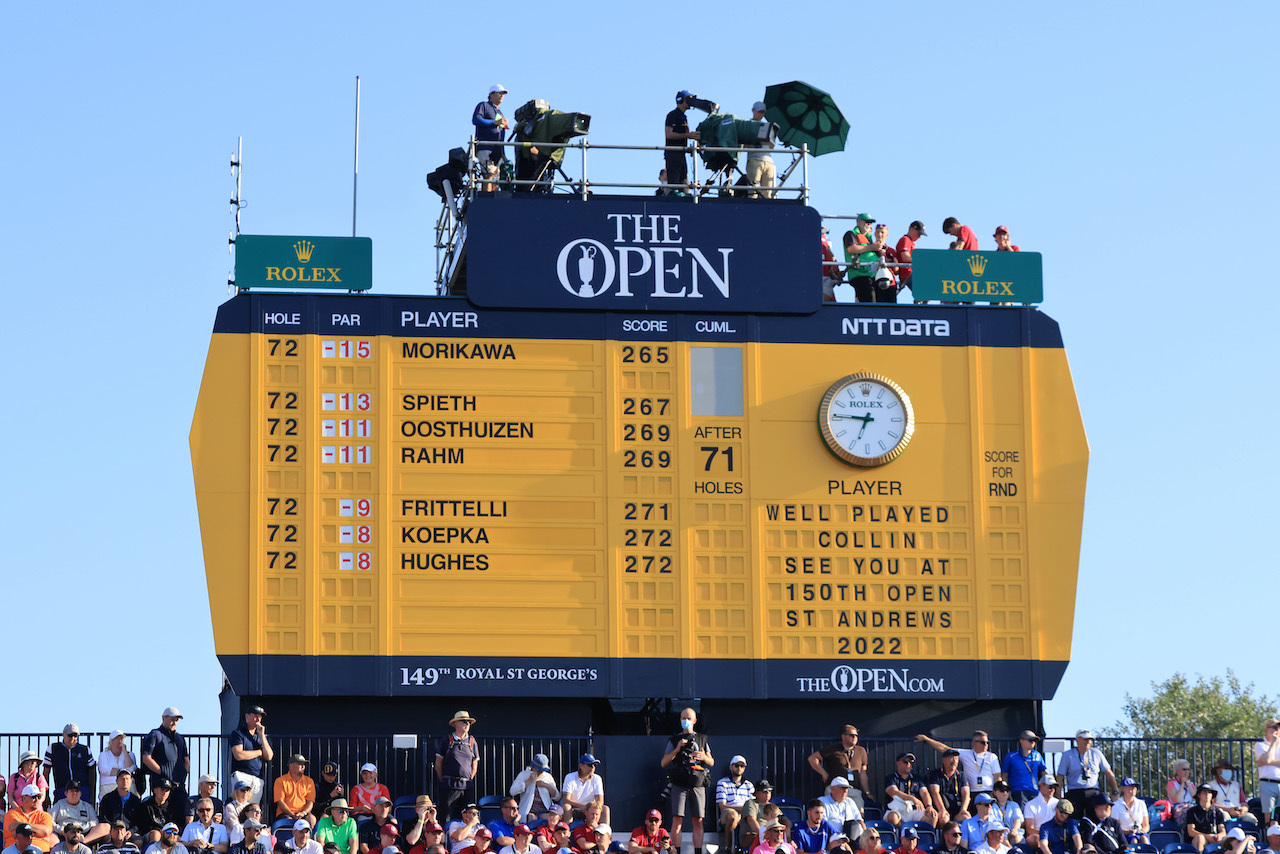 Playing in the British Open is among the crowning achievements for any amateur or professional golfer. The oldest championship in golf, however, is not easy to reach as a competitor. As an "Open" championship, there are numerous amateur and professionals can qualify for the British Open. Here's an overview of who qualifies for the British Open and the path to get there.
Overview of the Championship
The British Open, formally known as the Open Championship, is contested in July each year and is the oldest championship in golf. The inaugural British Open took place in 1860.
The championship rotates between nine host courses: The Old Course at St. Andrews, Carnoustie Golf Links, Muirfield, Turnberry, Royal Troon Golf Club, Royal St. George's Golf Club, Royal Birkdale Golf Club, Royal Lytham & St. Annes Golf Club, and Royal Liverpool Golf Club.
Open Qualifying Series
Designated tournaments from professional tours around the world -- including the PGA Tour, European Tour, Sunshine Tour, and Asian Tour -- make up the Open Qualifying Series each year. Players who aren't otherwise qualified for the Open Championship can earn a bid with a high finish in any one of those events.
Each OQS event has a designated number of spots reserved for players who finish in among a pre-determined position. For example, in the 2019 Emirates Australian Open, three British Open spots were available to players who finished among the top 10 and weren't already qualified.
In a typical year, 15-17 events will be designated as OQS events, yielding around 45 spots in the upcoming British Open.

Regional & Final Qualifying
Another route to the British Open is through the eight, 18-hole Regional Qualifiers and four 36-hole Final Qualifiers played at host courses throughout Great Britain and Ireland, mostly in June ahead of the upcoming Open Championship.
Similar to U.S. Open qualifying, a select number of spots in the Final Qualifiers are assigned to each Regional Qualifier, and those players join the players who have already secured spots directly in the Final Qualifiers. The top three finishers in each of the four Final Qualifiers earn a spot in the Open Championship.
Amateur golfers who join the professionals attempting to qualify must have a World Handicap System handicap index of 4.0 or less.

British Open Exemptions
The large share of the British Open field is made up of exemptions, and there are 24 of those. Here is the complete list.
| | |
| --- | --- |
| # | Exemption |
| 1 | Previous British Open champions age 60 or under |
| 2 | Winners of the last 5 Masters tournaments |
| 3 | Winners of the last 5 U.S. Open championships |
| 4 | Winners of the last 5 PGA Championships |
| 5 | Winners of the last 3 Player's Championships |
| 6 | Winners of the last 3 BMW PGA Championships |
| 7 | The current winner of the Japan Open |
| 8 | The current winner of the Open de Argentina |
| 9 | The current winner of the Senior British Open |
| 10 | The top 10 players from last year's British Open |
| 11 | The top 30 players in the previous year's DP World Tour (formerly European Tour) Race to Dubai |
| 12 | The top-30 players in the previous year's FedEx Cup |
| 13 | The top-2 from the previous year's Japan Tour rankings |
| 14 | The top finisher from the previous year's Australasia PGA Tour |
| 15 | The top finisher from the previous year's Sunshine Tour |
| 16 | The top-50 in the OWGR by a specified date TBD (often 2-3 weeks before The Open) |
| 17 | The top-5 players in the top-20 of the Race to Dubai that are not already qualified |
| 18 | The top-5 players in the top-20 of the FedEx Cup that are not already qualified |
| 19 | The top-2 from the Japan Tour ranking not already qualified by a date TBD (often 2-3 weeks before The Open) |
| 20 | The current winner of the British Amateur |
| 21 | The current winner of the U.S. Amateur |
| 22 | The current winner of the European Amateur |
| 23 | The current winner of the Asia-Pacific Amateur |
| 24 | The current winner of the Mark H. McCormack Medal (leader of World Amateur Golf Ranking) |