Know Where You Want Your Tee Shots to Land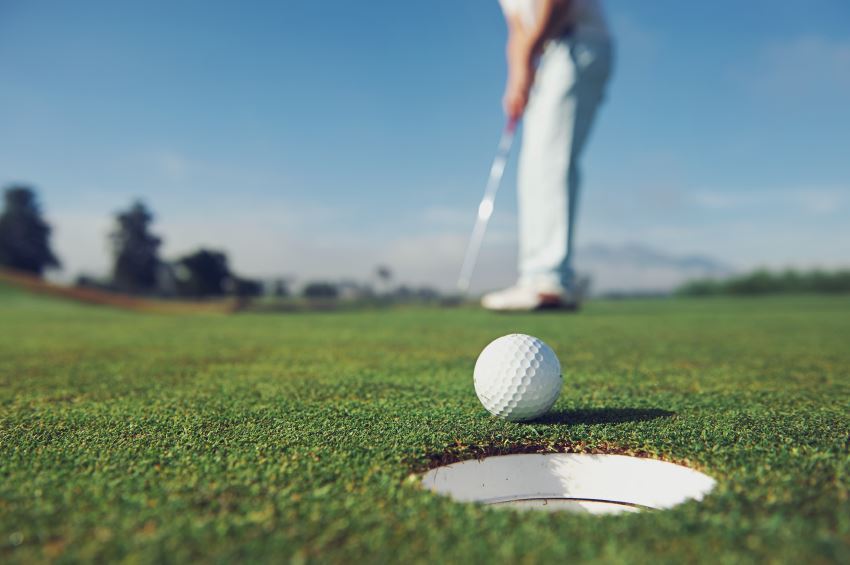 Most golf holes present multiple opportunities, both from the tee and into the green. The key is to identify the optimal spots for your unique game. Don't get caught up in where your playing partners are hitting the ball, especially if they can outdrive you or hit that sweet looking draw that you wish you had in your bag.
It is paramount that you know your game. Know your distances with each club, not career yardages but what you can realistically hit on a regular basis. Also your shot shape, whether that is straight or something that curves.
The range is a great place to get loose and tweak your swing, but always take note of how you're hitting the ball especially if that is during a pre-round warm-up.
Nothing beats a little local knowledge; you can probably visualize every inch of fairway at your home course. But what about when the course is less familiar or you've never played it?
First of all, don't be afraid to ask how far out a bunker is or which side of the fairway opens up if your partners have played the golf course. Also, take note of every visual cue whether it is on the scorecard or tee marker.
Best of all, do your own scouting while you are playing. Look at the next hole as you're going to your ball and take note of the fairway, hazards and how that sets up to the green.
For most players, the idea is to hit the fat part of the fairway. Teeing up on the side of trouble and hitting away from it is basic strategy. But also think about playing your second shot. If the green is open on the right side, for example, think about aiming for the right side of the fairway for a better look with your approach.
Also, take into account conditions that include elevation changes, hazards and doglegs. You may be able to tee off with driver and place the ball within a short wedge of the green, but you're left with a tougher downhill or uphill lie. It's better to tee off with a fairway wood or even an iron and hit your second shot from a level lie.
As often as you can, play the golf course backward in your mind to create a solid plan going forward.