Eat Like the Patrons Do: A Taste of the Masters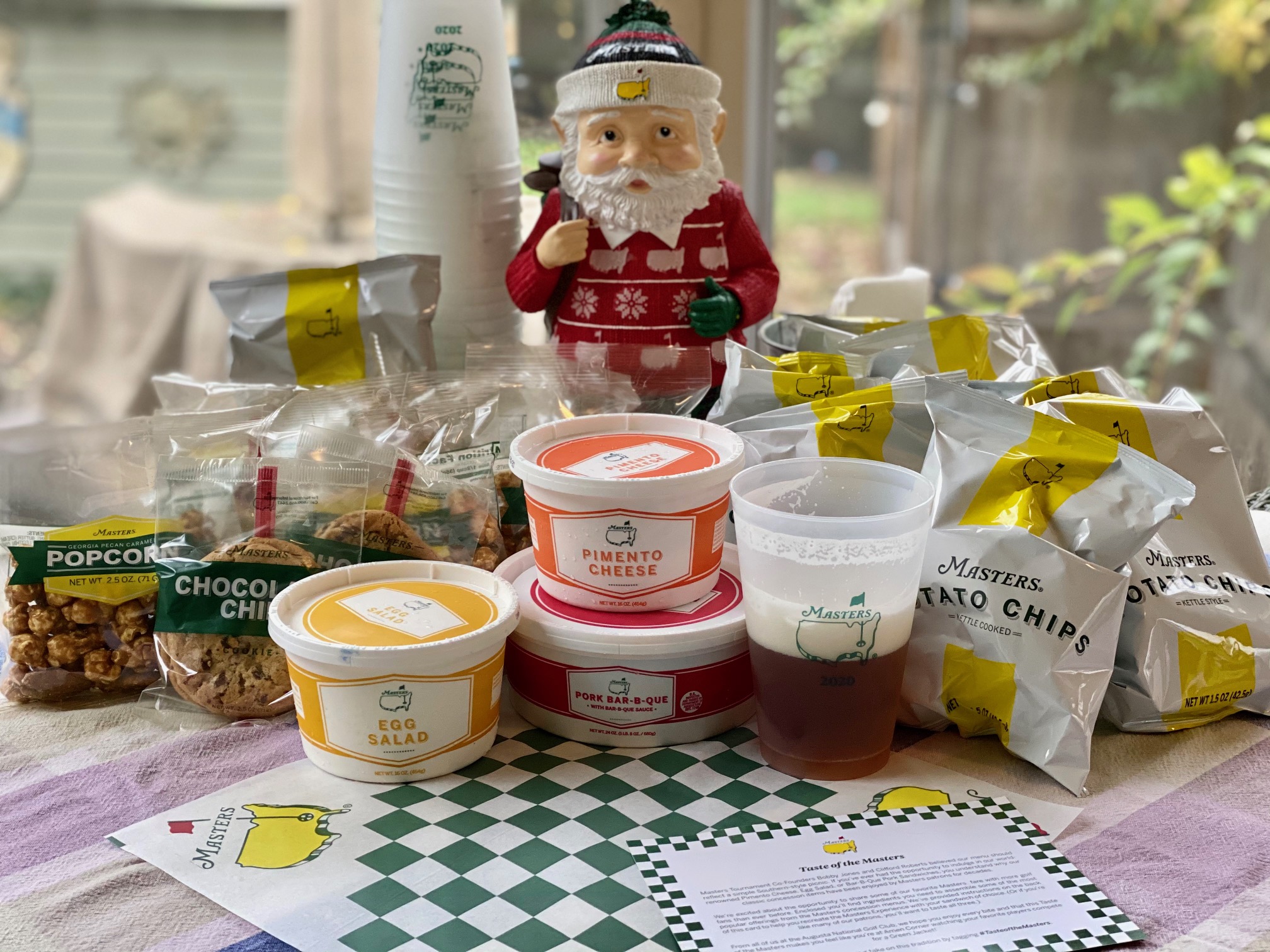 For the second consecutive year, attendance at the Masters will be impacted in 2021 due to the COVID-19 pandemic. With no fans allowed on-site in 2020, the Masters offered ticket-holders access to the first-ever online Masters Patron Shop.
Limited attendance is planned for 2021, and the Masters is once again offering a concession to fans, but this year it's not limited to just ticket-holders. The Masters is offering any golf fan the opportunity to eat like the patrons do with its Taste of the Masters package. The package, which gets delivered to your door, includes iconic Masters food items that most fans hear about every spring but never get to taste.
Anybody can purchase the package from Fanatics for $150 and enjoy a pimento cheese sandwich during the opening round on April 8.
Is the Taste of the Masters Package worth $150? I sampled the package, and rated each item. Here's my review of each item included:
What you get for your $150:
1 pound of Pimento Cheese
1 pound of Egg Salad
1.5 pounds of Pork Bar-B-Que
8 bags of Masters Potato Chips
6 Masters Chocolate Chip Cookies
6 bags of Masters Georgia Pecan Caramel Popcorn
25 Masters cups with the tournament logo (20 oz)
Serving paper with the Masters tournament logo (10-12 sheets)
Pork Bar-B-Que
I heated this up and sampled this right out of the gate. It's delicious. It's not spicy, but it's full of good BBQ flavor. Does it taste like homemade pulled pork? No. But it tastes like Masters pulled pork and that's pretty darn good. Rob's Rating: 4.5 of out 5.
Egg Salad
Admittedly, egg salad is not my favorite. However, I gave it the old college try. Verdict: It's not too bad. Others who tried it with me say this is on-par with the Pork Bar-B-Que. Rob's Rating: 4.5 out of 5.
Pimento Cheese
This is a Masters staple and a Southern tradition. If you're a Masters patron, you NEED to try this. You may not want to, but you have to. It's salty and savory. Great on a cracker or a sandwich. This rating gets bumped up because it's the Masters, but honestly it was surprisingly good. Rob's Rating: 5 out of 5.
Potato Chips
Technically, these are your side dish, so let's rate them:
Kettle cooked? Check. Salty? Check. Crunchy? Check. Masters-themed? Check.
These are bags of potato goodness and their rating reflects that. Rob's Rating: 5 out of 5.
Chocolate Chip Cookies
These are big and delicious. Not the best ever, but a solid entry. Rob's Rating: 4 out of 5.
So is the $150 worth it? If you're a Masters fan -- and you are if you're still reading this -- it's absolutely worth the purchase. Some may say it's worth it for the 25 cups alone. While, sadly, the Masters Chicken Sandwich is left out of the package, it's still a worthwhile purchase, at least once.
Happy eating.