Golf Stretching Exercises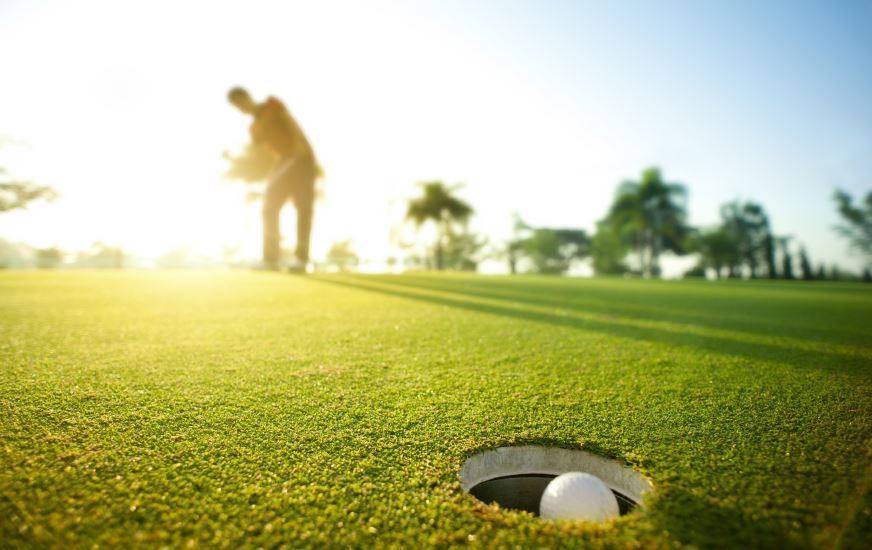 You are ready to play an important golf match, the one that you have looked forward to all week. You hit golf balls before you came to the golf course and you even did a bit of running and some push-ups before you walked out to the first tee to get ready. But as you wait on the first tee for your turn to hit, you find the first tinges of stiffness starting to set in. Here are a few stretches that can help you get loose before you hit your first tee shot.
Hip Turn with Club
Hold one of your irons in the crook of your arms behind your back. Move forward so the club is basically locked into place and will not slip out of position. Twist to the left, and do it three times. Now come back to the starting position, and twist to the right three times. Repeat each stretch two more times.
Neck Stretch
Stand up straight and roll your head back so you are looking up at the sky. Move your left ear so it is sitting just 1 or 2 inches above your left shoulder. Roll your neck from the left to the right so your right ear is just above your right shoulder. Return to the original position, and repeat this stretch five times.
Forward Squats with Iron
Do not ignore your legs as you do your preparations. Stand with an iron in your two hands, and hold it in front of you at shoulder height. Bend your knees and get down in a squatting position as if you were a catcher in baseball. Stand up and return to your original position. Repeat this stretch five times. You should now be ready to tee off.