How to Be a Good Caddy: 4 Key Skills to Have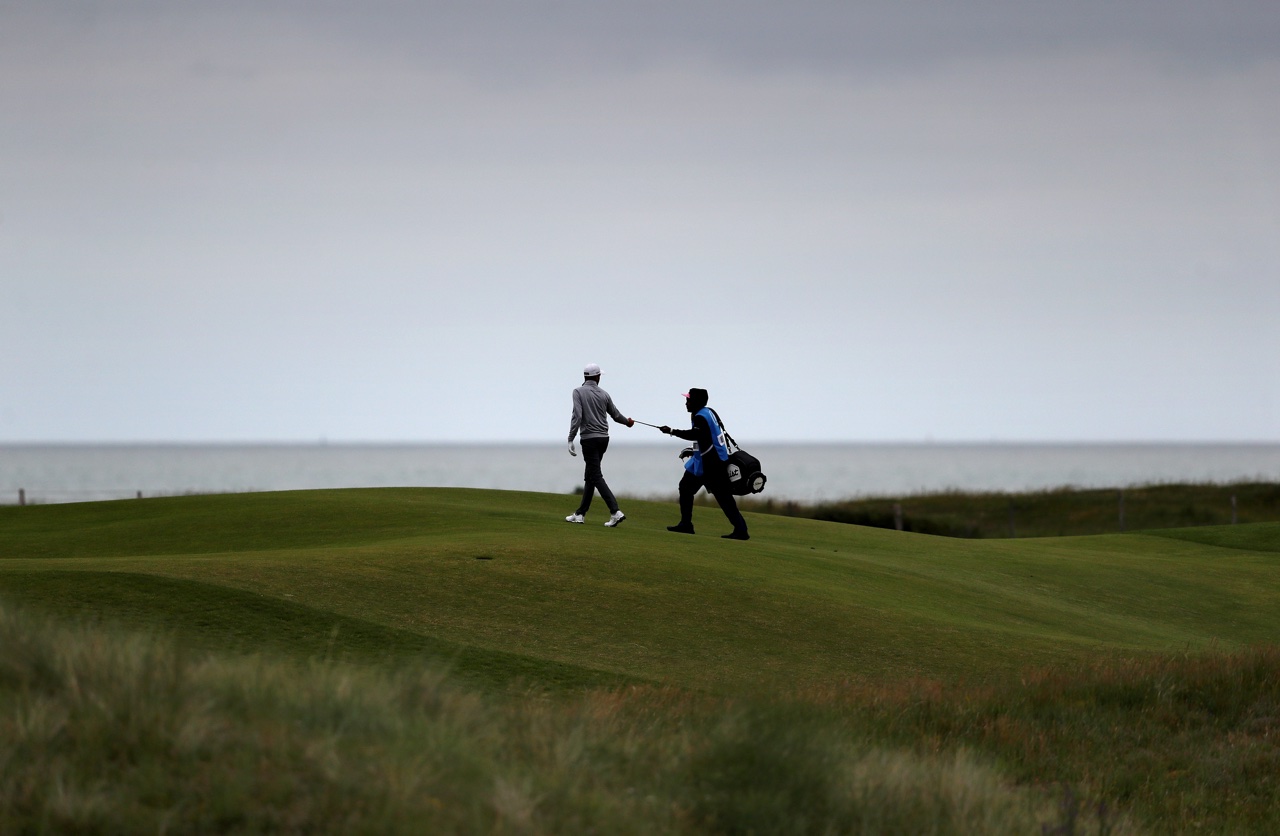 Caddies can be beneficial for any level of golfer. A good caddie isn't just someone who carries your golf clubs while you play. They can help save amateurs golfer's strokes or use their wealth of course and golf knowledge to help more experienced players.
Are Caddies Good Golfers?
Not all caddies play golf, but even if your caddie isn't an established player, it doesn't mean they won't be a good asset on the course. Some PGA Tour caddies played on Division I college teams and on mini tours, but not all of them.
Masters Champion and former Champion Golfer of the Year Zach Johnson's former caddie Damon Green was a professional golfer at one time. Paul Tesori, who caddies for Web Simpson, played on Tour for a short time.
Then there are guys like Michael "Fluff" Cowan, who was Tiger Woods first caddie on Tour and most recently caddied Jim Furyk. Cowan played in college, but was an assistant pro at a course in Maine before becoming a professional caddie.
While playing may help caddies out in some instances, the experience isn't necessary to become a caddie.
PGA Tour Caddies
PGA Tour caddies are the golfers' right hand man, and can see the game through their player's mind. They know their golfer's game inside and out.
At the professional level, a caddie's greatest strength can sometimes be knowing when to simply agree with their player, and when to insist on their own point or strategy. After all, the caddie's compensation is dictated by their player's performance
Four Skills of a Good Caddie
Good caddies at resorts and local courses have a handful of traits that are easy to spot. You'll know by the third or fourth hole if you have a pretender or good caddie on the bag because it's hard to fake the knowledge they need for the job.
Know the Course
Caddies that have ample amount of course knowledge can benefit amateurs and experienced members. If you're playing the course for the first time, a good caddie can give you the right lines, locations of hidden penalty areas, and hopefully save you strokes.
Even experienced golfers who have played a course several times can benefit from a caddie who knows the ins and outs of the course. Caddies who play on the course they work also bring their player an advantage. Knowledge is power, and that rings true for caddies as well.
Shot Advice
A good caddie will pick up on what type of player you are and will give advice tailored to your game. Once he or she sees you play a few holes, they'll pick up on your tendencies and will have a fair idea of when you should be going for a carry and when you should lay up. They will also learn what club to give you based on your game.
On the Green
Regardless if it's your first time or 1,000th time playing a golf course, a good caddie knows those greens and can help navigate you to birdie central. However, reading greens is a tough skill to acquire. This is one separator of an average and a good caddie.
A good caddie will advise you on the speed and line on the green. The caddies who play golf will also be helpful because they've putted on those greens themselves.
The Mental Game
Good caddies are excellent on-course psychologists, and they'll pick up on when to do this. They can boost a golfer's morale, keep their player positive and be a friend when needed. Many golfers like to hear how good their swing looked or how unlucky something was.
Image: Thomas Northcut/The Image Bank via Getty Images