Women's Golf Clubs: An Essential Guide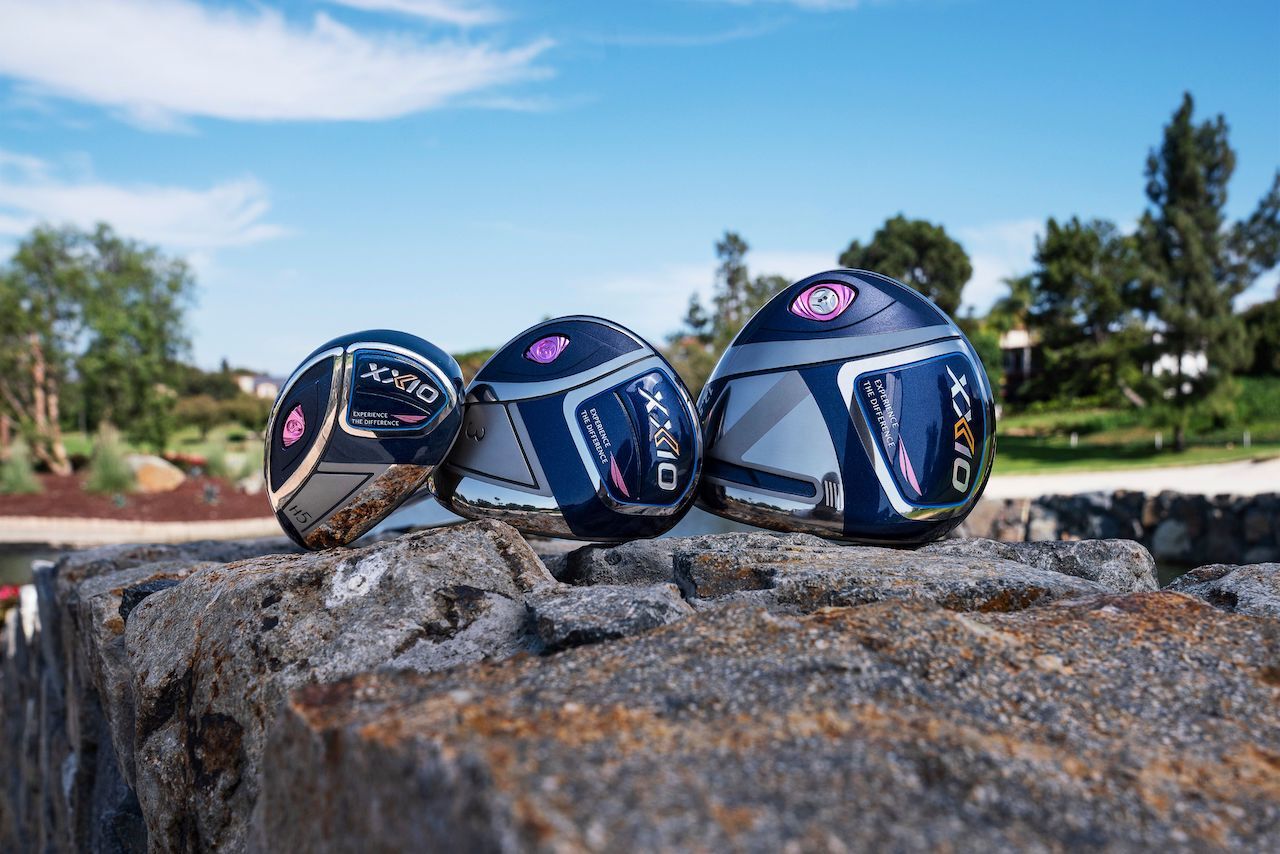 It's important for any amateur golfer to play golf clubs that fit their game. Whether you're a beginner or a seasoned player, the right clubs make the game more enjoyable and allow you to advance your skillset. This is particularly true for women. With advancements in club technology, more options exist for women to have proper clubs to fit their game than ever before. Here is a complete breakdown of what to look for in women's golf clubs, and some of the best sets to consider.
The Importance of Clubs for Women
Golf clubs for women are designed particularly for women, which is why ladies shouldn't try to learn the game with a set of men's golf clubs. Some of the key differences are length, weight, loft, materials, and shaft flex. Women's clubs are usually about one inch shorter than men's clubs and have smaller diameter grips.
Alessandra Ladd is the National Account Manager for Wilson Golf. She knows firsthand the importance of having women play clubs that were built for them.
"It's super important for brands like Wilson to design and bring to market great performing equipment for women, and take the time to cater to their specifications and swing needs," said Ladd. "At Wilson, we spend a lot of time on the important details like weighting, materials, and length and lie that help the woman golfer maximize their potential."
Budget
Purchasing new golf clubs isn't the cheapest venture, which is why it's important to have a budget in mind when you start shopping. Your budget should work both ways. Don't feel pressured to exceed it based on any influence, but also don't settle because you find a set of clubs that costs half of what you intended. Pick a budget, stick as close to it as possible.
Quality
Quality is the most important aspect when purchasing golf clubs. Today it's easier than ever before to find generic, no-name golf clubs that are sold overseas for a fraction of what you would pay elsewhere. If you intend to use these clubs for more than a season, or perhaps a few rounds, these clubs are not a wise choice.
Your best bet is to stick with brands you find in major golf retailers such as Wilson, Tour Edge, Cleveland/XXIO, Callaway, Titleist, PING, TaylorMade, and Cobra. All of these companies have guarantees or warranties that stand behind the quality of their golf clubs.
The Best Women's Golf Clubs
Here are some of the best golf clubs currently available for women, and what separates them from the pack.
Wilson Magnolia Complete Set
Wilson took time and care into designing its Magnolia golf clubs, which come as a complete set. All of the clubs are designed to fit a woman's playing characteristics. The 11-club set includes a driver, fairway wood, 4-through-6 hybrid, 7-iron-through-sand wedge, and a mallet putter.
The clubs, bag, and headcovers come in two color combinations, your choice of navy/white/teal or grey/pink/white. The golf bag has top and bottom lifting handles and tons of storage space. The set is available in standard or petite length and is an excellent choice to boost your game.
"With women in key positions at Wilson, we have a strong influence on product design and are committed to researching color trends and fabrics that go into our clubs and golf bags so that the women who walk up to the course carrying our clubs feel confident in what they are playing," Ladd added.
Tour Edge Moda Silk
The Moda Silk set from Tour Edge is another complete set that, well, bucks the trend of bland complete sets. The Moda Silk set is available in three color options: silver/ruby, black/rose gold, and black/light blue.
These clubs pack a punch with distance to go along with superior forgiveness. The 11-club set makeup includes driver, 3 and 5 fairway woods, 5 and 6 hybrids, 7-iron-through-sand wedge, and a mallet putter. Tour Edge also offers a lifetime warranty on all of its products.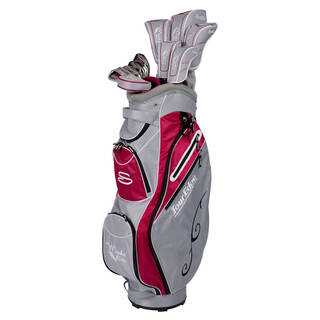 Callaway REVA
Callaway is one of the leading golf manufacturers, and for good reason. The company's attention to detail on its golf club R&D produces serious results. The REVA set from Callaway is designed for all levels but will be a bit of a price jump for some at $1,299.
The set includes 10 clubs, a driver, fairway wood, 5 and 6 hybrids, 7-iron-through-sand wedge, and one of Callaway's innovative Stroke Lab putters. Color options are rose gold, blue, and black.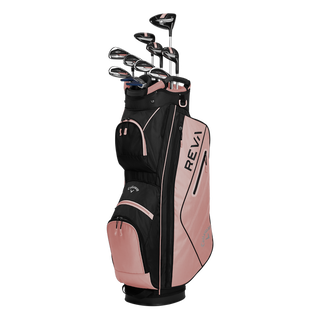 TaylorMade Kalea
The Kalea line from TaylorMade has had a few generations now, and each seems to be better than the last. The newest version has a unique design across all 12 pieces, including 11 clubs and a bag, with all of the clubs being lightweight for high performance.
The set includes a driver, 3 and 5 fairway woods, 5 and 6 hybrids, 7-iron-through-sand wedge, and TaylorMade's uber-popular Spider putter. Available in grey/green, charcoal/blue, and black/grey/violet.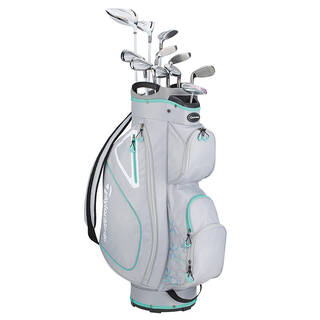 XXIO Eleven
If your budget is somewhat non-existent, consider the XXIO Eleven complete set.
These ultra-premium clubs are some of the easiest to hit, but they do have an ultra-premium price of $2,999. Aside from a golf bag that looks like the interior of a Mercedes, this set includes a driver, 3, 5, and 7 fairway woods, 6 hybrid, and 7-iron-through-sand wedge. The set is available in Stunning Blue or Rich Bordeaux color schemes. If you're looking for the top of the line, you've found it.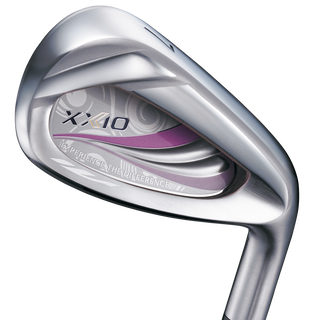 Conclusion
For women looking to purchase a new set of golf clubs, it's important to be as informed as possible seeing that specifications are vital to making the right purchase. You want to make sure your clubs meet your budget and give you confidence.