5 Best Golf Sunglasses for a Sharp Look and an Extra Edge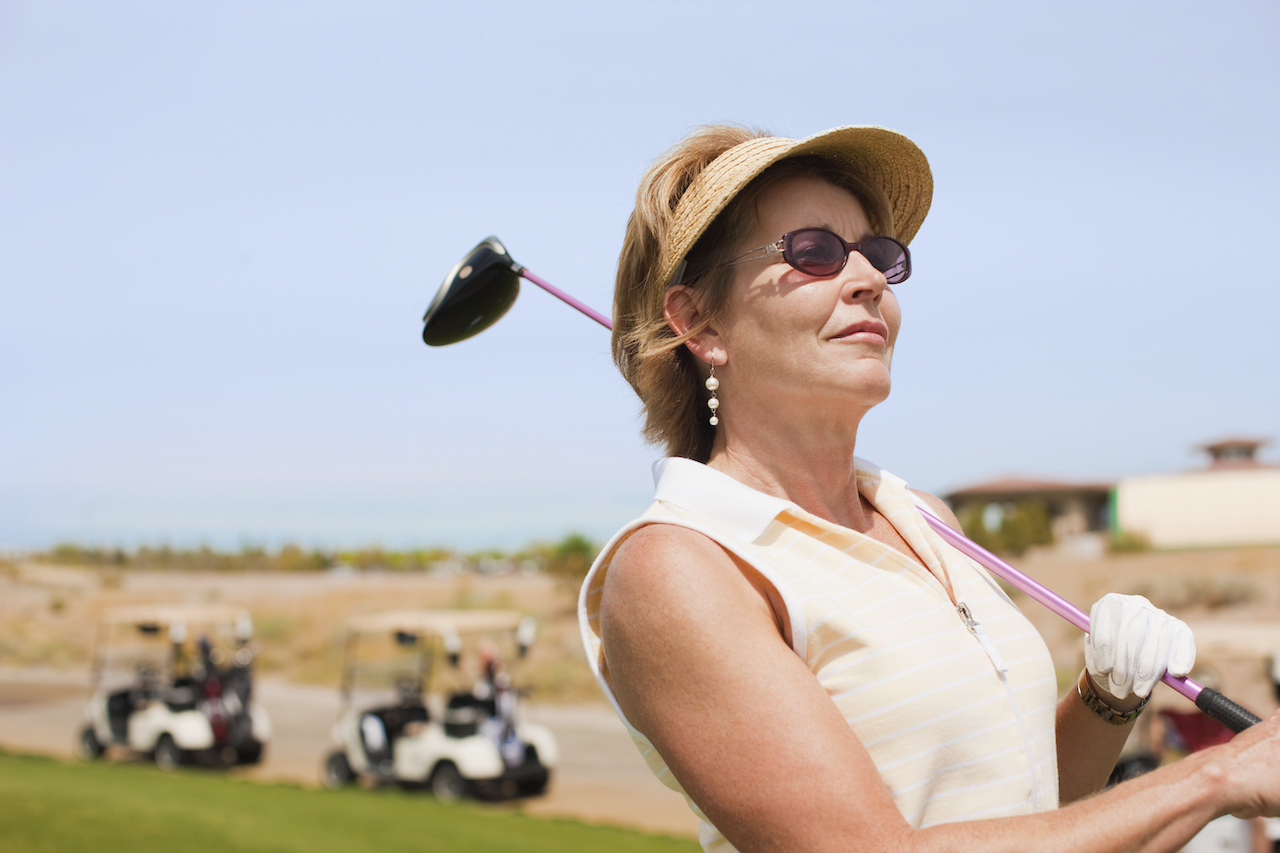 Choosing the right pair of sunglasses for golf can be tricky. You want something that's functional on the golf course, but won't get in the way of making a good swing.
Golf Sunglasses Necessities
Since sunglasses can be a bit of an investment, you want to make sure you're spending wisely. Here's a breakdown of what to consider when buying sunglasses for golf, plus some of the best golf-specific sunglasses.
Price
Price is the number one factor when buying anything, right? Thankfully, golf sunglasses come in a variety of price points. From $25 up to $500. Consider how much you'll be using these sunglasses. If they're strictly used on the golf course and you play two or three times per month, maybe you don't need to spend top dollar.
However, if you envision your golf sunglasses also being your everyday pair, perhaps spending a little more makes sense. Either way, have a budget in mind and try to stick to it.
The sunglasses recommended in this article are on the mid to high end of the price spectrum. If you're in search of a less expensive pair for a great value consider brands such as Tifosi and REKS.
Durability
Since this pair of sunglasses will go through a little more than a car ride, it's important to factor in durability. Golf sunglasses made from higher end plastics and carbon and are typically going to withstand a little more wear and tear. There's nothing more frustrating than sitting down on a pair of sunglasses and having them snap.
Lenses for Golf
Find a pair of golf sunglasses that have a scratch-resistant lens. Placing them in and out of the golf cart, on your hat, or inside of your golf bag can scratch the lenses, leaving them feeling unwearable. In addition, many lenses are now golf-specific, meaning they focus optics on grasses, golf balls, and high visibility.
Secure Fit
Since your body is in motion when going through a golf swing, you want to make sure your golf sunglasses are comfortable and secure. This starts with having a higher-end nose pad, whether it be rubber or a molded construction.
The true test is how well they stay on your face while looking down at the golf ball, bonus for being a little sweaty. If they stay in place, you've found a winner.
Style
Not all that long ago, when you thought of golf sunglasses you basically just thought of David Duval. The wrap around design that's great for the course, but not something you always want to wear.
Thankfully, advancements in lens and frame technology allow golfers to choose from more standard round designs, as well as squared options. Consider a design you're going to enjoy wearing. After all, feel good, play good.
Best Sunglasses for Golf
With all of those considerations taken into account, here is our list of the best sunglasses for golf.
Callaway Goshawk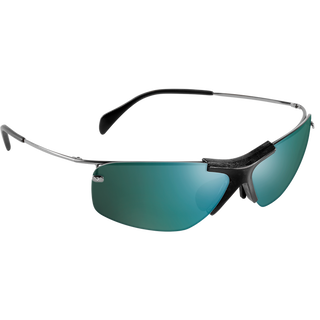 The Goshawk sunglasses from Callaway are made from lightweight titanium and are super sleek. The lenses are polarized and designed to allow twice as much light in while also reducing glare. This technology that gives you the best of both worlds is known as Callaway's P2X lens technology.
These shades also provide 100% protection from UVA, UVB, UVC rays.
Nike Maverick Polarized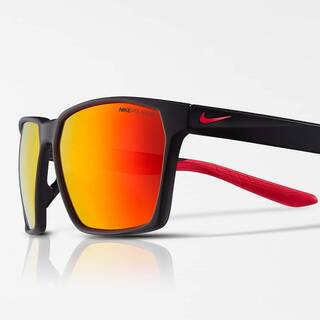 The Maverick Golf Sunglasses from Nike are a great example of golf sunglasses that transfer seamlessly to lifestyle. These sunglasses are stylish and functional.
The familiar Nike "swoosh" on the side pairs with colors that pop. The frame is lightweight and features ventilation and temple arms that provide a soft, firm grip. This ensures they stay on when swinging or making sharp turns in the golf cart.
Under Armour UA Tuned Blitzing
Engineered by Under Armour specifically for golf, the UA Tuned Blitzing sunglasses are all about helping you read the course better.
Increased contrast with UA Tuned Golf lenses makes tracking your golf ball easier. A fully adjustable UA ArmourGrip nose and non-slip rubber trim take secure to a whole new level. The TR90 frames are durable, flexible, hypoallergenic, and won't bend or break with heavier wear and tear.
Oakley Mercenary
Is there a more renowned sunglasses brand than Oakley? A top choice among all sports, Oakley knows how to do golf.
The Mercenary model features Oakley's Prizm lens technology which provides the highest contrast and color enhancement. Double-bridge architecture, rounded lens shape, and Unobtainium nose pads make these sunglasses tough to beat. This model also has ten different color variations to choose from.
Maui Jim Ho'okipa
If your sunglasses style is rimless, you're going to love the Ho'okipa model from Maui Jim. These shades are polarized and have durable MauiPure polycarbonate lenses that are scratch and shatter resistant.
The frames are available in Gloss Black, Smoke Grey, and Tortoise to ensure they match whatever colors you wear on the course.