Best Golf Halloween Costumes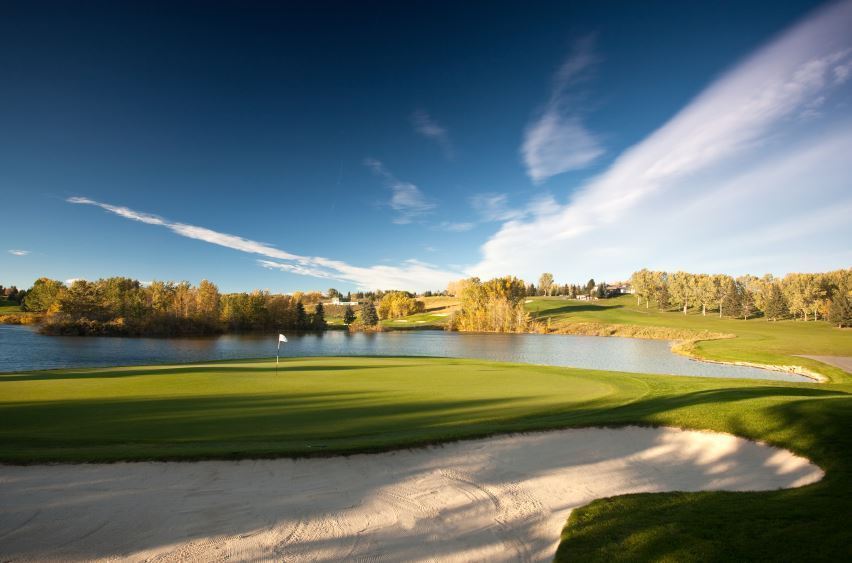 Many country clubs like to let their hair down with a Halloween party, creating the perfect opportunity for you to indulge in your deep-seated desire to to create a Halloween costume having to do with golf. Even if your country club doesn't toss a party, you can still go with a golfer theme to any Halloween party you can find.
Roaring '20s Golfer
The classic appearance of the golfer was set in the 1920's. Get your hands on a pair of knickers, which are those pants that gather at the knee. Add argyle socks and an argyle vest. Clip on a bow tie, wear spiffy two-tone wingtips and top it all off with a roadster cap. Carry around an old wooden golf club and talk about how you think the stock market keeps going up and you have a feeling it's going to keep going up for the next decade or two.
The Well-Dressed Golfer
Let's face it, much golf apparel is the object of derision for some people. Make a statement with a golf-based Halloween costume in which you show up in a tuxedo, carrying a three-club golf bag. A golfer who actually looks good to everybody may be the scariest concept yet.
Zombie Golfer
The zombie golfer is not a golfer who has risen from the dead, but someone so dedicated to the game that he or she plays it every chance they can get. Find some dirty old golf clothes that you don't mind messing up and make it look like you've been playing golf for years without a break. In addition to being dirty, you can make them ragged on the edges. Make your hair look wild and unkempt as if you've been battling the wind. The key to this costume is the acting, however. You must get a glazed look in your eye and talk in eerie hushed tones, mainly about your day on the links.
Golf Ball and Tee
An easy way to create a golf-related Halloween costume is to simply buy one of the available masks that fits entirely over your head. The mask is in the shape of a golf ball. Next you wear pants and a turtleneck sweater of the same color so that you look like a tee. Since tees come in all sorts of colors, you aren't even relegated to wearing just white or wood-brown pants and sweater.