The 10 Best Golf-Themed Halloween Costumes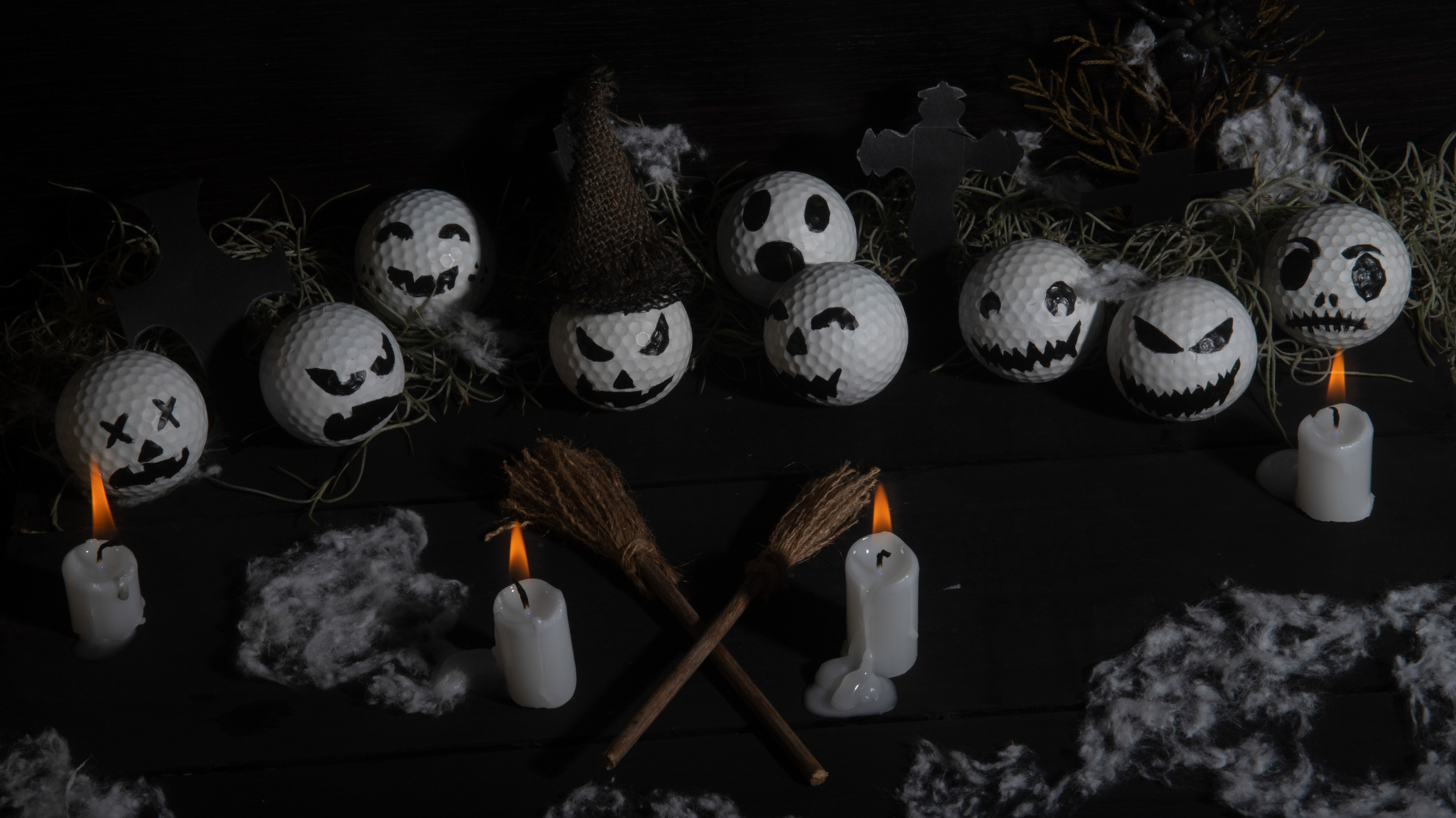 Any Halloween party is a perfect opportunity for you to indulge in your deep-seated desire to create a golf-themed Halloween costume. Whether it's your country club's Halloween party, or your neighbor's, go with a golfer theme to any Halloween party you can find. Here are our 10 favorite golf-themed Halloween costumes with a picture of what each one could look like.
John Daly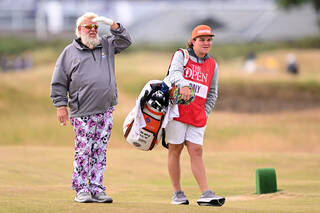 Wear your loudest pants, shoes and shirt, and make sure you get the personality down to really nail the costume.
Someone For(e)got to Yell Fore
With a little help from makeup and an old golf ball, place it on your head and draw a black eye and some blood around it. Gnarly, but a good educational costume as well.
Happy Gilmore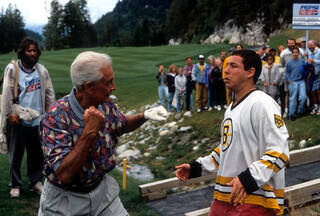 Happy Gilmore is a classic golf character, so get your Boston Bruins hockey jersey, black sneakers and blue sweatpants. Make sure you get your putter as well. This costume is perfect for the person who wants to participate, but doesn't really want to try.
Augusta Caddie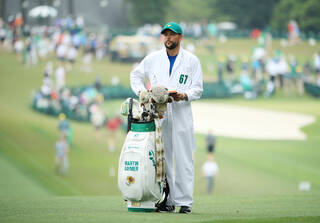 There are only a few elements to the traditional Masters caddie getup. Get yourself a white caddie jumper, make sure you add the Masters logo to the chest on the right, a number on the left and a name on the back, all in green. Top it off with a Masters hat and you're set. If you want to accessorize, add some flair with a pair of Jordans or tote a golf bag around. This is another easy costume idea that will immediately get recognized.
Carl Spackler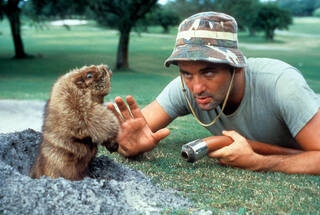 Bill Murray's character Carl Spakler from Caddyshack, arguably the greatest golf movie of all time, is instantly recognizable among golf fans and movie buffs alike. Grab a camo bucket hat, hiking boots, an old dirty t-shirt and a stuffed gopher to "chase" around. This costume is a true classic
1920s Golfer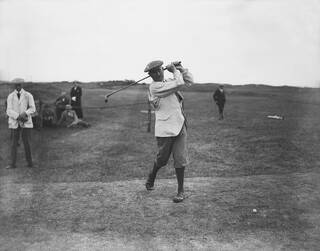 Get yourself some knickers, the flat cap, and some impressive socks. Add a white button-down shirt and tie, and a sport coat on top. Accessorize the costume with a wooden club to carry around, and learn some 1920s lingo to add to the essence.
Rickie Fowler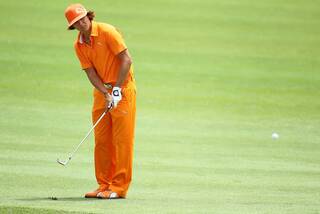 When you think of Rickie, the first thing is the all-orange Puma look. Recreate Rickie's glory days with head-to-toe orange, and grow that hair out. It's a classic look and everyone will get it.
Ryder Cup Gallery Member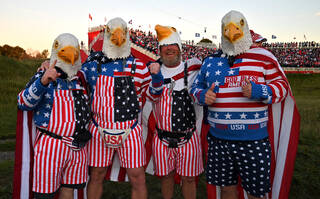 Wear your most patriotic gear, buy some Ryder Cup swag too and cover yourself in red, white and blue or yellow and blue if you're a fan of the European squad. This costume makes for a great group fit too. Own the personality too, it's how you make this costume come to life.
The Zombie Golfer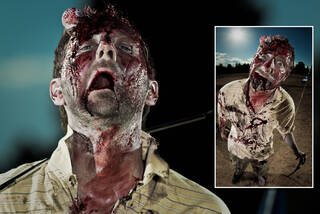 Zombies come from all walks of life, so make your zombie a golfer by dressing in golf attire, wielding a golf club, and making sure those gory wounds are golf-related. This is another great opportunity to fashion a golf-ball-head-wound. Act like a zombie to really sell it and make sure you incorporate plenty of fake blood.
Tiger Woods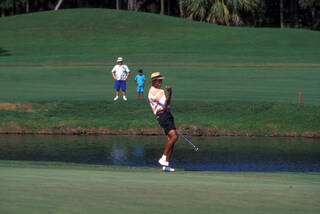 Make it creative. Sure you could go with the red Nike polo, black pants and hat. That's okay, but it's cliche. If you want to go one step further, go for a throwback look from Tiger when he won the U.S. Amateur championship at TPC Sawgrass. The Big stripe polo, gardening hat and navy shorts — it screams 90s golf, but better yet it's one of his iconic looks, so it'll get points.