The Best Driver Shafts for Your Swing Speed and Budget in 2022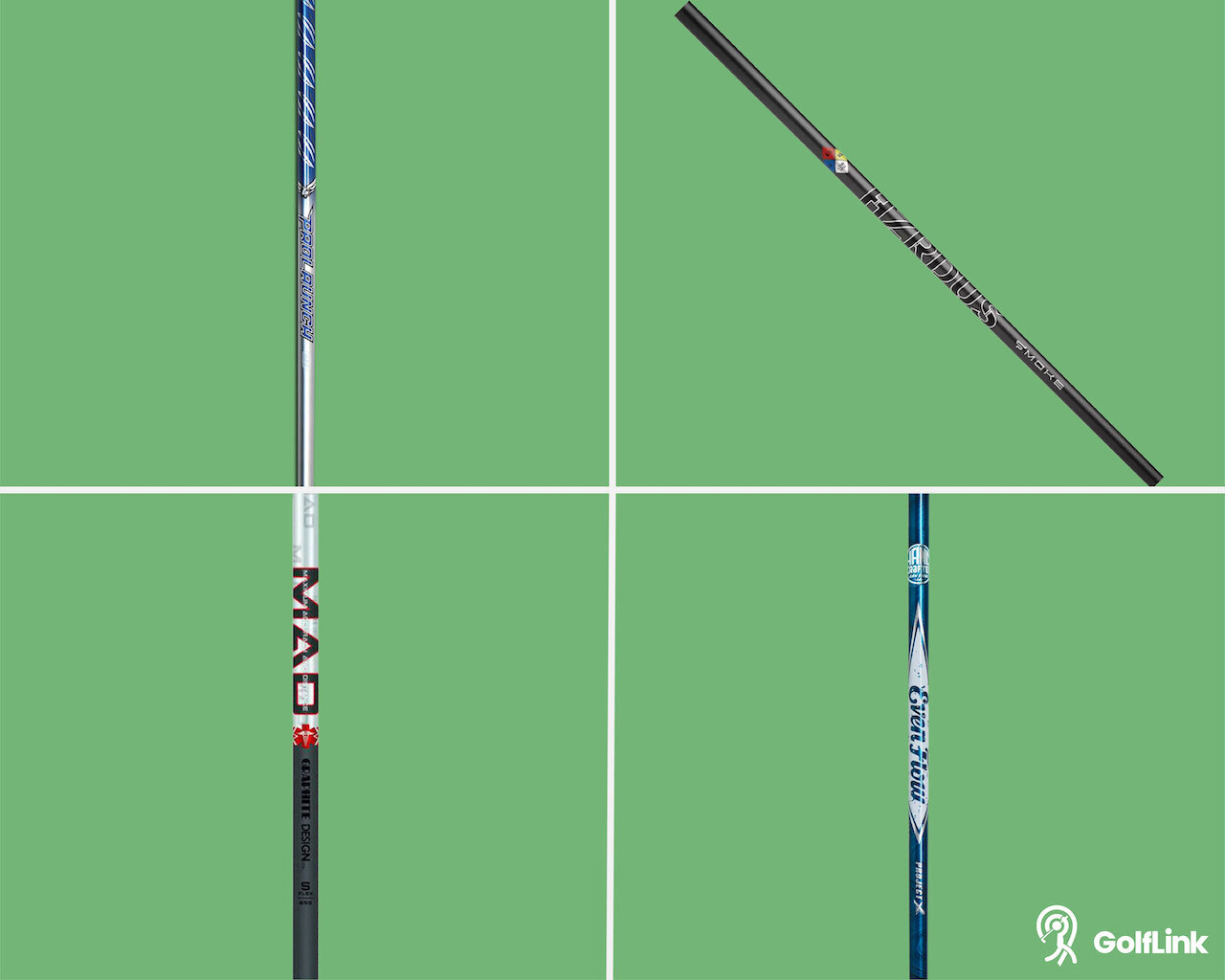 Driver heads basically sell themselves with all of the great technology you can clearly see. The driver shaft, however, is critically undervalued when it comes to the performance of the biggest stick in your bag. If you're not playing the best driver shaft for your swing speed, you're not getting the most out of your investment. Let's take a look at what features you should consider in a driver shaft and with some options, including budget-friendly models.
What You Should Know About Driver Shafts
Think of your driver head as a heart. It does a lot of the work, but its work is useless unless it has healthy veins to pump blood through. Your driver shaft is the vein. When the head and the shaft work together, you see the best results off the tee.
It's easy to get caught-up in the marketing that surrounds drivers. Manufacturers are trying to sell units and the best way to do so is promoting faster, further, longer, and how you get it from "X" new technology. In many ways, current driver head technology delivers what the average amateur player needs to be long and straight.
If you're looking at purchasing a new driver, you should know just as many aspects of the shaft that's attaching to that head. Overlooking those details can lead to frustration and an early trade-in or eBay sale on your part. Here are some driver shaft aspects to keep in mind, and don't be afraid to ask for details from the person fitting you.
Flex
Driver shaft flex, for many years, was pretty cut and dry. You either played regular or stiff flex. Thankfully, present day shaft technology not only allows us to go beyond regular and stiff, it also creates sub-sections of those flexes along with senior, ladies, and more.
Your ideal driver shaft flex is greatly determined by your swing speed. When getting fit for your driver, be sure to ask your fitter what your swing speed is. While, as mentioned, there is grey area to the flex you fit into, here's a baseline of how your swing speed translates to your ideal shaft flex.
| | |
| --- | --- |
| Driver Swing Speed | Recommended Flex |
| 84 mph and below | Senior |
| 84-96 mph | Regular |
| 97-104 mph | Stiff |
| 104 mph and above | Extra Stiff |
Your shot results will show if a flex is right for you or not. While there are certain swing factors and flaws that will play a role, here are some general shot results based on shaft flex:
Shaft is too stiff: Your drives will typically be too low and produce a block or slice. For right-handed players, that's a shot that goes to the right. Left-handed players, to the left.
Shaft is too flexible: Your drives will launch too high and will likely travel as a hard hook. For right-handed players, that's a shot that travels hard left. For left-handed players, hard to the right.
Making sure you have the correct shaft flex is the first step in your overall shaft fitting.
Weight
Weight plays a huge role in how a shaft performs. Weight affects ball flight, dispersion, spin, and many other aspects. In general, the average weight of a driver spans from 40-65 grams. While typically lighter shafts flex more, thanks to modern shaft technology, there are different flexes that span across different weights. For example, you can find stiff flex shafts in 40 gram weight, and 65 gram shafts in senior flex.
In general, the faster the swing speed the more weight you need to harness that speed and deliver the fastest ball speed possible. You used the table above to determine what flex shaft you should use, now use this table to further categorize the weight of the shaft you should use.
| | |
| --- | --- |
| Shaft Flex | Shaft Weight |
| Senior- Regular | 40-55 grams |
| Regular- Stiff | 55-65 grams |
| Stiff- Extra Stiff | 65- 75 grams |
Flight
Keep your eye on ball flight during any driver fitting. Many amateurs pay the most attention to distance, swing speed, and ball speed, but launch angle is critically important.
If your drives are flighting too high, you'll likely lose distance because of too much spin. In addition, once the ball lands you will get little to no forward roll. 
It's important to remember that not all lofts are created equal. If you're used to tuning your driver head setting to 10 degrees, but you pair it with a low launching shaft, your drive will likely launch much lower than the head setting. When experimenting with different head and shaft combinations, watch for your launch angle number. This number should appear on any modern launch monitor technology. Here is the number you should look for.
| | |
| --- | --- |
| Driver Launch Angle | Result |
| 11 degrees or below | Too Low |
| 12-15 degrees | Ideal |
| 15 degrees or above | Too High |
The Truth About Stock Driver Shafts
Depending on the manufacturer or golf retailer that you've chosen to have your driver fitting performed by, keep in mind that stock shafts are adequate for the large majority of amateur golfers. This is especially true today, as club manufacturers make more effort than ever to expand their no up-charge shaft offerings. in many cases, companies such as TaylorMade, PING and Callaway have five or more stock shaft options which the manufacturer has chosen based on what fits best with the given clubhead.
Custom or premium shafts have their place in the golf world, but these shafts usually pair well with the fastest swing speeds or low handicap players. Depending on the up-charge for the custom shaft, the shaft price can sometimes exceed the cost of the driver.
Don't be afraid to go with what works and what delivers the numbers you desire, whether that means you fit into a stock shaft, or an after-market upgrade.
Best Driver Shaft Overall: Project X EvenFlow Blue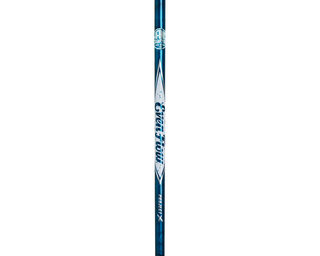 The Project X EvenFlow Blue driver shaft by True Temper is an easy choice for best overall because it fits a wide range of players while producing big results on tee shots.
For the most part, the EvenFlow Blue is right down the middle on most categories, which is why it's so widely used. It has a mid launch and mid spin profile, so players looking for a shaft that doesn't go to the extreme in either category will find this model to be a great fit. The EvenFlow Blue rewards moderate swing speeds with a smooth feel, but players with a slower or faster tempo can easily hit bombs with it.
Whether your backswing is quick or slow, and no matter what your transition pace is, this shaft accomodates and puts your clubface at the best possible impact zone. Paiting the Project X EvenFlow Blue with the right driver head will yield big results for many amateurs.
Best Budget Driver Shaft: Grafalloy ProLaunch Blue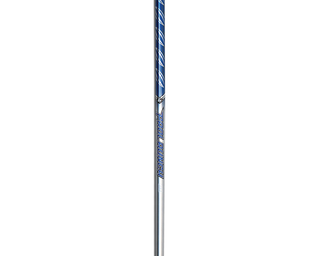 If you need a new driver shaft to fit your existing clubhead, the Grafalloy ProLaunch Blue is a solid choice. At $59.99, the investment is minimal when you consider how expensive some golf shafts can be. While some golfers might not consider the price a budget, it's significantly less expensive than replacing the entire driver. We don't judge for the reason you might be searching for a replacement driver shaft in the first place (snap).
The Grafalloy ProLaunch Blue has Micro-Mesh Tip Technology, which is designed to keep your clubhead square at impact. With the exception of exceptionally fast swing speeds, most players fit into this shaft. It produces an ideal launch with Vertical Launch Technology, which varies the shaft flex based on the person swinging, instead of the player having to adapt to the shaft.
Whether you're looking to try something new, or simply need a replacement to pair with your favrite driver head, the Grafallow ProLaunch Blue is a great choice if you don't want to pay $100 or more for a shaft.
Best for Fast Swing Speeds: Project X HZRDUS Smoke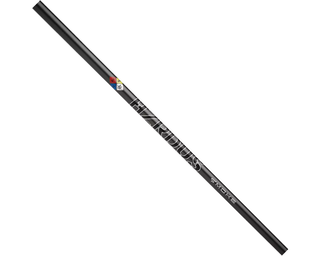 When Project X debuted the HZRDUS Smoke model in late 2018 it was in response to its equally successful counterpart, the original HZRDUS Black shaft. The original was intended for fast swing speeds and produced huge distance, but was certainly an aim-small-miss-small type of shaft with little room for error. That original HZRDUS is still a fantastic choice for fast swing speed and low single-digit handicap players who are accurate with driver.
The HZRDUS Smoke is a much friendlier and accommodating shaft, but doesn't stray from its family of fast swing speeds. This shaft produces a low launch and mid spin to give some room for error. Scratch players will likely find the Smoke model to be a bit too pedestrian, but mid-handicap players with fast swing speeds will find this shaft to be just what they want, producing huge distance gains but also keeping it tight in the fairway.
Best Driver Shaft for Seniors: Graphite Design MAD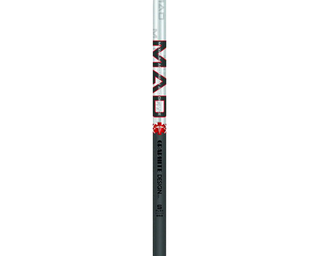 If you're a senior player looking for a light driver shaft that will help you rediscover your former spot in the fairway, the Graphite Design MAD driver shaft should be in your wheel house. This shaft is available all the way up to a 75 gram, staff flex option. However, the senior flex version (A flex) is super-light at 45 grams.
The Graphite Design MAD is built to get the ball up in the air quickly, meaning seniors who game this shaft may be able to delay purchasing a higher-lofted driver head. As previously mentioned, the ideal launch angle for your driver should be between 12 and 15 degrees. This shaft can deliver those numbers with ease, but anyone with a moderate swing speed or faster may lose distance because the ball will launch too high.
"MAD" stands for Maximum Accuracy and Distance, and this shaft delivers on all. For slower swing speeds it keeps the clubhead square in transition and at impact, while also allowing the ball to work to the center line. The gain in distance will cost you, as the Graphite Design MAD costs $129.99. The results you'll see on the course, however, will make you forget about the price tag.
Conclusion
Your swing speed should never have to accommodate a golf shaft, it should be the other way around. Thanks to advancements in shaft technology, there is now a shaft that fits every player, no matter what your speed, launch, age, or any other factor may be.
Always be sure to get properly fit by a certified club fitter, whether it be from a manufacturer or at a reputable golf retailer. With the price of drivers hitting nearly $600, your investment should produce the results you want.