The Best Golf Shafts for Drivers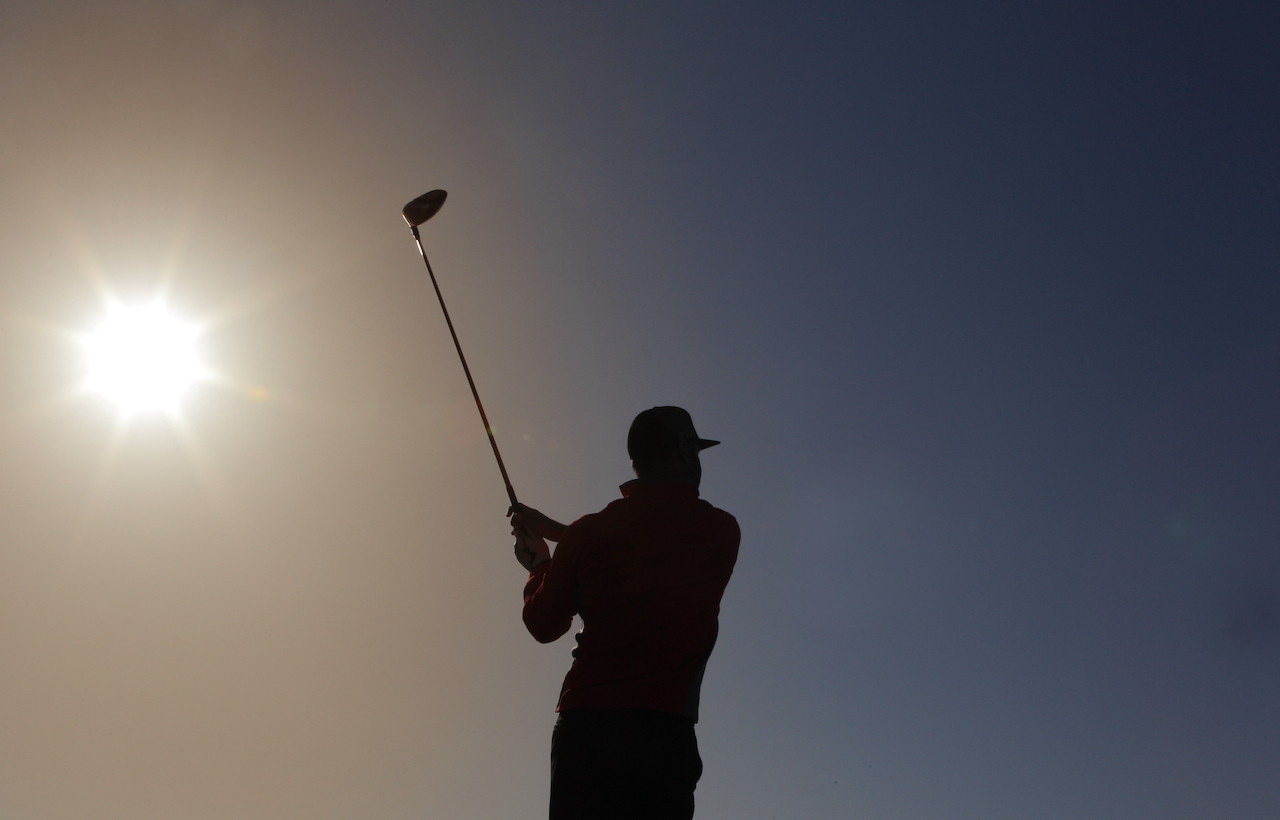 Most amateurs neglect to focus on the type of golf shaft they are buying when acquiring a new driver, instead focusing on brand name and other frills associated with the club. Unfortunately, a $500 driver with a stock shaft on it is just as useful as a $200 driver with a premium shaft. The shaft of the driver plays a significant role in the clubhead speed and ensuing ball trajectory, distance and control of the drive. Choosing the right shaft for your driver can result in significantly improved performance over using stock shafts that may or may not be suited to your swing. Three of the best golf shafts for drivers are made by Aldila, Fujikura and Rifle.
Aldila Voodoo Golf Shaft
The Aldila Voodoo golf shaft is one of the most popular on the PGA Tour. The VooDoo shaft is made of a one-piece carbon fiber rib system that is designed to increase drive accuracy and distance. The design of the shaft prevents deformation during the swing to avoid wasting energy and increases the stiffness of the shaft by up to 80 percent compared to its predecessor.
Fujikura Diesel Golf Shaft
The Fujikura Diesel and Diesel Tour driver golf shafts are Fujikura's flagship shaft designs. The Diesel golf shaft features a low spin and torque graphite design to help the golfer gain additional distance on the drive. The Diesel shaft is available for both ladies' and men's drivers, unlike other high-end driver shafts, and is a popular choice for use by professionals on the PGA Tour. The primary difference between the Diesel and Diesel Tour shafts is that the torque rating for the tour shaft is 2.5, whereas the non-Diesel option is 3.2. Each shaft has a midway bend point on the shaft.
Rifle Project X Driver Golf Shaft
Rifle driver golf shafts are the most popular on the European Tour and have grown in popularity in the United States. The Project X shaft features frequency matching, stepless design and flighted technologies that complement one another to make the steel shaft behave similarly to a graphite driver shaft. Its flighted technology permits the shaft to change its bend based on the loft required for the best trajectory of flight.