List of Professional Golf Mini Tours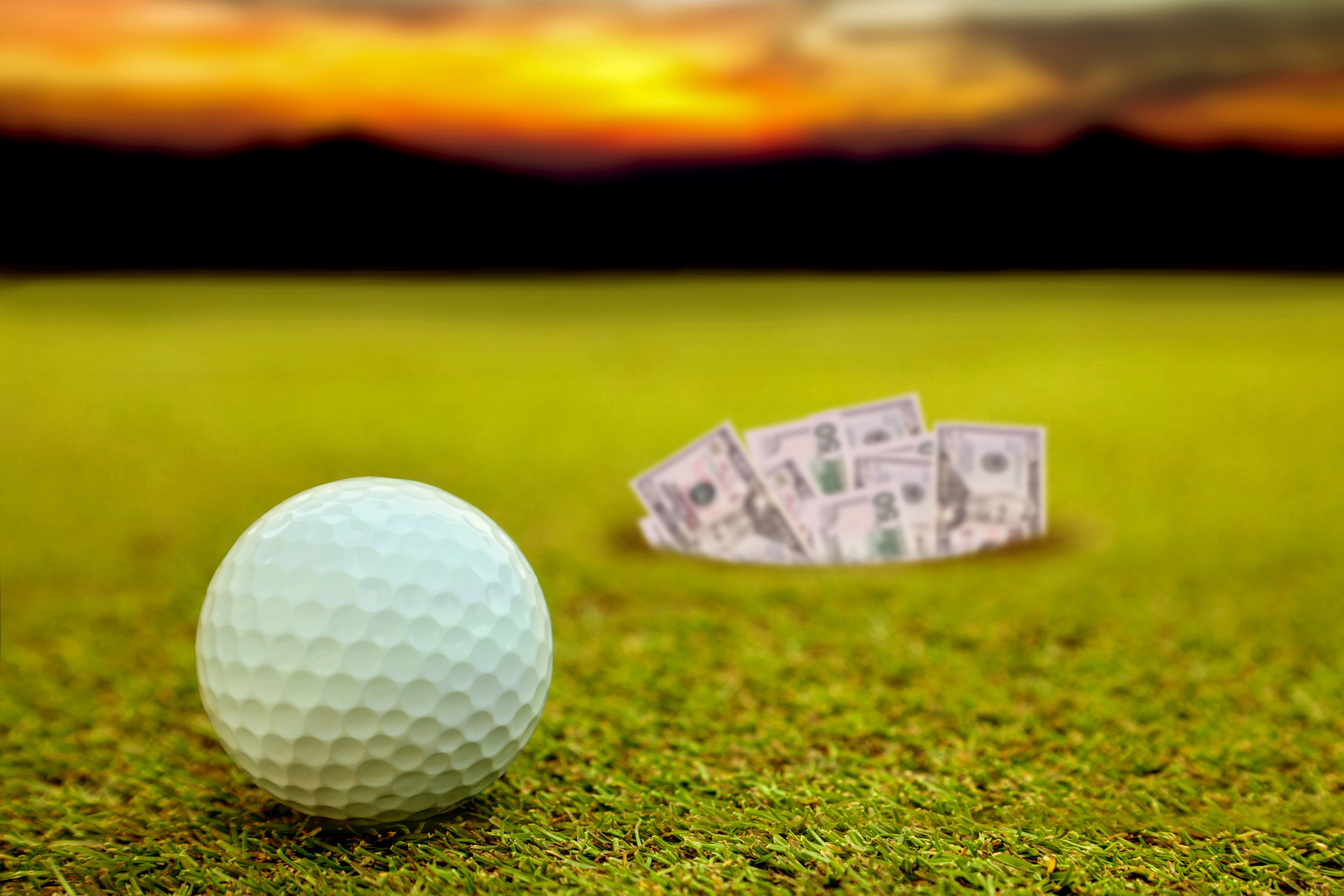 The life of a professional golfer isn't always as glorious as you'd imagine. Many of the top players on television each week have climbed the ranks to reach their current status on tour. A main artery to the PGA and LPGA Tours is through mini-tours. This article will dissect some of the top mini-tours and what you can expect if you're looking to take this route to the next level of professional golf.
Mini-Tour Golf 101
You'll often hear that a professional golfer "came up through the mini-tours," but do you really know what that means? Let's go over a few basics.
Climbing the Ranks
Most players that are competing on mini-tours have the goal in mind to make it to PGA or LPGA Tour status. For those players that don't qualify for tours such as the Korn Ferry Tour, which is the direct feeder into the PGA Tour, they'll need to play on mini-tours to gain status and win money.
For some players, mini-tour life is short-lived. They win a few events, gain some additional sponsorships, and play their way above and beyond. For some players, however, mini-tour golf is the highest level they reach. They play week-to-week and bounce around to different tours based on what they can afford and qualify for.
 
Entry and Payouts
Almost all of the financial aspects fall on the player. This includes travel, meals, lodging, and entry into the event itself. Considering mini-tour golf often leads players to compete in other countries, it can get costly. Some tours have a yearly entry charge as opposed to charging players by event. The competitor is almost always responsible for their costs as well as their caddie's costs for the week. Oftentimes, mini-tour players will seek sponsorship in the early going just to secure financing for their expenses.
Purses and payouts are strictly determined by the tour and individual event. You can anticipate a winning share of anywhere from $2,000 to $50,000 with low-funded tours obviously paying out less.
 
Formats and Fields
Almost all mini-tour formats are stroke play over two or three rounds. If a particular event is a larger, marquee event, the field size will usually be a bit larger than normal. A normal mini-tour field will be below 100 players. How an event addresses the cutline, if one exists, is determined by the individual tour or event.
Most Popular Golf Mini-Tours
Here are some of the best golf mini-tours for players to consider.
Minor League Golf Tour
Founded in 2004, the Minor League Golf Tour has become one of the preferred tours for players to develop their games to reach the highest level. The tour aims to provide players with a lower cost option to compete, with payouts awarded to many in the field as opposed to being top heavy. The Minor League Golf Tour site notes that over $12 million had been awarded to over 4,000 competitors since its inception.
The tour offers several membership buy-in options from paying for a single event ($50) or a full year membership ($400). Men, women, seniors, and juniors of professional status are eligible as are amateurs with a handicap on 6.0 or less. Money leaders 
Events are played at courses throughout Florida such as PGA National and Abacoa Golf Club. A popular Minor League Golf alumnus is Brooks Koepka.
 
Big Easy Golf Tour
South Africa has produced some of the biggest names in golf history. Gary Player, Ernie Els, Louis Oosthuizen, Charl Schwartzel, Retief Goosen, Branden Grace, and many others have all been a part of the South African success at the professional level. The Big Easy Tour (Altron Big Easy Tour for 2022) is a direct feeder to the Sunshine Tour and was named after Els when the tour began in 2011.
The tour consists of 10 events in a calendar year including a playoff and final. The average winner's share for an event is around $1,500 and the tournaments are 54 holes with a cut after the second round. Big Easy Tour events are played at prestigious courses throughout South Africa including Centurion Country Club and Country Club of Johannesburg.
 
IGT Challenge Tour
The IGT Challenge Tour is operated by certified PGA and R&A individuals and is made up of a series of 54-hole events that have a cut after two rounds of play. This tour is a direct feeder to the Big Easy Tour and also consists of 54-hole events with a cut after two rounds. The cost for membership is only $150 and even amateurs are allowed to earn up to $1,000 by playing in events if they don't yet have professional status.
GProTour
The GProTour began in 2013 and is a regionally based tour that serves North Carolina, South Carolina, and Georgia. Like other tours, the GProTour has a 54-hole format with a 36-hole cut. A season consists of around 20 events with each having a purse in the $60,000- $70,000 range. Events are played at courses such as Albemarle Plantation and Mimosa Hills GOlf & Country Club.
New members to the GProTour will pay $1,099 for a yearly membership. Each event also has three spots devoted to amateurs, where a $275 entry fee will get you into the field.
 
Epson Tour
The Epson Tour is the official development tour for the LPGA Tour. Up until 2021, it was known at the Symetra Tour and has graduated great players that have gone onto the LPGA including Nelly Korda, Stacy Lewis, Christina Kim, and countless others. The Epson Tour lowered its entry fee to $450 per event with winner shares hovering around $50,000 for a tournament.
As a direct line to the LPGA Tour, the Epson Tour fields the best female players in the world that are nearly ready to make the jump to the highest level. Events are held at top-tier courses such as French Lick Resort and Sweetgrass Golf Club.
 
Alps Tour
The Alps Tour is a developmental mini-tour that serves Austria, France, Italy,Switzerland, Belgium, Spain, Slovenia, Morocco, and Egypt and is a direct feeder to the DP World Tour. The Alps Tour season consists of 18 events which span over many of the countries listed and the field size is typical in the 120-144 player range. The top-40 players make the cut after two rounds (three rounds total) and the minimum prize money is around $40,000. The 2022 season concludes at the Alps Tour Grand Final and takes place at Modena Golf & Country Club in Italy.
Conclusion
As the game of golf continues to grow, the number of tours and organizations offering players the opportunity to compete grows. If your aspirations are to be a professional player on the PGA or LPGA Tour, mini-tours are great places to begin your journey.