PGA Championship Winners: A Complete List, Plus Prize Money
Updated May 22, 2023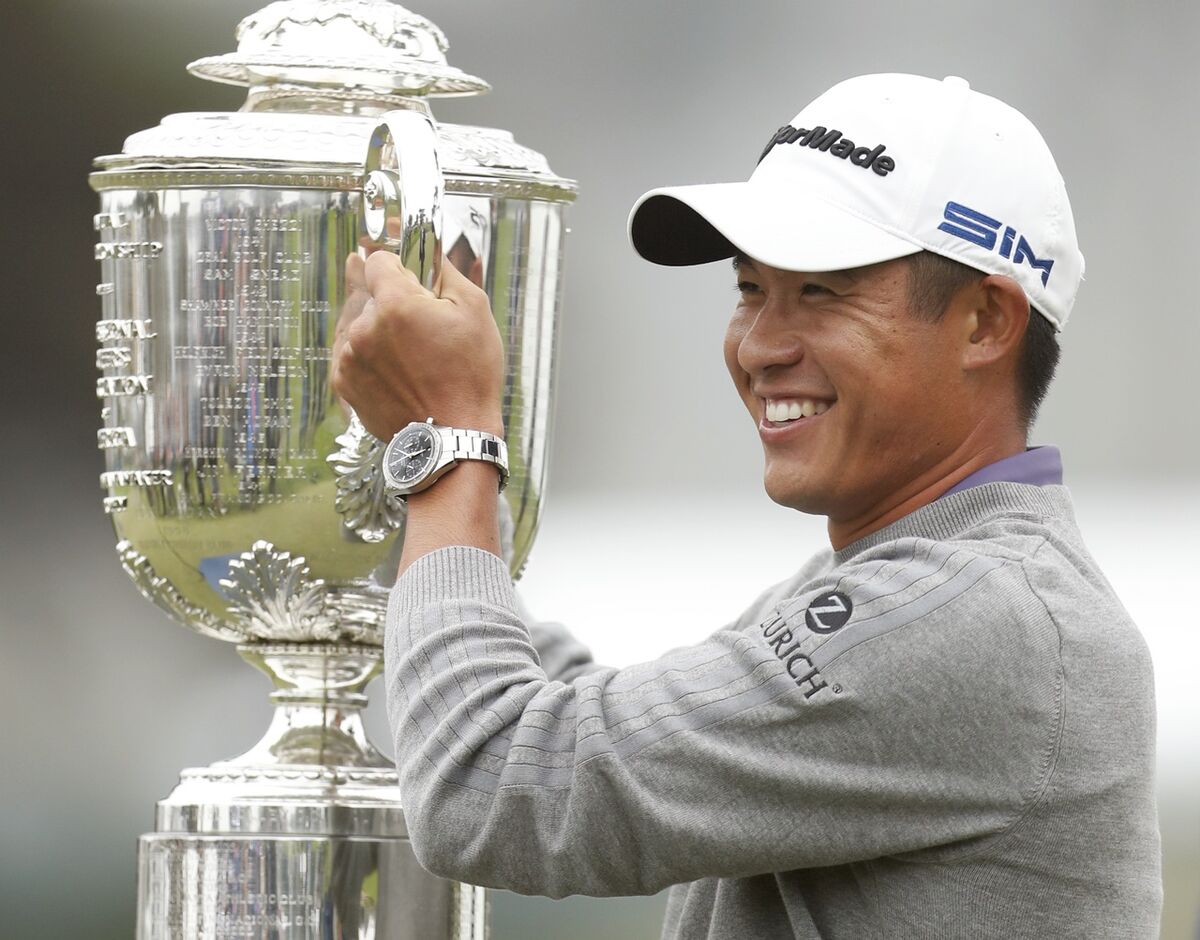 The PGA Championship is the second major of the season and is highly regarded as having the toughest field of any golf tournament on the schedule each year. The tournament has been contested since 1916. Here is an overview of every winner in history along with host venues, score, and prize money.
PGA Championship Fun Facts
Up until 1958, the PGA Championship was played as a match play tournament. During that stretch of the first 41 years of the event's existence, Walter Hagen won a record five times (1921, 1924, 1925, 1926, and 1927) while Gene Sarazen won three times (1922, 1923, and 1933).
From 1916-22, the PGA Champion took home $500 for their efforts, in addition to the Wanamaker Trophy, but that winning payday doubled to $1,000 in 1923. 1960 marked the first year the winner's share went over $10,000 when Jay Herbert took home $11,000 for his victory. In 1983 the winner's check went over $100,000 for the first time, and 2003 was the first year the winner received over $1 million.
Phil Mickelson's historic win in 2021, when he became the oldest major winner in history also marked the first time the PGA Championship winner won over $2 million.
In the history of the PGA Championship, the winner's share has decreased from the previous year only three times:
1957 to 1958
1945 to 1946
1941 to 1942
Here are the PGA Championship winners by year along with the host course, final score, and winner's earnings.
| | | | | |
| --- | --- | --- | --- | --- |
| Year | Winner | Course | Score (to par) | Winner's Prize |
| 2023 | Brooks Koepka | Oak Hill | 271 (-9) | $3,150,000 |
| 2022 | Justin Thomas | Southern Hills | 275 (-5) | $2,700,000 |
| 2021 | Phil Mickelson | The Ocean Course (Kiawah Island) | 282 (-6) | $2,160,000 |
| 2020 | Collin Morikawa | TPC Harding Park | 267 (-13) | $1,980,000 |
| 2019 | Brooks Koepka | Bethpage Black | 272 (-8) | $1,980,000 |
| 2018 | Brooks Koepka | Bellerive CC | 264 (-16) | $1,980,000 |
| 2017 | Justin Thomas | Quail Hollow GC | 276 (-8) | $1,890,000 |
| 2016 | Jimmy Walker | Baltusrol GC | 266 (-14) | $1,800,000 |
| 2015 | Jason Day | Whistling Straits | 268 (-20) | $1,800,000 |
| 2014 | Rory McIlroy | Valhalla GC | 268 (-16) | $1,800,000 |
| 2013 | Jason Dufner | Oak Hill CC | 270 (-10) | $1,445,000 |
| 2012 | Rory McIlroy | The Ocean Course | 275 (-13) | $1,445,000 |
| 2011 | Keegan Bradley | Atlanta Athletic Club | 272 (-8) | $1,445,000 |
| 2010 | Martin Kaymer | Whistling Straits | 277 (-11) | $1,350,000 |
| 2009 | Y.E. Yang | Hazeltine National | 280 (-8) | $1,350,000 |
| 2008 | Padraig Harrington | Oakland Hills CC | 277 (-3) | $1,350,000 |
| 2007 | Tiger Woods | Southern Hills CC | 272 (-8) | $1,260,000 |
| 2006 | Tiger Woods | Medinah CC | 270 (-18) | $1,224,000 |
| 2005 | Phil Mickelson | Baltusrol GC | 276 (-4) | $1,170,000 |
| 2004 | Vijay Singh | Whistling Straits | 280 (-8) | $1,125,000 |
| 2003 | Shaun Micheel | Oak Hill CC | 276 (-4) | $1,080,000 |
| 2002 | Rich Beem | Hazeltine National | 278 (-10) | $990,000 |
| 2001 | David Toms | Atlanta Athletic Club | 265 (-15) | $936,000 |
| 2000 | Tiger Woods | Valhalla GC | 270 (-18) | $900,000 |
| 1999 | Tiger Woods | Medinah CC | 277 (-11) | $630,000 |
| 1998 | Vijay Singh | Sahalee GC | 271 (-9) | $540,000 |
| 1997 | Davis Love III | Winged Foot | 269 (-11) | $470,000 |
| 1996 | Mark Brooks | Valhalla GC | 277 (-11) | $430,000 |
| 1995 | Steve Elkington | Riviera CC | 267 (-17) | $360,000 |
| 1994 | Nick Price | Southern Hills CC | 269 (-11) | $310,000 |
| 1993 | Paul Azinger | Inverness Club | 272 (-12) | $300,000 |
| 1992 | Nick Price | Southern Hills CC | 278 (-6) | $280,000 |
| 1991 | John Daly | Crooked Stick GC | 276 (-12) | $230,000 |
| 1990 | Wayne Grady | Shoal Creek CC | 282 (-6) | $225,000 |
| 1989 | Payne Stewart | Kemper Lakes GC | 276 (-12) | $200,000 |
| 1988 | Jeff Sluman | Oak Tree GC | 272 (-12) | $160,000 |
| 1987 | Larry Nelson | PGA National | 287 (-1) | $150,000 |
| 1986 | Bob Tway | Inverness Club | 276 (-8) | $145,000 |
| 1985 | Hubert Green | Cherry Hills CC | 278 (-10) | $125,000 |
| 1984 | Lee Trevino | Shoal Creek CC | 273 (-15) | $125,000 |
| 1983 | Hal Sutton | Riviera CC | 274 (-10) | $100,000 |
| 1982 | Raymond Floyd | Southern Hills CC | 272 (-8) | $65,000 |
| 1981 | Larry Nelson | Atlanta Athletic Club | 273 (-7) | $60,000 |
| 1980 | Jack Nicklaus | Oak Hill CC | 274 (-6) | $60,000 |
| 1979 | David Graham | Oakland Hills GC | 272 (-8) | $60,000 |
| 1978 | John Mahaffey | Oakmont CC | 276 (-8) | $50,000 |
| 1977 | Lanny Wadkins | Pebble Beach | 282 (-6) | $45,000 |
| 1976 | Dave Stockton | Congressional CC | 276 (+1) | $45,000 |
| 1975 | Jack Nicklaus | Firestone CC | 276 (-4) | $45,000 |
| 1974 | Lee Trevino | Tanglewood CC | 276 (-4) | $45,000 |
| 1973 | Jack Nicklaus | Canterbury GC | 277 (-7) | $45,000 |
| 1972 | Gary Player | Oakland Hills CC | 281 (+1) | $45,000 |
| 1971 | Jack Nicklaus | PGA National | 281 (-7) | $40,000 |
| 1970 | Dave Stockton | Southern Hills CC | 279 (-1) | $40,000 |
| 1969 | Raymond Floyd | NCR CC | 276 (-8) | $35,000 |
| 1968 | Julius Boros | Pecan Valley CC | 281 (+1) | $25,000 |
| 1967 | Don January | Columbine CC | 281 (-7) | $25,000 |
| 1966 | Al Geiberger | Firestone CC | 280 (E) | $25,000 |
| 1965 | Dave Marr | Laurel Valley CC | 280 (-4) | $25,000 |
| 1964 | Bobby Nichols | Columbus CC | 271 (-9) | $18,000 |
| 1963 | Jack Nicklaus | Dallas Athletic Club | 279 (-5) | $13,000 |
| 1962 | Gary Player | Aronimink GC | 278 (-2) | $13,000 |
| 1961 | Jerry Barber | Olympia Fields CC | 277 (-3) | $11,000 |
| 1960 | Jay Herbert | Firestone CC | 281 (+1) | $11,000 |
| 1959 | Bob Rosburg | Minneapolis GC | 277 (-3) | $8,250 |
| 1958 | Dow Finsterwald | Llanerch CC | 276 (-4) | $5,500 |
| 1957 | Lionel Hebert | Miami Valley CC |   | $8,000 |
| 1956 | Jack Burke Jr. | Blue Hill CC |   | $5,000 |
| 1955 | Doug Ford | Meadowbrook CC |   | $5,000 |
| 1954 | Chick Harbert | Keller GC |   | $5,000 |
| 1953 | Walter Burkemo | Birmingham CC |   | $5,000 |
| 1952 | Jim Turnesa | Big Spring CC |   | $3,500 |
| 1951 | Sam Snead | Oakmont CC |   | $3,500 |
| 1950 | Chandler Harper | Scioto CC |   | $3,500 |
| 1949 | Sam Snead | Hermitage CC |   | $3,500 |
| 1948 | Ben Hogan | Norwood Hills CC |   | $3,500 |
| 1947 | Jim Ferrier | Plum Hollow GC |   | $3,500 |
| 1946 | Ben Hogan | Portland GC |   | $3,500 |
| 1945 | Byron Nelson | Moraine CC |   | $3,750 |
| 1944 | Bob Hamilton | Manito Golf & CC |   | $3,500 |
| 1943 | No Championship | World War II |   |   |
| 1942 | Sam Snead | Seaview CC |   | $1,000 |
| 1941 | Vic Ghezzi | Cherry Hills CC |   | $1,100 |
| 1940 | Byron Nelson | Hershey CC |   | $1,100 |
| 1939 | Henry Picard | Pomonok CC |   | $1,100 |
| 1938 | Paul Runyan | Shawnee CC |   | $1,100 |
| 1937 | Denny Shute | Pittsburgh Field Club |   | $1,000 |
| 1936 | Denny Shute | Pinehurst CC |   | $1,000 |
| 1935 | Johnny Revolta | Twin Hills CC |   | $1,000 |
| 1934 | Paul Runyan | Park CC |   | $1,000 |
| 1933 | Gene Sarazen | Blue Mound CC |   | $1,000 |
| 1932 | Olin Dutra | Keller GC |   | $1,000 |
| 1931 | Tom Creavy | Wannamoisett CC |   | $1,000 |
| 1930 | Tommy Armour | Fresh Meadows CC |   | $1,000 |
| 1929 | Leo Diegel | Hillcrest CC |   | $1,000 |
| 1928 | Leo Diegel | Five Farms CC |   | $1,000 |
| 1927 | Walter Hagen | Cedar Crest CC |   | $1,000 |
| 1926 | Walter Hagen | Salisbury GL |   | $1,000 |
| 1925 | Walter Hagen | Olympia Fields CC |   | $1,000 |
| 1924 | Walter Hagen | French Lick Spgs |   | $1,000 |
| 1923 | Gene Sarazen | Pelham CC |   | $1,000 |
| 1922 | Gene Sarazen | Oakmont CC |   | $500 |
| 1921 | Walter Hagen | Inwood CC |   | $500 |
| 1920 | Jock Hutchison | Flossmoor CC |   | $500 |
| 1919 | James M. Barnes | Engineers CC |   | $500 |
| 1918 | No Championship | World War I |   | $500 |
| 1917 | No Championship | World War I |   | $500 |
| 1916 | James M. Barnes | Siwanoy CC |   | $500 |