Yamaha Golf Carts vs. E-Z-GO Golf Carts: Key Differences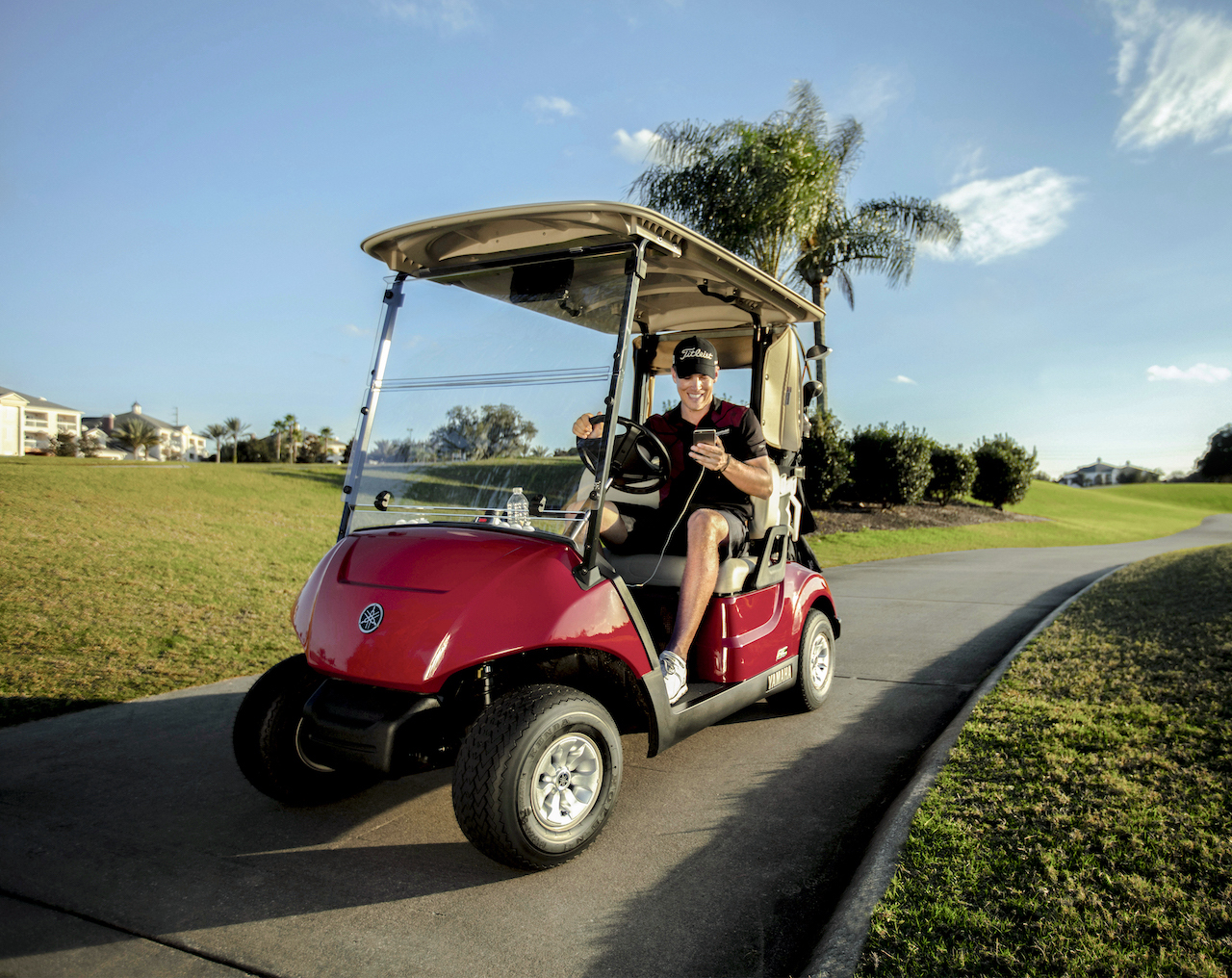 If you find yourself in the market for your own personal golf cart, or if you're in line to replace your current course's fleet, Yamaha and E-Z-GO will be two of the main manufacturers you'll have to choose from. So which one is best? Ultimately, that's up to the person making the investment. To help you along, it's good to know some of the key differences between Yamaha and E-Z-GO.
Just like purchasing a car, manufacturers offer different features to appeal to buyers. While both of these brands are among the highest of quality you can buy, here's what separates them from one another.
Exterior
Yamaha models offer a bit more when it comes to bumpers. Front-ends will have a larger plastic bumper in the front that sits between the tires. Rear bumpers are designed in a way that they wrap around a bit more. Depending on how good of a golf cart driver you are, the additional protection may save you a few bucks along the way.
E-Z-GO styling typically has the front and rear ends set back behind the tires. It tends to be more of a traditional look that many people think of when envisioning a golf cart. Again, with the tires more exposed it could lead to some additional repairs along the way.
The roof of Yamaha golf carts have a rain gutter system which drains water away from the top and down to the bottom of the cart. E-Z-GO has a more traditional roof which does not have a gutter system. This is a factor you wouldn't notice unless you're in heavier rains.
Yamaha vs. E-Z-GO at a Glance
| | | |
| --- | --- | --- |
| Feature | Yamaha | E-Z-GO |
| Warranty | 4-year limited | 3-year limited |
| Console | Four cup holders (varying sizes); additional "catch area"; driver & passenger cubbies | Four cup holders (one size); driver & passenger cubbies |
| Roof | Gutter system with water drainage | No gutter system |
| Style | Larger, wrap-around bumpers | Traditional bumpers, tires more exposed |
| Price Range | $8,150-$8,500 | $7,400-$9,200 |
Interior
Yamaha made big changes to the consoles of their golf carts a few years ago. They now resemble a console that's similar to what you would find in your car. There is room for four cups (varying sizes) and additional "catch" areas for golf balls and accessories that you require for your round. With the increased console size, Yamaha golf carts do have slightly less interior space to move around.
E-Z-GO has a more traditional console setup on some models, with four same-sized cup holders. With E-Z-GO not having the expanded console, you have to rely on the driver and passenger cubbies to house your accessories. With the traditional console you do, however, gain a little bit of interior space.
As far as seating space goes, Yamaha golf carts do have more space (just under 4") of seating. The main factor here is if you're buying the cart for yourself, or if you anticipate having a passenger with you. E-Z-GO seating is just as comfortable, you'll just be a little closer to your playing partner if you have one.
Parts, Maintenance, and Warranty
One of the downfalls of Yamaha golf carts is that replacement parts and maintenance do tend to be a higher cost. E-Z-GO parts tend to be in higher supply and easier to obtain. It is recommended that you always have a certified dealer perform the more complex repairs no matter what manufacturer you choose.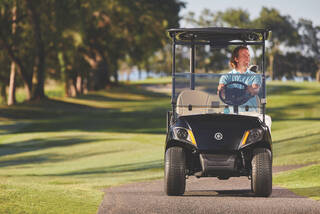 Yamaha golf carts come with a 4-year limited warranty, while E-Z-GO golf carts include a 3-year limited warranty.
Pricing
Here are the most popular golf cart options from Yamaha and E-Z-GO.
E-Z-GO
Valor (Electric): $7,399
Valor (Gas): $7,499
Freedom TXT (Gas or Electric): $8,399
Freedom RXV (Gas): $8,999
Freedom RXV (Electric): $9,199
Yamaha
Drive 2 (Gas): $8,146
Drive 2 (Electric): $8,467
Overall
It's important to figure out exactly what your purpose for your golf cart is. Yamaha and E-Z-GO are both reputable brands that are major players in the golf cart world. Yamaha has fewer models to choose from, but tends to cater more towards details and designs. E-Z-GO offers several models to appeal to different budgets, wants, and needs.