Smart & Stylish Guide to Golf Wear for Women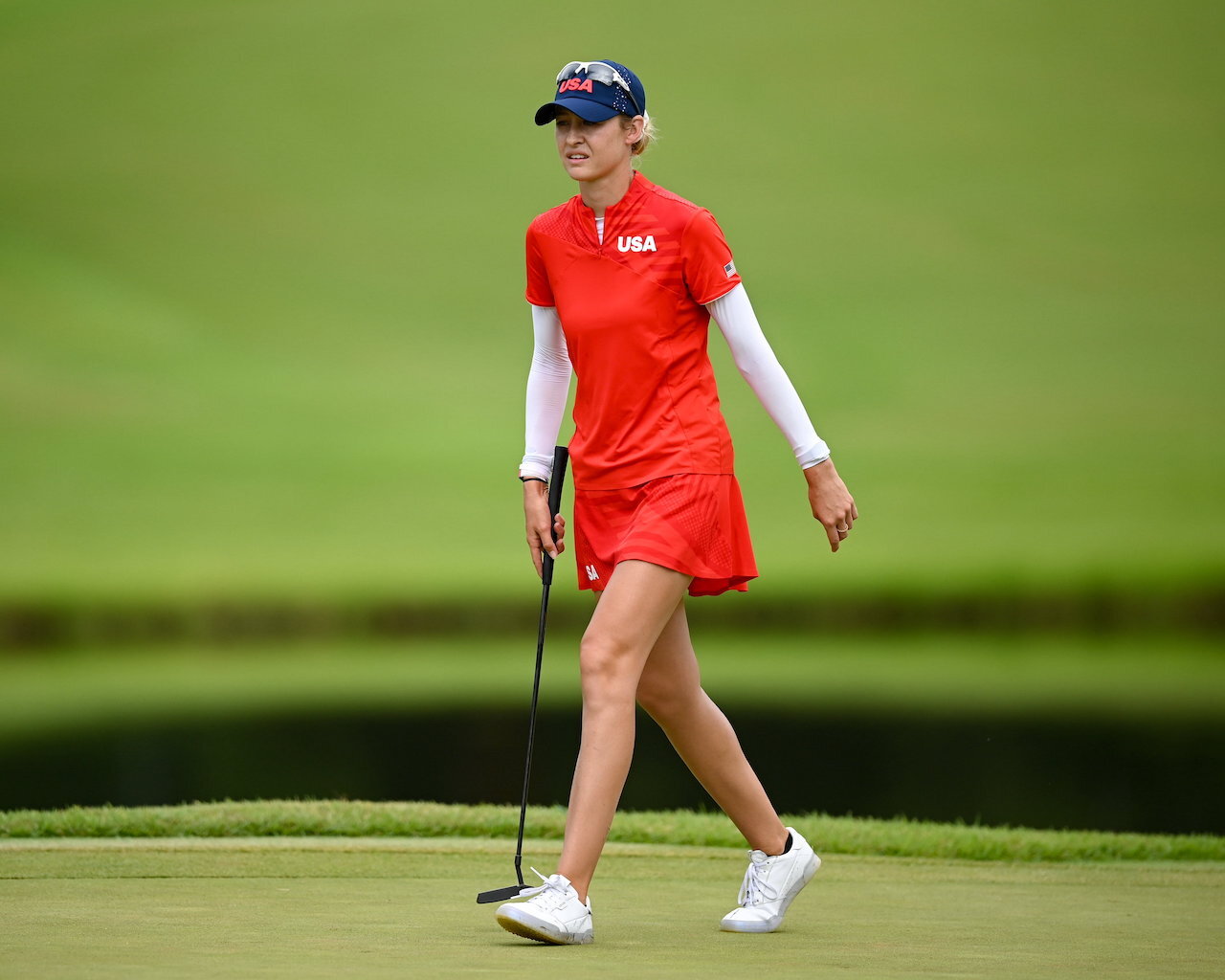 What do women wear to the golf course? With so many golf clothing options now, it's easier than ever for women to wear smart and stylish golf attire. Let's take a look at some stylish women's golf clothing, from women's golf pants and shorts to polos, shoes and gloves.
Stylish Women's Golf Clothes
Women's golf attire covers a much broader spectrum than men's attire. If you have ever watched the LPGA Tour, you've seen women wear whatever looks "classy." Shorts, skorts, sleeves, no sleeves, capri pants, and much more are all well within reason.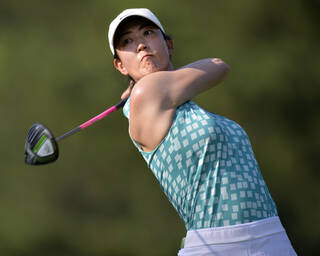 Here's a good rule of thumb for women: If the clothing brand is a recognized golf wear company, it is acceptable to wear on the course. Annika Sorenstam, when playing, wore Cutter and Buck clothing. Her tops ranged from mock turtles to V-neck T-shirts, both of which are acceptable for women. Tiger Woods and Phil Mickelson are among the more notable pros who adopted mock necks into their apparel wear, but neither would be allowed to wear a V-neck shirt.
Women's Golf Shorts
Women's golf shorts are pretty much always acceptable, with some parameters. Some country clubs may have a dress code that states the inseam length of shorts, indicates the necessity of a collared shirt, ban skirts or skorts, require belts, ban flip-flops, the list can go on.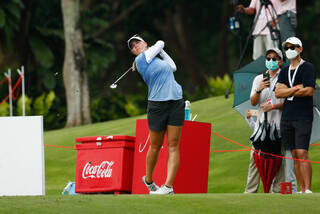 To be on the safe side, always wear shorts with an inseam that is at least five inches long; some clubs may require six or eight inches at a minimum. Wear shorts that do not show too much skin and are roomy. Stay away from any shorts or tops that are tight-fitting or binding.
Capris are always a good choice since they aren't as hot as full-length pants, and you never have to worry that they're too short.
When it comes to colors and patterns, anything goes. Solids are always a good bet, but madras, checks, and plaids are also popular. In golf, the clothes must fit a particular code, but the colors and patterns need not. A club will be much more concerned about "daisy dukes" than about loud colors or patterns. Short shorts are likely to get you escorted off the property or forced to purchase proper attire at the overpriced pro shop.
Women's Golf Polos and Shirts
Women's golf tops run the gamut. As mentioned before, women have a virtual carte blanche to select a top as long as it's not form-fitting and covers the midriff. Women usually wear a collared shirt, but it can have buttons or a V-neck, sleeves or no sleeves. Women can also wear nice golf T-shirts (not Fruit of the Loom). Many golf apparel companies have begun to make their women's apparel more stylish, using higher-quality material to make shirts with a cleaner cut, either with a crew neck or a V-neck.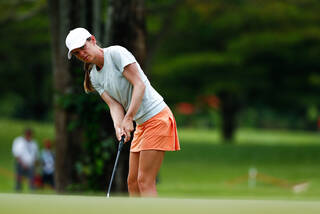 The length of women's shirts varies with each manufacturer. The trend has been moving toward shirts that hit at the hip line and therefore are not tucked in. Some lines, such as Polo Golf, make shirts that are longer and are meant to be tucked in; they are long enough that the movement of the golf swing during play does not cause them to come untucked. Once again, always check the dress code of the club you're playing.
Cold Weather Women's Golf Attire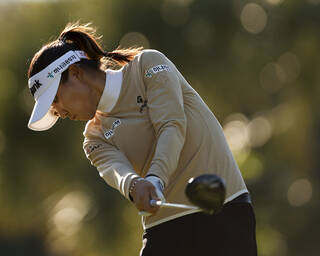 Layering can be your best friend on the golf course. Depending on where you're playing, some areas can see 10 to 20 degree jumps in temperature from the time you tee off to the time you finish your round. Consider layering a sweater over warm compression sleeves, while also tossing a top in your golf bag in case it gets too warm. A vest or a light jacket is also a great way to keep you warm in the morning.
Women's Golf Rain Gear
Long gone are the days when women were forced to wear large, baggy rain pants to keep playing in a drizzle. A pair of fitted, stylish rain pants is a great article to keep in your golf bag.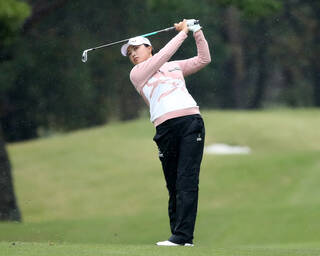 Additionally, rain repellant tops are also now more stylish than ever before. Long-sleeve quarter zip tops, vests, and form-fitting jackets are all great pieces to consider to keep you dry and looking good.
Stylish Golf Shoes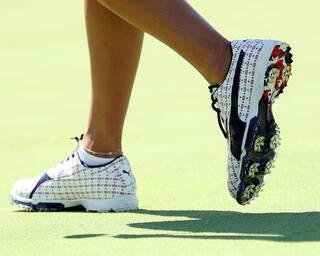 Women's golf shoes are the final piece of the outfit, and in some cases, where the outfit starts. It's important that your golf shoes are functional and have good traction, but they should also be an extension of your fashion. A classic saddle-style shoe is always acceptable, but something with some flare or a fun design is more than encouraged.
Shopping Tips
If you prefer golf clothes that you can wear off the golf course too, or want to find something you already own that you can wear on the course, keep one word in mind: conservative. Check out an LPGA televised event or pick up a golf publication to help get a feel for what is appropriate and current.