The Best Ways to Clean Golf Grips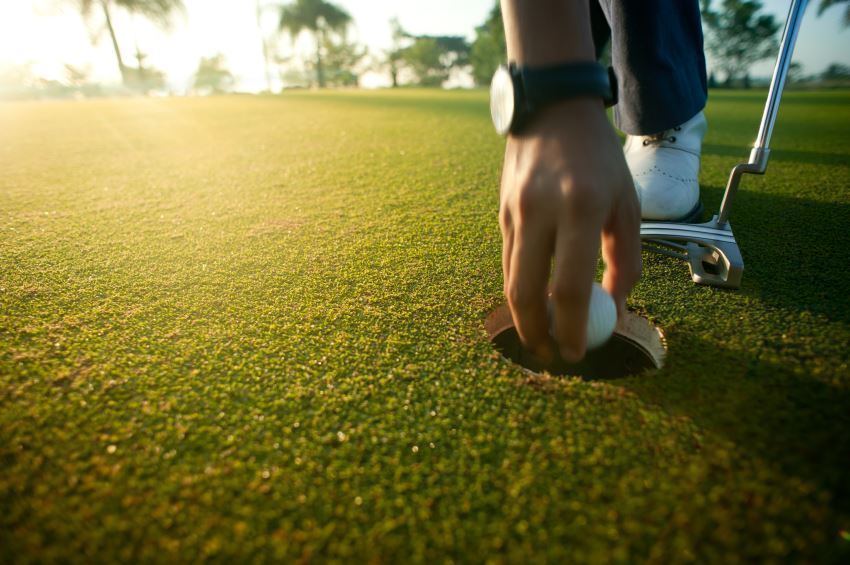 Golf clubs are an expensive investment. Many golfers spend $750 or more on their clubs, and it's not unusual to spend double that amount. In order to make the clubs last 10 years or more, you have to maintain them. That includes keeping the grips free of dirt and debris.
Spray Bottle
Your clubs get grimy and gritty after just a round or two, especially in the heat of summer. In order to keep your clubs in top shape, use a spray bottle on your grips. Give about three or four pushes to get the grips wet and dry them off with a towel or rag.
Warm Water and Soap
Get a bucket and fill it with warm water and soap. Take a rag and dip it in the bucket and wipe down the length of the grips. Take another rag, soak it in water and wipe to remove the residue. Then dry the grip with a towel. You should do this every month or so if you play three times a week or more.
Using Household Cleaners
If you want to give your clubs a thorough cleaning after the warm water and soap, take a household cleaner like Windex and spray it on your grips. This will break up the dirt and oil below the surface and return the grips to almost-new condition. But it's important to rinse off the remnants with water--Windex contains ammonia, which will dry out the grips and make them feel hard and brittle.