List of Golfers Who Have Made an Albatross at a Major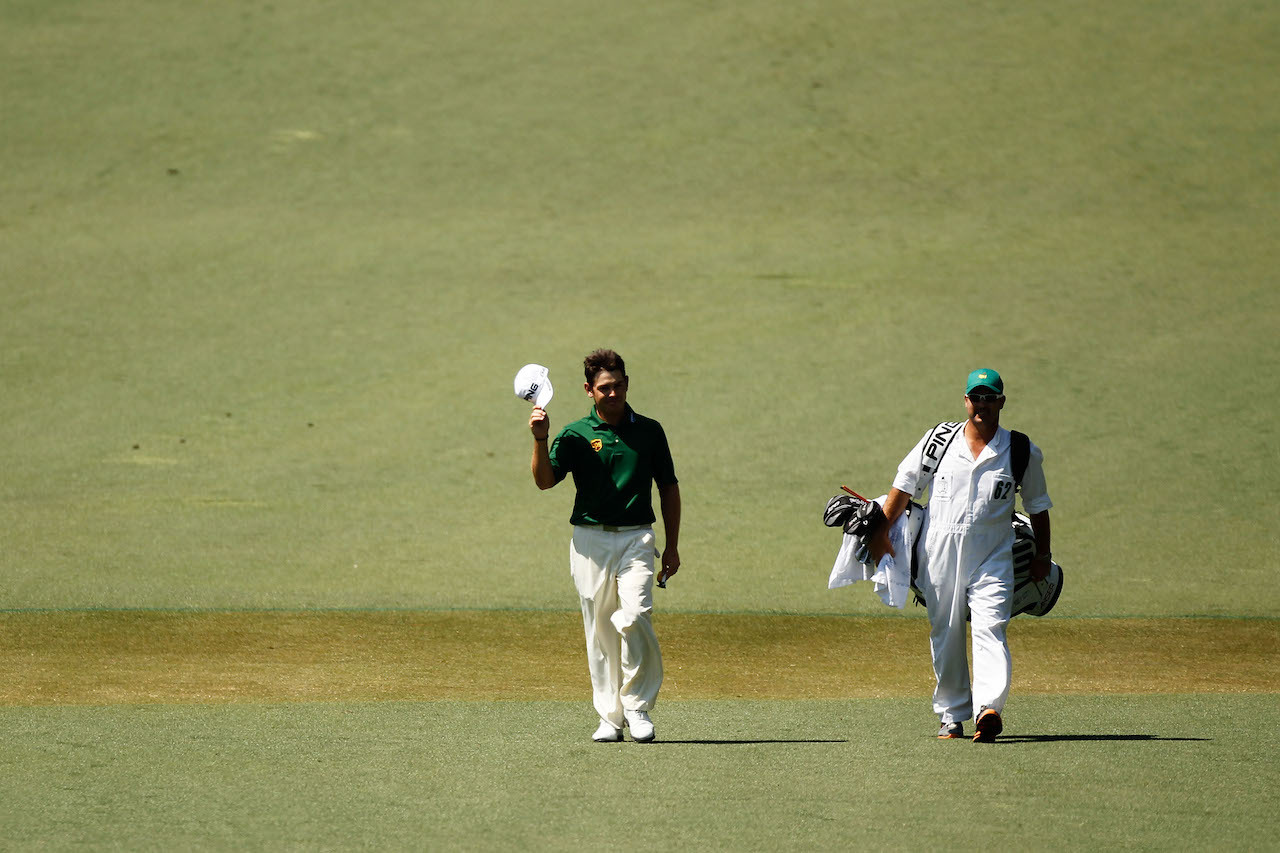 An albatross, sometimes called a double-eagle, is a score of three under par for an individual hole. An incredibly rare feat, an albatross has only been made a handful of time at any of the fours Majors - the Masters, U.S. Open, British Open, and PGA Championship.
This score is achieved in one of two ways: a hole-in-one on a par-4, or a 2 on a par-5. The most common way to make an albatross is getting the ball in the cup in two shots on a par-5. To date, this is how every albatross at a Major has been achieved. The only golfer to have made more than one albatross at a Major (instantly becoming the answer to a trivia question) is Jeff Maggert.
The Masters
An albatross has been made at the Masters four times.
Gene Sarazen (1935)
Bruce Devlin (1967)
Jeff Maggert (1994)
Louis Oosthuizen (2012)
U.S. Open
The U.S. Open has seen three golfers make an albatross.
Chen Tze-Chung (1985)
Shaun Micheel (2010)
Nick Watney (2012)
British Open
The Open Championship, also known as the British Open, is the oldest of the four Majors and has seen the most golfers make an albatross. However, despite being held since 1860, all but one albatross has been scored at the British Open has occurred since 1972.
Young Tom Morris (1870)
Johnny Miller (1972)
Bill Rogers (1983
Manny Zerman (2000)
Jeff Maggert (2001)
Greg Owen (2001)
Gary Evans (2004)
Paul Lawrie (2009)
PGA Championship
The PGA Championship has witnessed three albatrosses.
Darrell Kestner (1993)
Per-Ulrick Johansson (1995)
Joey Sindelar (2006)