Symptoms of a Torn Pectoral Muscle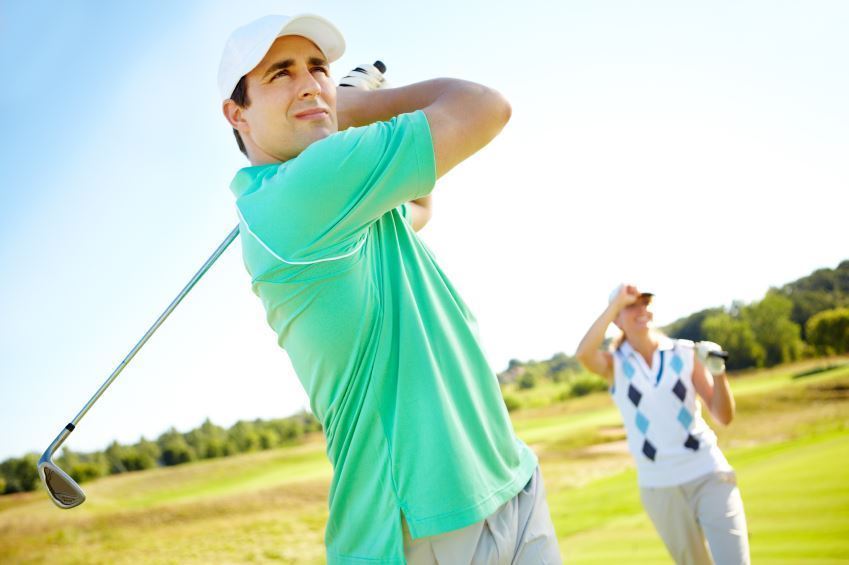 Torn, or "strained," muscles can happen after a particularly hard swing or after a few too many holes in a single day. But few people can distinguish between a "torn" muscle and an overexerted muscle, often to their detriment. Knowing the difference between a muscle that is fatigued and one that is damaged can be simple if you know the symptoms and follow some basic diagnostic advice.
Knots
Check for knots in your pectoral muscle. When a muscle band is damaged, the body asks other muscles to take over the job of, and protect, the damaged muscle. The result is a "knot" of muscles over or near the affected area. Fatigued muscles do not cause other muscles to knot up.
Pain
Check the muscle for painful areas. Sometimes the affected area can be relatively small so check with care. Torn muscles are damaged and as such the nerves are sensitive to swelling and pressure, a certain sign that your pectoral muscle is torn.
Swelling
Examine the area for swelling. If one of your pectoral muscles is swollen, then it is highly likely that you have a torn muscle. This, coupled with knots and pain, definitely indicates a strained muscle.