Best Hydrating Techniques For Golfers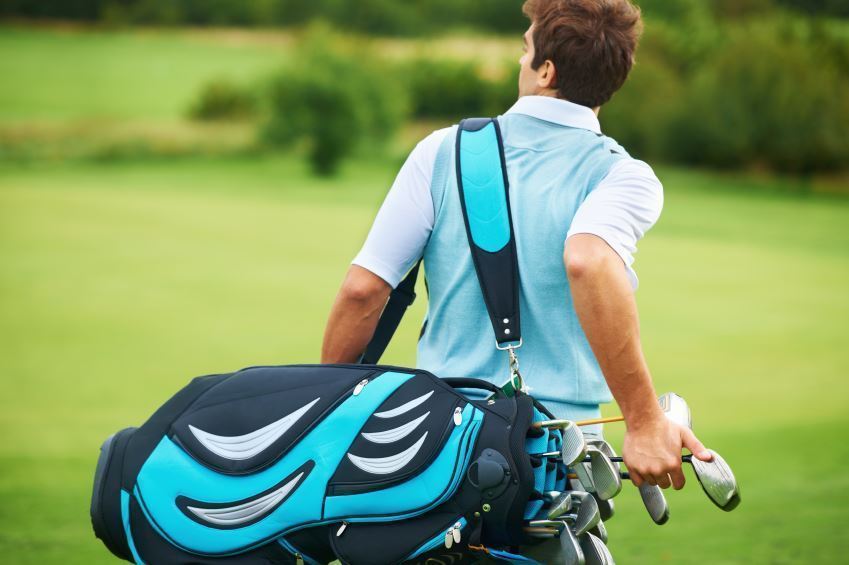 When it comes to staying hydrated when playing a sport, most people don't give much thought to golf. Football players need water and Gatorade when training in the heat of summer. Basketball players constantly need water as they run up and down the court. But golf? It's a walk in the park, right? Wrong. Staying hydrated during a round of golf is very important especially when the game is played in the heat of the summer months.
The Night Before
Prepare for your round the night before. You are about to play a match where you will walk four to six miles in a four- to five-hour period. Make sure that your body starts out properly. You should drink two bottles of water in the four hours before you go to sleep.
Match Day
As you get up for your match, make sure that you eat a protein-oriented breakfast that includes one bottle of water. If possible, avoid your morning cup of coffee because that drink is a diuretic and will dehydrate you. As you start playing, try to have about one bottle of water every hour. That means you will drink four or five additional bottles during the match itself. Remember to take a snack with you. You should eat a healthy snack like fruit or a turkey sandwich some time during the back nine so that you have enough energy to finish your match in good shape.
After the Match
When you are playing in extreme heat, the natural reaction for a lot of golfers is to head to the nineteenth hole and drink a beer or two. There is nothing wrong with having a drink after the match, but if the temperature is 90-degrees plus you should have at least one more bottle of water before you take an alcoholic drink. Your body will continue to use the water for at least 45 minutes after you have stopped playing and the alcohol will dehydrate you. Have another bottle of water before you order that beer.