Best Range Games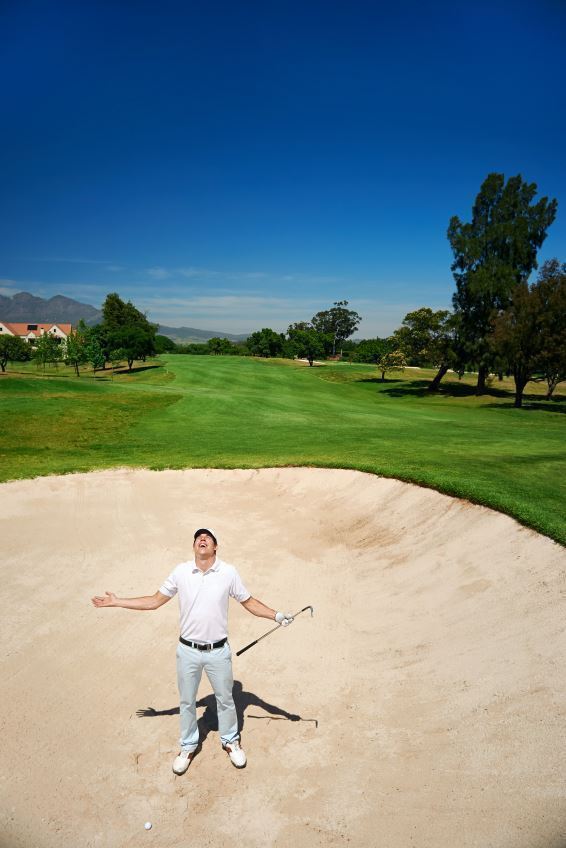 Here's a fact. Most golfers love the idea of going to the driving range and practicing their swing. However, most golfers buy a bucket of balls and just start bombing away. That's better than nothing, but you can make better use of your time (and money) by engaging in specific exercises and games when you go to the driving range.
Nine Ball Rapid Fire
Start with your 9-iron. Most golf pros agree it is best to start out with your short irons when you get to the driving range and work your way up to the long irons and then the woods. Take your 9-iron and take nine golf balls. From the mat---and not the tee---hit those nine balls onto the first practice green, which should be directly in front of you and about 120 yards away. Do this in rapid succession. The idea is to build an easy and repeatable swing. Count how many of the nine balls land on the green. If you are at the range with a playing partner, the one with the most green hits wins.
Up the Ladder
Take each of your clubs out of your bag. In this game, you will start with your 9-iron, then move to your 8- and make sure you use all your irons along with your 3-wood and driver. The idea is to hit it straight while getting the most out of your club. You have to hit first with your 9-iron and then exceed the distance of that shot while keeping it in bounds with your 8-iron. Then you must do the same with your 7-iron and so on all the way through the 3-iron. After you finish with that club, it's on to the 3-wood and the driver. You and your playing partner have five minutes to see how far up the ladder you can go. The instant you hit a shot that is out of bounds or does not exceed the distance of the shot that preceded it, you must begin again with the 9-iron. The one who gets the furthest at the end of the five minutes wins.
Repeat the Swing
Building a repeatable swing should be any golfer's goal when at the driving range. Take your 5-iron and 10 balls. Pick out a spot about 150 yards away. This should be easy because of the markings on the range. Try to hit that sign and then repeat the swing and try to hit that sign again. If you can hit it two or three times---or even come close---you are building a repeatable swing. Compare your score with your playing partner's. The one who hits the sign the most wins the contest.