Golf Rules on Moving Loose Impediments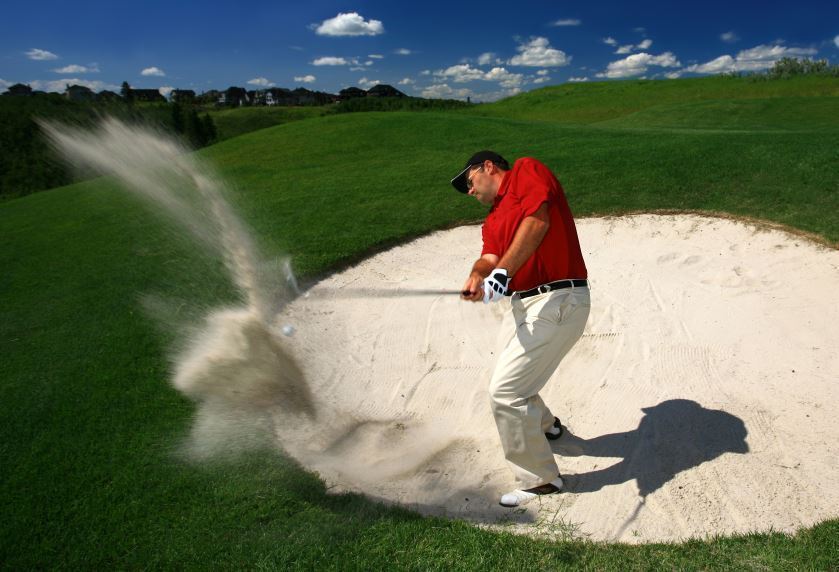 The definition of a loose impediment is something that is not fixed or growing. Because golf is played outside, it is impossible to not come in contact with loose impediments during a round. The rule can be confusing, so knowing what is and what isn't a loose impediment can help you remove objects around the golf ball and save strokes.
Loose Impediments
Twigs, stones, fallen branches, leaves and living creatures are considered loose impediments as long as they are neither embedded or growing into the ground nor stuck on the golf ball.
Moving Loose Impediments
Under the rule of golf 23-1 any loose impediment can be removed from around the golf ball if both the ball and loose impediment are not in a hazard. For example, if a ball comes to rest in the rough and there are leaves all around, the golfer can clear away the leaves and not incur a penalty. If the ball comes to rest in a bunker and there are leaves all around, the golfer can not clear away the leaves because both are in the same hazard.
Penalties
When clearing away loose impediments a golfer must be careful that the loose impediments being cleared away do not cause the ball to move.
If movement of the ball occurs because of the removal of loose impediments the golfer must replace the ball and incur a one stroke penalty.
But, if the ball is on the putting green and it moves because the golfer is clearing loose impediments, there is no penalty provided the ball is replaced to its original position.