Keys to Efficient Practice
Updated July 19, 2009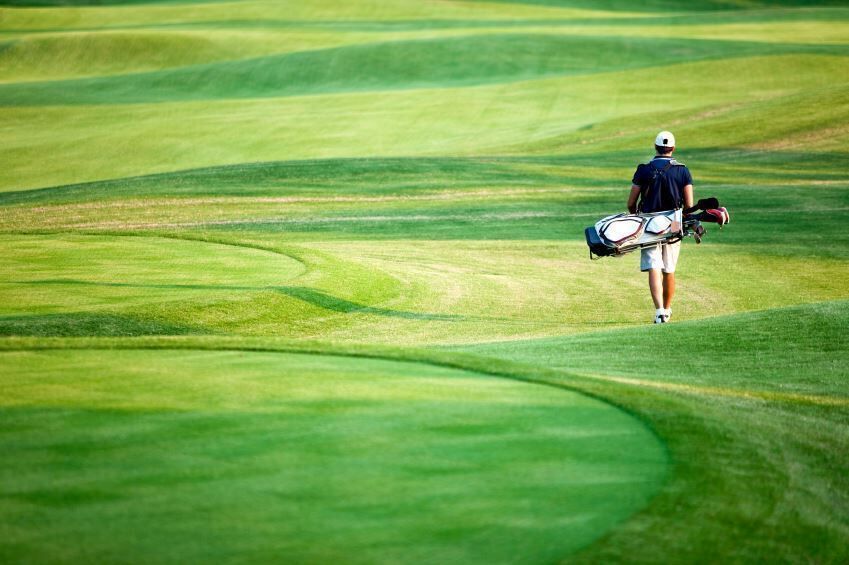 Many golfers pay attention to all the details of the game once they get on the golf course. However, their time on the practice tee often turns into a session of trying to bomb the ball as far as they can or working on their approach shots. One of the keys to making progress in the game is making efficient use of practice time by trying to gain expertise in as many different shots as possible.
If you have time to spend one hour at the driving range, pick out the six clubs you hit with the most regularity and use each one for 10 minutes. For example, you may want to spend 10 minutes hitting your driver. Go through a checklist to make sure your grip, stance and alignment are correct. Then concentrate on your stroke. You may want to hit your 3-iron for a 10-minute workout as well. The 3-iron requires great concentration because it is a heavier iron and you have to make sure you take a full swing if you are going to hit the ball competently. In addition to hitting it straight, you may also want to work on hitting a fade and a draw since you will be facing so many dogleg holes. Make a plan for all the clubs you hit regularly.
When you are at the driving range, you are under no time constraints, nor are you involved in a pressure-filled match. You are trying to work on shots you will have to hit during your match. For example, you may find yourself with a key shot from a fairway or green-side bunker. You may struggle in both of these hazards. Instead of hitting off the mat at the range, go into their bunkers. Many driving ranges will have two bunkers or more to hit out of. This will give you the opportunity to improve your play in both of those areas.
Putting practice is difficult since so much of a part of that game is mental. Your putting stroke is usually tempered by the position you are in during a match or tournament. You may be the kind of golfer who gets charged up by a long birdie putt or you may get nervous when you have a 4-footer for par. You can't really do much to add pressure when you are on the practice green, but you can work to hone your stroke. Putting may be the key to putting a good score on your card, but few golfers spend enough time working on putting funadamentals -- stance, grip, stroke -- when they are away from the course. You can practice at the range, at the course and even in a carpeted room in your home.