Ping Blueprint Irons Review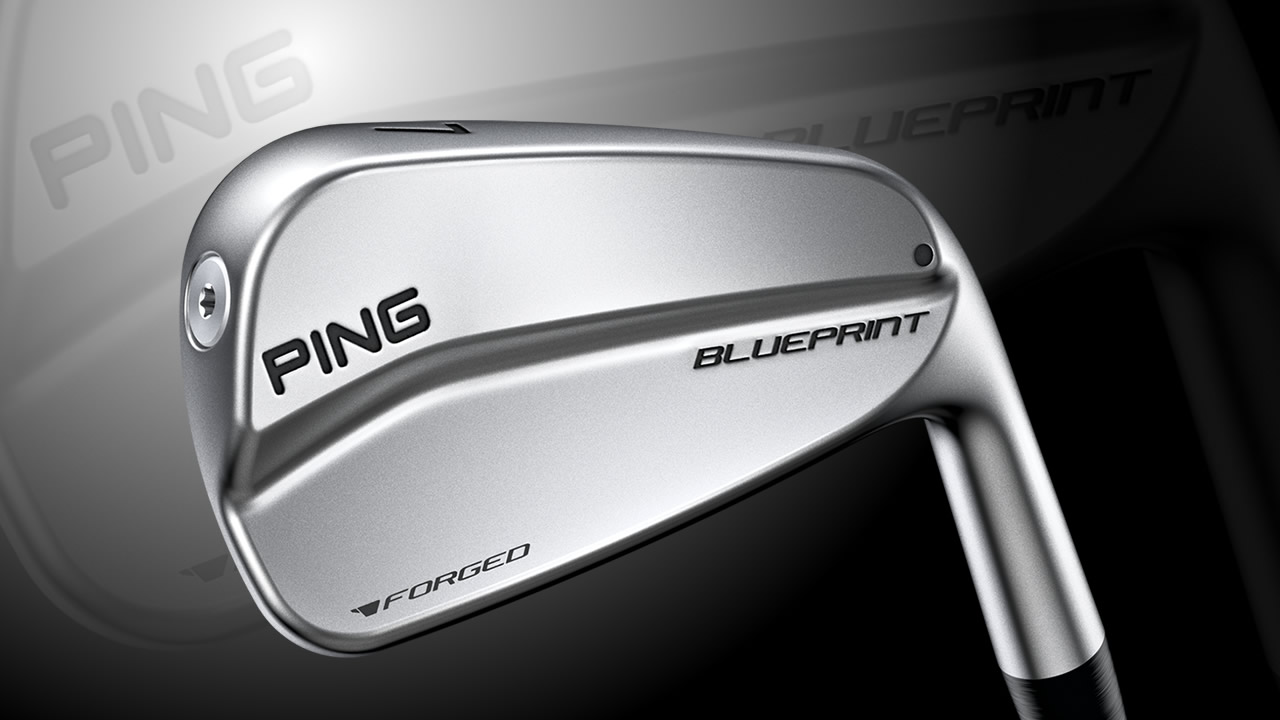 The release of Ping's Blueprint irons marked a big shift for the company for a couple of reasons. First, they were best know for creating cast game improvement irons like the G710 irons for a long time. Only in the last few years have they moved closer to creating a true forged blade iron. The iBlade iron approached "blade status" and is used by a number of Ping's tour players, but it still wasn't a forged iron. Enter the Ping Blueprint irons, created in response to the needs of tour players.
From iBlade to Blueprint Irons
The two biggest differences between iBlade irons and Blueprint irons are that the profile of the new Blueprint irons are much thinner, and they are Ping's first true forged iron. The company hasn't forgotten its roots though, these are still one of the easiest to hit blade irons on the market.
Forged vs. Cast Golf Irons
We've touched on why Ping releasing a forged iron was a big deal, but let's go into more detail about what seperates a cast iron from a forged iron. The number one difference is that forged irons are carved out of a single piece of metal, making it a more expensive process. Manufacturing cast irons involves pouring hot liquid metal into a mold. Since forged irons offer more feedback and workability, they tend to be used by better players.One of the drawbacks of using forged blade irons is that they are also less forgiving and require more attention to your golf swing.
Blueprint Irons: Design Features
Ping blueprint irons are made out of 8620 carbon steel, which is the same material used for the Ping Glide Forged Wedges, using a 4-step manufacturing process. They are rigorosly quality checked in a 50 step inspection process to ensure consistency. Even though these are a tour iron, they are still playable by a mid-handicap golfer, given Ping's ability to balace a more forgiving design with a sleek appearance.
These irons have a muscleback shape and a clean, compact head. They offer less offset and a narrow sole compared to the iBlade irons. A tungsten tow screw improves forgiveness and offers precise swing weight tuning. These irons have a pleasing, solid sound on impact. Like other blade irons, you'll enjoy workability and control, like the possibilty of hitting draws and fades om command. The Hydropearl Chrome 2.0 finish repels moisture to imrpove performance in wet conditions.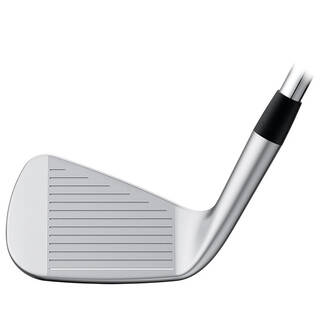 Which Pros Use Blueprint Irons?
Ping pros have started putting the new Blueprint irons into their bags, although there are still other pros on Team Ping, like Cory Connors and Brandon Hagy who are using the iBlade irons. Time will tell if these irons will become standard across Ping's group of pros. So far, here are the players using Blueprint irons:
Louis Oosthuizen
Tony Finau
Cameron Champ
Harris English
Shaft and Grip Options
The standard shaft for the Blueprint irons is the True Temper Dynamic 120, and the stock grip is the Golf Pride MCC Align in black or white. Premium shaft options include:
PING AWT 2.0
KBS Tour
Nippon N.S. Pro Modus 3 105
Project X LZ
True Temper Elevate 95
Specifications
| | | | | | | | | | |
| --- | --- | --- | --- | --- | --- | --- | --- | --- | --- |
| Club | 2 | 3 | 4 | 5 | 6 | 7 | 8 | 9 | PW |
| Loft | 17.5° | 20° | 23.5° | 27° | 30.5° | 34° | 38° | 42° | 46° |
Should You Buy PING Blueprint Irons?
These irons have acheived something that few other brands have - offering a true forged blade iron with some forgiveness still built in. If you're a regular Ping golfer and you want a sleeker looking set of irons in your bag, these could be just perfect for you.
For a low handicap golfer who wants maximum feel, the built-in forgiveness may be a deal breaker. After all, there is always a trade-off between forgiveness and workability. Overall, Ping has created irons that will appeal to mid to low handicappers who still want some discrete forgiveness built into their iron set. The MSRP for Ping Blueprint irons is $230 USD per iron.