Mizuno ST200 + G and X Models Review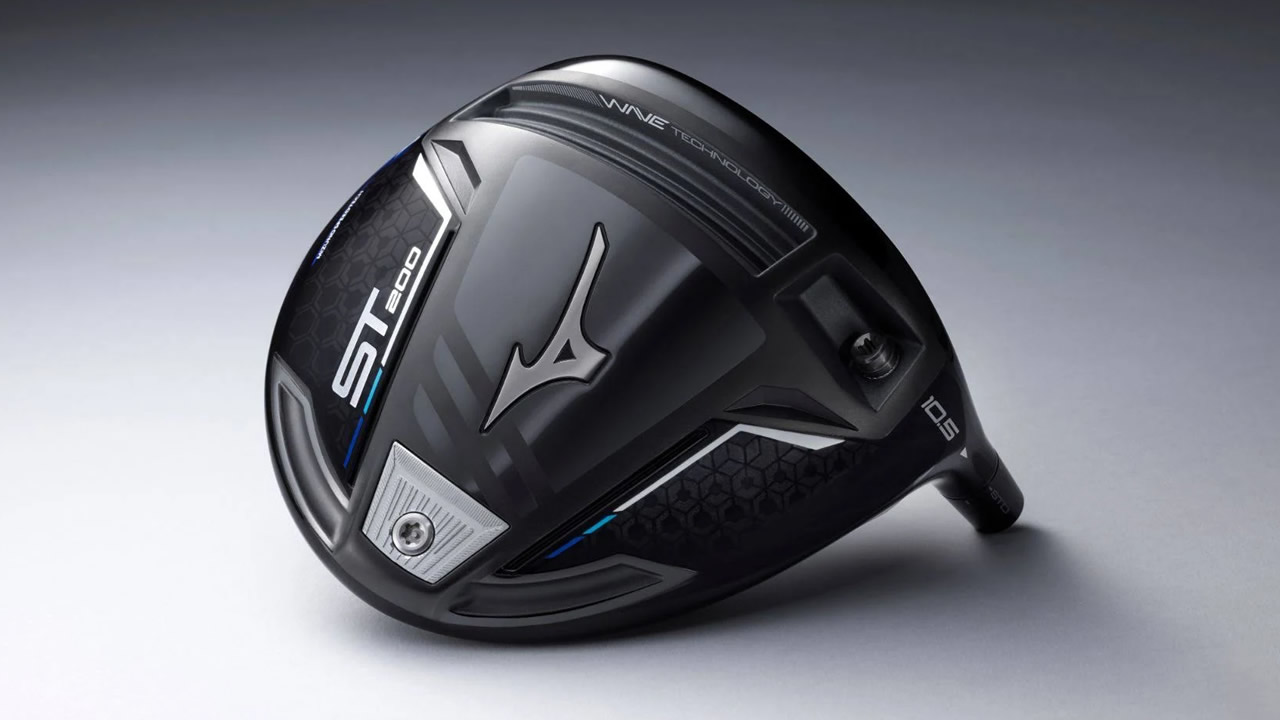 Mizuno is a sports equipment company that was established in Japan in 1906 by brothers Rihachi and Rizo Mizuno. Their first line of golf clubs called Star Line hit the market in 1933. The company is well-known for producing high quality tour irons. In more recent years, they've sought to diversify their product line by focusing more energy into manufacturing drivers.
Improving On The ST190 Driver
Their 2019 ST190 drivers were well received for their speed, power and low spin. The brand really started to make a mark on the driver market when Keith Mitchell won the Honda Classic with one. It marked the first PGA Tour win with a Mizuno driver in 19 years.
With the release of the ST200 driver series (which includes three head options,) Mizuno seeks to continue its success in the driver market. Mizuno creates drivers and irons that are more affordable than similar counterparts offered by the major golf equipment brands. The ST200 drivers are in direct competition with the TaylorMade SIM and Cobra King Speedzone.
Mizuno Driver Features
The ST200 offers different head sizes that will accommodate most golfers - the ST200, ST200X and ST200G. These drivers have a carbon composite crown with a simple yet elegant design with a glossy black finish. For the first time in the company's history, the U.S. and Japanese design teams collaborated. The design is an improvement over previous models, although some may find it too simple and maybe even plain. Premium shaft options include:
Diamana Blue S+ 60 Stiff
Diamana Red M + 50 Regular
Diamana Red M + 60 Stiff
Technology
Here is an overview of the three main technologies at work in the ST200 driver series including:
Compacted wave sole to decrease drag
SAT Beta rich titanium face - 17% stronger than previous material. Stronger and more durable compared to traditional 6-4 Titanium.
11.6g Rear weight to improve forgiveness
Ability to adjust loft by 4 degrees
Performance: ST200 vs. ST200G vs. ST200X
Mizuno has been known as a company that tailors its products to the tour player. With this new line, they are also offering up a more forgiving game improvement iron called the ST200X, which caters to golfers with mid to low swing speeds. The main drawback of the ST200 drivers are their tinny sound. Overall, this is an affordable driver that performs well.
Here are the main features of each of the drivers in this series:
ST200 - Offers a straight line and predictability. Feedback from players has resulted in a flatter crown and slightly flatter lie angle. Low spin and moderate forgiveness. Suitable for most golfers.
ST200G - This driver is the best option for a tour player or low handicap golfer. It features an adjustable Fast Track system with two weights on the sole. It's been used by Luke Donald and is the most well-suited to a fast swing speed.
ST200X - A game improvement driver with a lighter shaft and draw bias. Best for medium to low swing speeds. Offering high launch.
Which Players Use Mizuno Irons?
Mizuno's strategy has been to partner with up and coming players, compared to the more established brands who take on Top 10 players. The ST200 showed up in play at Sea Island for the PGA Tour's RSM Classic. Here are the PGA and European Tour Pros using Mizuno irons:
PGA Tour
Keith Mitchell
Bo Hoag
Rhein Gibson
Steven Fisk
European Tour
Adrien Saddier
Scott Gregory
Tom Gandy
Mizuno ST200 Driver Specifications
| | | |
| --- | --- | --- |
| ST200 | 9.5 ° / 10.5 ° lofts | Adjustable hosel |
| ST200G | 9 ° loft | Adjustable hosel |
| ST200X | 9.5 ° / 10.5 ° lofts | Adjustable hosel |
Are Mizuno Drivers Good?
If great sound at impact is important to you, there are better options like the TaylorMade SIM. These drivers still have plenty to offer. Mizuno has produced a good driver at an affordable price, with enough variation within the line to suit a variety of golfers and skill levels. The design of these drivers is timeless and sleek, they perform well and it looks like Mizuno is poised to take a share of the driver market from the major brands.